STEM activities at Tongwynlais primary School
23 March 2016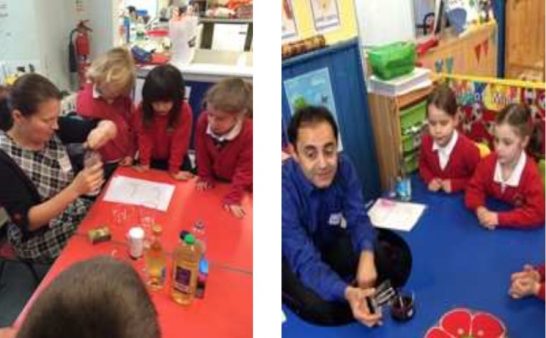 Dr Polina Prokopovich and Dr Stefano Perni from Cardiff University visited Tongwynlais Primary School on 16th March 2016 for their British Science Week along with other visitors to inspire the whole school to find out more about Science.
Dr Perni is a Post-doctoral Research Associate and Dr Prokopovich is a Lecturer in the School of Pharmacy.
They showed Year 1 and 2 a science experiment about how different chemicals react together and change.