Soapbox Science 2016
4 June 2016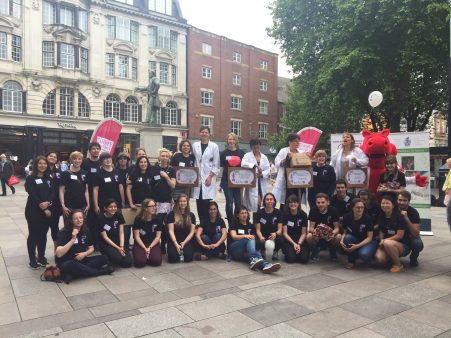 Two members of staff from our School, Dr Emma Lane and Dr Polina Prokopovich, joined a variety of female speakers from across Wales for the Soapbox Science Event.
Dr Emma Lane, Cardiff University "How to mend a broken brain"
Dr Polina Prokopovich, Cardiff University "Nanotechnology enhanced orthopedic implants fight infection"
Dr Lane said: "I'm really excited to be part Soapbox Science this year. I'm looking forward to the challenge of talking about my research and making it accessible and engaging to anyone who wants to listen, as well as the added challenge of having to draw people in.
"It's really important that we use this event to encourage females to start thinking about science. I had fabulous female mentors from an early stage in my career, and their advice and support was invaluable. Having an independent mentor help gives perspective on where you are now, and where you want to be in the future."