Monmouth Science Initiative visit
13 March 2014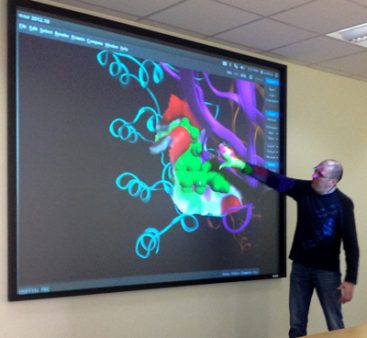 Around 45 A level pupils from schools in the Monmouth area came to the research labs in Cardiff University recently to see what life is like as an undergraduate.
The School of Pharmacy and Pharmaceutical Sciences hosts groups of interested pupils from the Monmouth Science Initiative (MSI) in several research areas over two visits per year. In the most recent visit, students were welcomed by Professor James Birchall who gave an introduction about pharmacy.
The students enjoyed producing a variety of creams in the laboratory supervised by Professor Birchall and Professor Mark Gumbleton.
November 2013 visit
On 20 November a number of students visited the School of Pharmacy and Pharmaceutical Sciences. Their visit included the following presentations:
Drug discovery, for example molecular modelling
Biological barriers
GMP suite for clinical trial formulation
Free radical polymerization reaction forming bone cement
NMR and spectra