Diolch, John
25 July 2016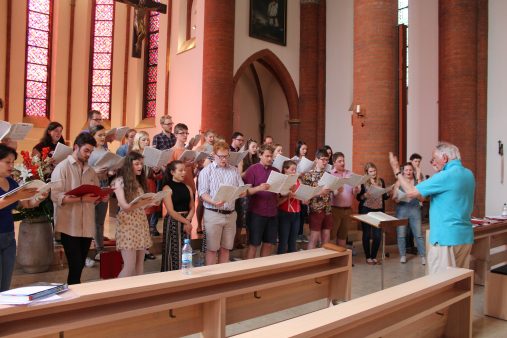 Our Chamber Choir, with conductor John Hugh Thomas, recently travelled to Germany for performances in Lübeck and Hamburg. John Hugh Thomas announced his retirement from the Choir earlier this year and this trip, the Choir's first overseas tour, was a fantastic chance for us all to spend time together, learning from each other and performing beautiful choral works one last time.
Members of the Chamber Choir also took the opportunity to express their gratitude to John for his help and support over the years…
 This fantastic video was put together by undergraduate student Thomas Mottershead.