Coma Notes
9 November 2016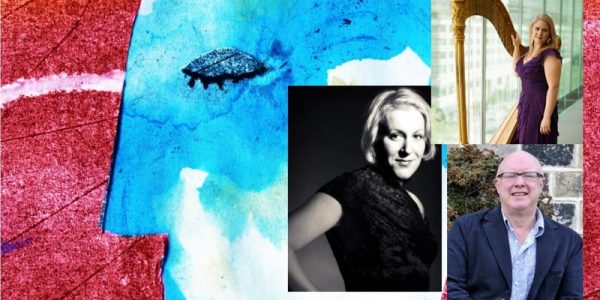 We recently teamed up with the poet James Nash and the Cardiff-York Universities Coma and Disorders of Consciousness Research Centre to put together an evening of new music by some of our postgraduate composers exploring the themes of coma and consciousness. This will  take place here on Saturday 12 November as part of the national ESRC Festival of Social Sciences. Here, two of our postgraduates share the ideas behind their pieces which will be premiering at this concert…
Richard McReynolds:
"I was unsure about setting the material that was presented to us for the coma notes projects.  I felt that due to the very strong and passionate sentiments that were so personal to other peoples' experience.  I did not feel comfortable using them as part of my own expression in a piece, even if this was something that they intended.  Still wanting to take part in the project I searched for something that would suit instead and found the Hippocratic Oath.  A text that most people are aware of but do not necessarily know the content of.  This was certainly true in my case.  For this reason, I chose it as the starting point for my piece.
"When it came to planning the music I did not want the Hippocratic Oath to be sung but at the same time it would be such a waste to compose a piece for a talented vocal performer and only ask them to recite the words on the page.  This led me to the idea that the text should be presented by a separate spoken word performer.  This meant that I could have the warmth and expression that comes from vocal music but still have a detached solemn presentation of the written content.  The musical material takes the form of small pulsing gestures that build up in expression over the piece interjected by quotes from the orator.  Finally, to further tie the separate elements together I have included a soundscape created from recorded breath sound.  By using this sound, I hope to include a very intimate, human bodily presence to the performance.
"In this way I have created a work that I hope adequately deals with the issues that are central to this concert."
Poumpak Charuprakorn:
"I feel that this collaboration is a great opportunity to portray the stories of patients in a coma and their families through music. The copies of anonymous postcards and letters of the relatives help me understand the feelings of the people who are facing this heartbreaking situation.
"My composition aims to express a patient's point of view by recreating the sounds that the patient in a coma might be experiencing such as partially heard conversation, distorted sound, and dissonant sound mass."