Cam ymlaen i addysg meddygol Cymraeg/ Step forward for Welsh medium medical education
7 April 2015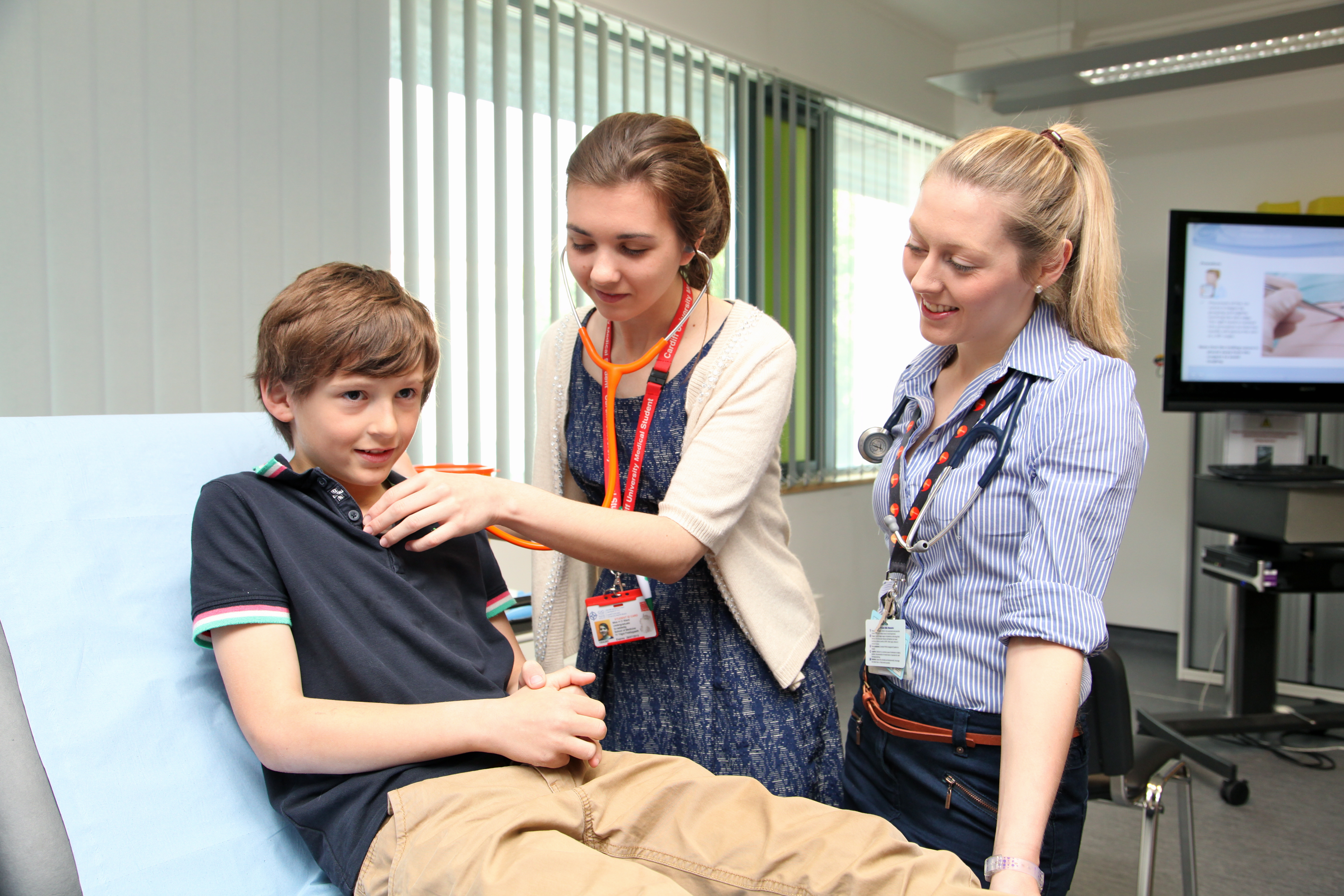 Dros ben llestri o hapus i weld bod ein swydd newydd – Darlithiwr Clinigol yn yr Ysgol Meddygaeth – yn cael ei hysbysebu gyda'r swyddi eraill yn y maes iechyd sydd wedi eu hariannu gan y Coleg Cymraeg!
Ar ôl adborth gan y myfyrwyr, rydym yn chwilio am feddyg i hwyluso dysgu ar sail achosion (case based learning) yn ddwyieithog yn blynyddoedd 1 a 2. Hefyd, fydd yn datblygu prosiectau ymchwil unigol i'r myfyrwyr, ac yn datblygu dysgu sgiliau cyfathrebu clinigol yn y Gymraeg.
Fydd yn gweithio'n agos iawn gyda chydweithwyr yn genedlaethol (ac o bosib yn rhyngwladol gyda chydweithwyr yng Nghanada) i ddatblygu addysg iechyd/meddygaeth ryngbroffesiynol. Y diben yw rhoi cyfleoedd strwythuredig i fyfyrwyr ddatblygu eu sgiliau i fod yn hyd yn oed mwy hyderus i ddefnyddio eu Cymraeg gyda chleifion o ddydd i ddydd.
Mae hyn yn gyfle cyffroes i unrhyw un sydd â diddordeb mewn addysg feddygol i helpu siapio datblygiad pwysig wrth i'r cwricwlwm C21 aeddfedu i'w drydedd flwyddyn. Ydych chi'n adnabod unrhyw un gall fod â diddordeb yn y swydd?
Delighted to see our Welsh medium Clinical Lecturer post in the School of Medicine advertised alongside the other Coleg Cymraeg funded lectureships in health/medical education!
This post has been shaped by student feedback  and we are looking to appoint a clinician who will be able to facilitate Case Based Learning bilingually in Years 1 and 2. The post holder will also be developing SSC research projects for the students, and clinical communication skills sessions in Welsh to complement current teaching. They will work closely with colleagues nationally (and possibly internationally with the developments in medical education in Canada) to develop the interprofessional element within health and medical education.
The goal is to provide every opportunity for our students to develop their skills and ensure their confidence in practicing medicine bilingually for communities across Wales. An exciting opportunity for anyone passionate about medical education that will help shape the direction of bilingual education as the C21 curriculum matures in its 3rd year. Spread the word!
---
Comments