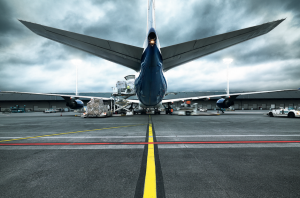 Written by Professor Mike Wilson
The devastating effects of the Coronavirus on World Economies is obvious, but it is another illustration that elongated supply chains are vulnerable and why companies who haven't considered their supply chain must now look at how to minimize disruption in the future.
In recent blogs, papers and articles we have published why the elongated take-make-dispose supply chain is under threat;
Consumer demand and the 'expectancy of immediacy' means that the demand and supply equation is out of balance. The elongated supply chain whereby finished products are shipped from low-labor cost regions, predominantly China, can no longer sustain the requirements of instantaneous demand that consumers and customers expect. The growth in e-commerce means that with an elongated supply chain companies have to buffer inventory closer to consumption.
Technological advances in production methods, materials and communication means that products are no longer constrained by having to be manufactured centrally. Industry 4.0, additive manufacturing, advanced robotics and IoT means products can be manufactured almost anywhere and personalized products manufactured as one-offs; the economic batch quantity doesn't apply with new manufacturing techniques.
The Trade wars and imbalances have become apparent across economies (See Trumping the Supply Chain in an earlier article), especially when looking at China and its positioning as the factory of the world. Some western economies accuse China of not abiding by intellectual property rules, subsidizing its industries to make them more competitive in International markets (e.g. steel), artificially supporting the currency and through it's Made in China 2025 initiative causing a direct threat to US and Western economies. As a consequence, the buildup is straining and changing the nature of the China/West relationship.
National Protectionism was becoming more prevalent before Coronavirus – Brexit and Trump being two examples. Now the spread of the virus is forcing borders to close keeping countries isolated. But even before the spread of the virus, we were experiencing a change towards Nationalism against the growth of Globalization we had seen in the last half of the last century.
The rise of The Circular Economy is gaining momentum. The Millennial generation who are now making business decisions grew up understanding that climate change and unnecessary waste are topics that need addressing. The world is moving to a sharing economy and products are being designed for modularization and life-cycle extension. This adds further pressure to the take-make-dispose linear supply chain: more products will be remanufactured for further use, eliminating the need for an endless supply of finished goods.
All of the above points to a move away from an elongated, linear, take-make-dispose supply chain, but there is another factor that is now all too apparent. Supply chain disruption highlighted by the Coronavirus will further threaten the traditional supply chain. Research undertaken by Masters Students at Cardiff Business School on the move to distributed manufacturing has highlighted that one of the major reasons to move production closer to consumption is the threat of supply chain disruption. Natural disasters such as earthquakes, tsunamis, volcano eruptions and floods have had knock-on disruptive impacts that already had companies thinking of how to protect continuity of supply. Now the Coronavirus takes supply chain disruption to the top of Companies' agendas.
The move to the elongated, linear, take-make-dispose supply chain driven by the attraction of low-cost labor markets and the ability to outsource manufacturing to a central location and supply chains to third parties was an attractive move for OEMs many years ago. It immediately transferred fixed costs to variable costs, made product cost cheaper and put operations in the hands of 'experts'. The true total cost of ownership was never really considered in the mad rush to China and the devastating impact it would have on western manufacturing.
The reality is setting in that this supply chain model is unsustainable in the modern world and the disruption to supply chains we are seeing means that more products will be manufactured and sourced locally. As an example, Ericsson recently announced the opening of their first smart manufacturing facility in the US. This represents the start of a network to move manufacturing closer to consumption. The new model will play out into its natural conclusion, we will have 'clusters' of manufacturing sites as tier two and three manufacturers move their facilities closer to the tier one producers and the tier one producers will be looking to distribute their manufacturing across the world to ensure continuity of supply and to satisfy market demands Companies who have embraced the outsourcing of manufacturing and supply chains have also handed over the ability to move quickly, in essence they have given away the Crown Jewels and they will need help in transforming their supply chains and doing it quickly.
Transforming supply chains isn't straight forward as a whole host of considerations need to be taken into account – the need to be able to source and procure locally, to assess manufacturing and assembling in several locations, the impact that has on taxation and local regulations, the manufacturing technology to be used, the relevant up-skilling of workers to utilize the new technology and more. That is where they will rely on third parties to help them move and third party providers need to get to grips with providing this service in the future.
In the past we have heard that the cost of changing supply chains is prohibitive, but with technology advances, market demands and now more supply chain disruption the cost of not moving to a new model begins to look prohibitive.