The long way home
18 August 2014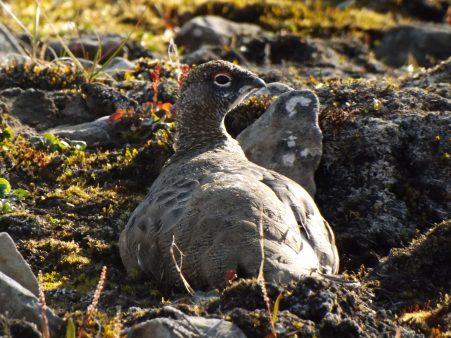 Well, this is it! 16 days away from home, 10 days in the field, 2 days in the lab and 1 day survival training later it's time to go home. But I've deprived you from updates on the past couple of days! There's been highs, there's been lows, there's been everything in between.
One of the main hurdles I had to tackle this week was preparing my water samples for isotope analysis. This involves slowly adding hydrochloric acid to your samples and monitoring the pH drop – this gives you an indication of how well the water copes with absorbing acid, and therefore alkalinity. This titration method is actually relatively simple, especially when compared to some of the commercially available methods, and allows us to make these measurements either in situ or in a rather basic accommodation. You simply dilute your HCl to 0.01N and add it to your sample 100 μl at a time. Thankfully I had the luxury of a real lab which was great considering how inexperienced I am with water analysis. After about 5 messed up samples (and 4,5 hours of swearing at a pH meter) I got the hang of it and tadaa! 15 beautiful Gant curves created. Just goes to show – a bit of determination goes a long way!
But I get ahead of myself as this was in fact on Friday. On Thursday I headed out to the field by myself, normally not allowed in polar bear country but since I was just going to the next catchment and promised now to do anything silly UNIS figured I'd be ok for a few hours. All in all it was a brilliant experience. Svalbard is very good at throwing you back to yourself, testing your limits a bit and just making you feel really really small. In a good way. I was walking through the catchment with waders on (the braided streams are tricky to get across otherwise), immense scree slopes everywhere, not a human in sight and out of mobile phone reception. While this might be terrifying I actually found it very liberating. It is rare that you can be so so alone anywhere. The kind of alone where you cannot contact any other person, the only footsteps you find are your own and the only person who is going to get you home is yourself. You can't listen to music, you can't strike up a conversation with anyone other than yourself. It's when you really find out if you can spend time with yourself, and get the job done. I can. And I did. It was quite possibly one of the most enjoyable days here, just walking along, scouting for sites, reading the landscape and keeping an eye out for polar bears (oh yeah, and being armed to the teeth also helps, which thankfully I was). A particular highlight was witnessing a large rockfall, thundering down the slope at about 75 meters from me. Just shows you again the power of mother nature! And of course I did have a few fieldwork buddies!
But now it is time to leave. 6 rock samples, 5 installation sites with 45 test blocks, 15 bank sediments and 60 water bottles and filters later. We're packed and ready to go. It's been an awesome experience and I cannot wait to come back to find out what has happened to my rock samples. I'm hoping to go back in April to drill into the glaciers either here at Adventdalen or Ny Alesund further north (and maybe my husband will make a guest appearance) and I will definitely be back this time next year to check on my field sites. There are also rumours of an expedition to the West Coast, into (geomorphologically) unchartered territory.
Adventure awaits!
---
Comments
Search this blog
January 2022
M
T
W
T
F
S
S
1
2
3
4
5
6
7
8
9
10
11
12
13
14
15
16
17
18
19
20
21
22
23
24
25
26
27
28
29
30
31