*National Libraries Day 2016*, Meet the Team – Erica
4 February 2016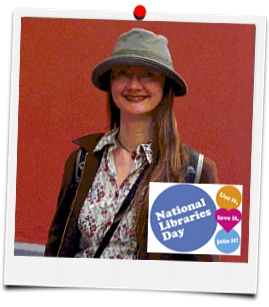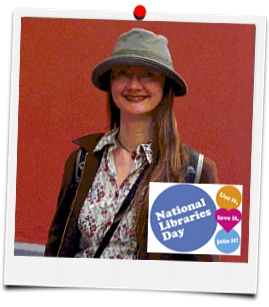 Name and job title
Erica – Subject Librarian
Before I worked in the library I…
worked in some other libraries!  My longest stint before Cardiff was as a graduate trainee and then a library assistant at Glasgow University Library.  However, my first ever paid job was as a picture research assistant at a picture agency in London, in the days of metal filing cabinets stuffed with old-fashioned Kodak slide transparencies.  I imagine that place looks very different now.
I am currently reading…
'Neverwhere' by Neil Gaiman, which is going ok.  Also 'The Epicure's Almanack' which is a guide to eating and drinking options in Regency London.  It's by one Ralph Rylance, who apparently rummaged his way all round London in the early 1800s, sampling and reporting on hundreds of inns, restaurants and 'chop houses' and is a completely fascinating insight into a bygone world.
What are your favourite things about Cardiff? Any hidden gems?
It's no secret that Cardiff's a very friendly and international city and I really appreciate the fact that as an incomer I don't feel at all out of place.  The city is especially gorgeous in the spring, at which point my favourite spot is Alexandra Gardens when the cherry blossom and tulips are in bloom.
What's your favourite place in the world (besides Cardiff!)?
If I can have two, my 'home' favourite is Salisbury and my 'away' option would be Venice.
What's the best thing about working here in the library?
I enjoy the friendliness of the University Library Service team, the variety of the project work I get to do, and the feeling of usefulness when I am able to help our visitors with their queries.
If you didn't work in a library, what would be your dream job?
Tricky.  People come to see me in my job generally because they need to – because they need some kind of help to write an essay or complete a research paper, for example.  It's always great to be able to be useful in these circumstances, but part of me does wonder what it's like to earn your living by offering something creative that people simply want to be part of, entirely of their own volition, and purely because it's enjoyable.  So, if the requirement for some sort of talent were no barrier, my dream job would be doing something creative and artistic but I don't know precisely what…
Most unusual or surprising library query?
The most surprising query was where someone asked to borrow a pen, promising to bring it back, and then – true to their word – they actually did.