Thinking about doing a masters, but worried about funding it?
16 January 2015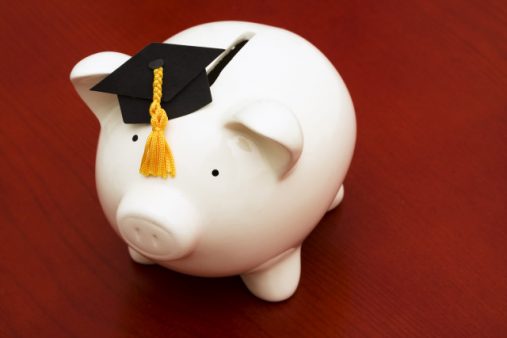 Have you been questioning whether to undertake a postgraduate course?  Have you been put off by the hefty costs University's charge to do one?  I was in that boat for a little while, but now I know for sure I can afford to do one.  Let me tell you how.
With prices generally being anywhere between £6, 000 to £9, 000, sometimes more, it is no wonder that many prospective students opt out of doing a postgraduate degree – which is a shame.  I've gone back and fourth myself at deciding whether to do one, asking myself over and over again, can I afford it?  Then I feel a little sad because I know I definitely CANNOT…at least that's what I used to think.  So what's changed? The government is now introducing student loans for postgraduate courses!  Very exciting news, considering student loans have only ever been for undergraduate degrees in the UK.
Although these loans will not be introduced until the academic year of 2016/2017, there is finally an option for people to study a postgraduate degree with the security of funding.   No more sweating over how to pay for tuition!  These student loans will be up to £10, 000, so there should be a university out there that offers a suitable course within that budget.  The catch?  It is very likely that these loans will have a higher interest rate than loans for undergraduate degrees.
The reason for this change is that the government now wants to increase the skill set of the workers of Britain, and masters degree are the perfect way to do just that.  These loans will be paid back to student finance the same way loans for undergraduate courses are paid back, through pay-checks.  Everyone under the age of 30 is eligible to apply.
At current, the price of postgraduate courses "deters bright students from poorer backgrounds", George Osbourne said.  This new system will "revolutionise"access to postgraduate university courses.  This is sure to change the lives of many individuals, including myself, who hopes to do a master's degree once this new student finance system is implemented in 2016/2017.
What's your thoughts on this?
Liam 🙂
Related Links:
http://www.bbc.co.uk/news/education-30293964 
Image Source: here.*
Search this blog
December 2023
M
T
W
T
F
S
S
1
2
3
4
5
6
7
8
9
10
11
12
13
14
15
16
17
18
19
20
21
22
23
24
25
26
27
28
29
30
31