Havard, Liam Havard…
27 December 2014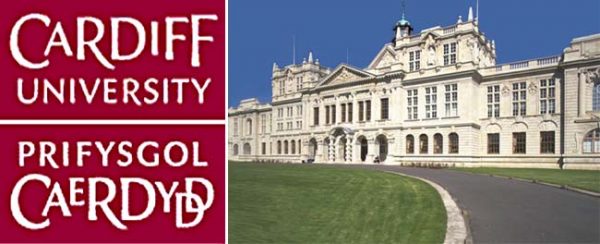 I figure as this is my first post, I would introduce myself, so here goes…  
My name is Liam Havard, but you can call me Liam.  I am a final year undergraduate student  at Cardiff University taking a Bachelor of Arts (BA) degree in Journalism, Media and Cultural Studies.  I'm originally from Swansea in Wales, UK, but now spend most of my time in Cardiff, UK.  This is a Cardiff University blog, but it is written by me, so all views and opinions are my own.
4 interesting things about me:
I'm a vegetarian and have been for almost 5 years – however I started 'going off'  eating meat and fish long before that.  When I realised during my 'tweenie' years (in between a teenager and child) that a chicken breast was actually from a chicken, it hit me that meat was just not for me (I was a slow learner).
'Wanderlust' is my middle name (not literally, but that would be quite cool).  I'm a big dreamer and travelling the world is something I aspire to do.
I'm gay and a Christian – those two things don't normally go hand in hand, but hey that's me!
I am extremely ambitious and aim to live a successful life.  Although I have not quite worked out what I want my job title to be, I know I want to work in the field of media, journalism, marketing, PR or business.
So why this blog?
Sadly, I only have one more term left at Cardiff University, so want to update y'all on my last 6 months or so to give you an idea of what it is like to be a student.   I want to pass on some final tips and advice and share my university experience with you.  THIS IS A STUDENT BLOG, SO FROM STUDENT TO STUDENT, HERE GOES NOTHIN'.   From living alone and feeling home sick to getting bad essay feedback from a lecturer, this blog aims to offer you a tip or two on how to make student life that much better for you, whilst telling you how my studies are going. I aim to write a post at least twice a month.
If you wanna keep up-to-date with all things Liam:
All things 'studenty' comin' right up!  AND SHOULD YOU HAVE ANY QUESTIONS, FIRE AWAY!
Liam 🙂
Image Source: here.*
Search this blog
September 2023
M
T
W
T
F
S
S
1
2
3
4
5
6
7
8
9
10
11
12
13
14
15
16
17
18
19
20
21
22
23
24
25
26
27
28
29
30