Choosing the right modules…pressure.
5 January 2015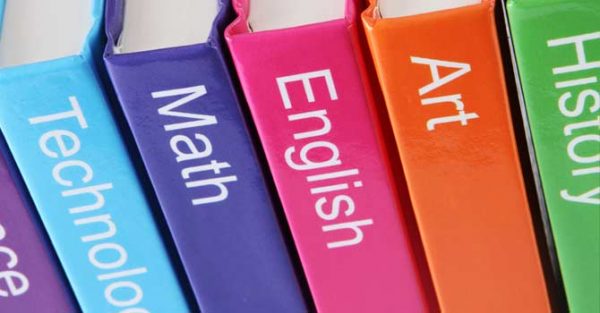 When choosing what modules to pick during your university course, it can sometimes be tricky.  With there being so many choices on offer, it can be quite overwhelming, so, how do you decide?
An important question to keep in mind when trying to solve this tricky problem is,
"What do I want to be following graduation/what field am I planning to work in?"
It is easy to think that the modules you choose will not really matter when applying to jobs post-graduation, but it is naive to think like that. Employers do not necessarily just look at your degree title these days – some do a bit of digging/ask you directly what your elective modules were during university.  Unfortunately this means there is a little bit of pressure on you, but fear not as you will reach the right decision if you keep the question above in your mind.
When you get told what your module choices are, give yourself time to find out more about them – don't rush into picking them!  Read about them in handbooks, on student blogs and by emailing the module co-ordinators.  Remember, the title of a module does not tell you everything that you need to know.  You might already understand why all this is so important, but if you don't, let me tell you why.  Each module out there in the world is individual; to your university, to your home school, to the lecturer of each module and to the module content studied.  Every module is designed to give a student a unique set of skills and knowledge that another module cannot, and each industry out there wants a certain set of skills from graduates – put simply, whatever module you choose to study can be beneficial as it will develop you in a certain way, so make sure it is in the interest of your chosen industry.  For example, if you wish to work in the media field, go for media related modules and not ones "outside the box" like "English Literature".  If you can narrow your selection down that is even better.  For example, if you want to be a photographer, look for photography based modules, as this will prepare you to be a photographer by giving you all sorts of information on photographers and photographers.
Tip: Should you wish to work in areas like photography or journalism (creative industries), look for practical based modules in your course. In practical modules, you get the chance to build a portfolio out of the work you have created e.g. photo-shoots, articles you've written etc.  In the creative industries (and similar industries) employers like to see that you have completed practical work over theory work – it shows different skills.
But I prefer a different module!
Ultimately, the decision you make is up to you, but note that if there are two modules you really like in your course and you cannot decide which one to pick, go back to question mentioned at the start of this post:
"What do I want to be following graduation/what field am I planning to work in?"
You might not want to pick the module more suited to your job following graduation, as another module you seen might seem easier, but your career is pretty important, so choose wisely.
"I have NO idea what I want to be or where I want to work"
Should you be a little bit confused (we've all been there…I'm still there), go for modules that every industry can benefit from.  For example, I took a module in "Social Media Trends".  Why?  Social Media is becoming ever more popular, for consumers and businesses, and whatever field I work in will want to take advantage of the skills and knowledge I have gained from this module, most likely for marketing reasons. Should you ever get a module related to social-media come up as an elective module, I HIGHLY advise taking it.  Other modules I think that are relevant to many industries are:
Economics
Marketing
Law
Popular Culture
English (language or literature)
If you are really, really, really stuck or just want some advice, or just want to talk about your choices, some great places to go to are:
Your personal tutor
Your university's careers and employability office
I've used both my careers advisor and personal tutor regarding choosing modules and it was very helpful, so don't be shy (plus, if like me you're paying heck of a lot of money to be at university, take advantage of these people and their services).  Your personal tutor should 'live' in your home school where you study, so will know in depth information on each module on offer, whereas your careers department will have advisor's who really know what employers like from graduates.
If all else fails, drop me a comment below.  Good luck!
Liam 🙂
Image Source: here.* 
Search this blog
September 2023
M
T
W
T
F
S
S
1
2
3
4
5
6
7
8
9
10
11
12
13
14
15
16
17
18
19
20
21
22
23
24
25
26
27
28
29
30