Law Research at Cardiff – Dr Russell Sandberg
14 November 2016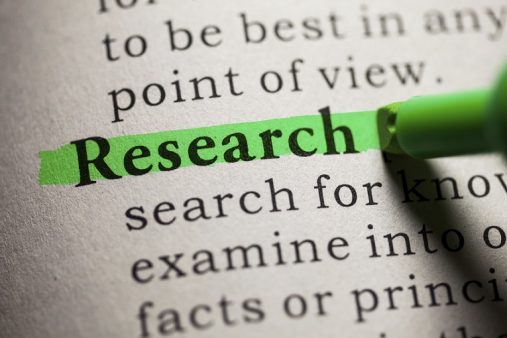 At Cardiff our students are taught by experts in the field. Cardiff University was ranked as the fifth best University in the UK in the last Research Excellence Framework (REF) in 2014. Our students share classrooms with academics who write leading textbooks and whose academic work is renowned across the globe.
Legal academics at Cardiff are the authors of influential and award-winning books, articles and reports. For example, Professor Jiri Priban's book Sovereignty in Post-Sovereign Society was awarded the SLSA Socio-Legal Theory and History prize in 2016, Dr Sharon Thompson's monograph Prenuptial Agreements and the Presumption of Free Choice was one of three shortlisted for the SLSA Hart Socio-Legal Book Prize and the Socio-legal Prize for Early Career Academics in 2016 and Dr Rachel Cahill-O'Callaghan's article 'Reframing the Judicial Diversity Debate' won the SLS Best Paper Prize in 2014. Indeed, earlier this year the achievements of Professor Norman Doe in the field of Law and Religion were marked by the publication of a book in his honour by Cambridge University Press.
Events run by our Research Centres and Groups attract speakers and delegates from around the world.  For instance, Cardiff's Centre for Law and Religion is home to the Law and Religion Scholars Network (LARSN) and its last conference in May 2016 saw delegates fly in from New Zealand and Africa.  Our Gender Rules group also held a number of public events last summer, welcoming speakers including Professor Martha A Fineman from Emory University, Atlanta USA and Mick Antoniw AM, the Council General for Wales to discuss austerity and access to justice.
Indeed, our Law in the Real World focus means that we are passionate about ensuring that our research informs policy and practice. In the 2014 REF, Law at Cardiff was ranked 4th in the UK for the impact of its research, with each of our case studies assessed at the maximum of 4*.  Our work is often cited by law reform bodies such as the Law Commission and by judges.
In the last month alone Law academics have contributed evidence to the Home Affairs Committee Inquiry into Sharia Councils, given evidence to the Welsh Assembly about Brexit and contributed to the report warning that Brexit could overwhelm politicians for years. And work by our students has been referenced by the UK Joint Committee on Human Rights.
Our research engages with a range of disciplines and approaches drawing upon our position as part of an interdisciplinary School of Law and Politics within a College of Arts, Humanities and Social Science.  For example, New Directions in the Effective Enforcement of EU Law and Policy, edited by Dr Sara Drake and Dr Melanie Smith, brought together leading EU scholars in Law, Politics and Regulation contending that experts in Law and Politics need to work together. Professor Dan Wincott has co-edited Exploring the 'Legal' in Socio-Legal Studies exploring how legal materials can be used in interdisciplinary work while my own book, Religion, Law and Society, argued that lawyers and social scientists can benefit from each other's expertise in relation understanding the role of religion today.
Given the quality and quantity of research conducted at Cardiff, these examples are just the tip of the iceberg.  Recent and forthcoming publications include books by Professor John Harrington on Towards a Rhetoric of Medical Law and Dr Lydia Hayes on Stories of Care: A Labour Law, Gender & Class at Work as well as two volumes on Law and Religion and Law and History edited by Professor Norman Doe and myself.
There are also a number of forthcoming journal articles such as Professor Richard Lewis on the tactics used by personal injury lawyers, Dr Julie Doughty on the emerging children law in Wales, Richard Percival on whether Wales is now a jurisdiction, Dr Daniel Newman on attitudes to justice in a rural community and by Dr Sharon Thompson and myself applying her Feminist Relational Contract Theory (FRCT) to the context of religious tribunals.  In 2017 Dr Lucy Series will begin a Wellcome Trust Society and Ethics Fellowship with us examining the contested status of the Mental Capacity Act 2005 as being empowering for disabled people. The list goes on.
If you want to be taught by world-leading academics who have written award-winning, influential and respected books, articles and reports, then studying at Cardiff University is for you.  If you want to be in the classroom with people who are using their expertise to help shape the society in which we live then studying Law in the Real World at Cardiff is for you.
Apply to study Law with us from 2017-2018 if you want to have front-seat access to world-leading legal expertise.  Further information about our undergraduate and postgraduate courses is available online and you can email any queries to lawpladmissions@cardiff.ac.uk
Dr Russell Sandberg is Head of Law and Reader in Law at the School of Law and Politics at Cardiff University.