WIP Seminar with Dr Branwen Gruffydd Jones – 'The weapon of culture: anticolonial thought and practice from Paris and Dakar to Havana and Algiers'
25 February 2019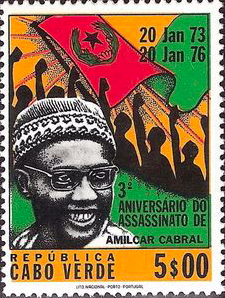 On the 28thof November 2018, at the ISRU Work in Progress seminar, Dr Branwen Gruffydd Jones presented her Work-In-Progress paper entitled "The weapon of culture: anticolonial thought and practice from Paris and Dakar to Havana and Algiers". It is important to note that Dr Branwen Gruffydd Jones envisages this Work-in-Progress paper as part of a potential larger book project. Dr Sara Dezalay served as discussant for this WIP seminar.
Dr Branwen Gruffydd Jones is a reader in International Relations at the School of Law and Politics here at Cardiff University. Her research focuses on Africa in International Relations, including discussions of African International Political Thought and postcolonial debates about the politics and epistemology of scholarship. Dr Gruffydd Jones is currently on research leave. Her current stream of research focuses on African Anti-Colonialism in International Relations.
In this paper, Dr Gruffydd Jones looks at the congresses, conferences and festivals addressing themes of race, culture, identity, colonialism and liberation which took place across the world during the twentieth century. She seeks to place the role of Amílcar Cabral, one of the key anti-colonial thinkers in the Portuguese speaking colonies, and the national liberation movements of the Portuguese colonies within their relational context.
Firstly, for Dr Gruffydd Jones it is important to situate Cabral's efforts within the broader regional and global networks of anti-colonial and anti-imperial thought and practice that were emerging at this time across Europe, Africa, Asia, North and South America. Within these networks he was a key influential thinker and militant. This research seeks to engage with one of the most significant aspects of Cabral's anti-colonial discourse; his commitment to collaboration. Equally, her work emphasises Cabral's deliberate attempt to construct collaboration between the main anti-colonial liberation movements of Guinea, Cape Verde, Angola, Mozambique and Sao Tomé and Principe – the Portuguese speaking colonies.
Drawing on various archival sources and locating Cabral and his fellow militant within their broader context, her paper makes two broad claims. The first of these traces the realities material, organisational, collaborative, antagonistic, and at times struggled-for dimensions of African anticolonial thought and contends that anti-Colonial thought should be considered as a form of struggle and practice in its own right. Secondly, this paper explores the way in which Cabral and his fellow anti-colonial militants contested the dynamic and revolutionary conception of culture and diverged from the conception of Black African Culture at the heart of Léopold Senghor's Negritude movement.
Dr Gruffydd Jones traces the contours of the debate and the contribution of Cabral and his counterparts in certain important selected sites such as journals, meetings and congresses in order to ascertain the areas of common ground and divergence between continental Africans and anti-colonial thought. Throughout the 1950s and 1960s there were key cultural congresses and conferences in Rome, Paris, Dakar, Havana and Algiers. These five sites, she claims, 'constitute discrete poles of an emergent conjunctural constellation through which we can chart the scope and tensions of debate and disagreement'.
Through analysis of their discourses and texts, Dr Gruffydd Jones, juxtaposes Senghor's vision of Negritude, as a promotion of African culture alongside all the other cultures of the world as part of a flourishing world civilisation, with the militant vision of Cabral. Indeed, through her analysis of the debates in these five sites of anti-colonial discourse and the pages of 'Presence Africaine[1]' and Souffles[2], she highlights the increase in polarisation between the position presented by Léopold Senghor, and the other presented by Amilcar Cabral. Cabral, and Fanon's anti-colonial message had a far more radical understanding of the relationship between culture, colonialism and nationalism.
Dr Gruffydd Jones mobilises the notion of decalage[3], the French term that is very difficult to translate but refers to a gap or a disconnect between two entities that are still fundamentally related. Décalage was used by Brent Hayes Edward, in his work on Black Internationalism during the interwar period, however Dr Gruffydd Jones is referring to anti-colonial movements of the 1950s and 1960s. She uses the term to refer to the way in which different experiences of colonialism and particularly the different cultural aspects of colonialism such as European languages, creates divergences and differences between the anti-colonial movements in different contexts.
It is important to note that the Anti-Colonial movements of the Portuguese colonies, when in their infancy, where very impressed and inspired by with the writings of Senghor. However, the decalage in the doctrine of Senghor's and Cabral's anti-colonial thought was derived from the political realities of the anti-colonial struggle in the Portuguese speaking world. It was evident that there was no way Portugal was going to concede to the demands of the anti-colonial movement, and therefore their brand of anti-colonialism emerged in a more militant form because of the reality of having to fight for freedom. Equally, at the heart of the Portuguese militant and collaborative vision of anti-colonial struggle there was a need to reach a more radical solution as to the question of the meaning of race, culture, Africa and national liberation.
Indeed, this movement was defined by a discourse in which it claimed to not be founded upon notions of race, and an articulation that they were not fighting against the white Portuguese. The emphasis, in fact, was placed on the fight not against the white Portuguese, but the colonial system itself, in so that race was explicitly removed from the question of African-ness.
Following Dr Gruffydd Jones's presentation the floor was opened up for questions.
Dr Gruffydd Jones was asked about the notion of affinity between the Portuguese speaking former colonies, and whether this was a solidarity that spread across the Portuguese colonies outside of Africa. Dr Gruffydd Jones referred to the presence of Goa at the Conference of Nationalist Organisations of the Portuguese Colonies to demonstrate the solidarity between Portuguese speaking movements. Equally, mobilising her own personal experiences whilst doing her PhD research in Mozambique, she suggested there was real sense of solidarity with what was going on in East Timor at the time. This would suggest a solidarity between the Portuguese speaking former colonies in the fight against colonialism in all its forms.
The ISRU agreed that Dr Gruffydd Jones' paper was exceptionally engaging and this discussion of the divergences and emerging poles in anti-colonial thought, particularly with regard to the Portuguese speaking militancy would be an incredibly interesting and original book project.

---
[1]Présence Africaine is a pan-African quarterly cultural, political, and literary magazine, published in Paris, France
[2]Souffles was an Algerian magazine, in 1970 there was a special issue entitled 'Afrique, un seul et meme combat' that focused on the struggles of Portuguese colonialism
Décalage, despite being exceptionally difficult to translate, refers to a gap or disconnect and is often used to refer to time difference (décalage horaire). Décalage horaire, for example, represents the notion of a gap or disconnect between two time zones. It is important to note that these times zones are fundamentally linked by the notion of time, and yet the time itself varies depending on the geographical context