"We Can't Wait for the Bugs to Spread": Rhetorics of Time, Space and Biosecurity in Global Health Law
27 April 2020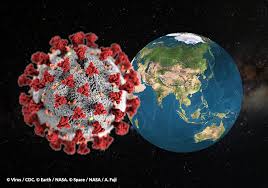 Our second ISRU online Work-In-Progress Session holds particular resonance at this time. We welcomed John Harrington, Professor of Global Health Law at Cardiff University, in discussion of his chapter '"We Can't Wait for the Bugs to Spread": Rhetorics of Time, Space and Biosecurity in Global Health Law' form his upcoming book 'State Formation and Global Health: Sovereignty, Security and Development (Routledge 2021 forthcoming). The chapter presents a critique of the dominant narrative in global health law – that being universalism and diffusionism emanating from the global 'centres' such as Geneva and the eastern seaboard of the USA. Using critical studies from the global south, nodal governance and a case study based on fieldwork conducted in Kenya, Professor Harrington explores how this approach both neglects national contexts and institutions, and masks continued colonial and imperial influences. The chapter goes on to suggest an alternative approach capable of accounting for these neglected dimensions through the utilisation of spatio-temporal figures ('chronotopes').
In the Q&A following, a fascinating discussion was had about how this might be relevant to the current Covid-19 pandemic.
The audio of this session is available via the link below. Please enjoy and share!
"We Can't Wait for the Bugs to Spread": Rhetorics of Time, Space and Biosecurity in Global Health Law – Prof John Harrington: https://www.dropbox.com/s/ftoiu74e5h1auax/ISRU%20John%20Harrington%2021.04.20.m4a?raw=1