Impact
This feedback is from participants at workshops, webinars and lectures I have undertaken for members of the Muslim community following my research. This includes workshops in Cardiff and London, as well as online webinars and Facebook Live sessions.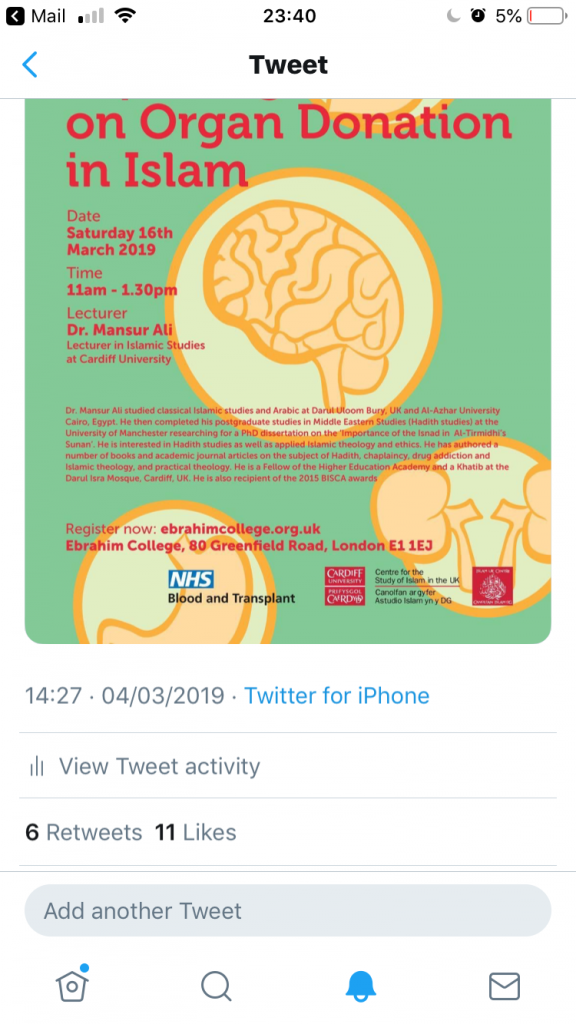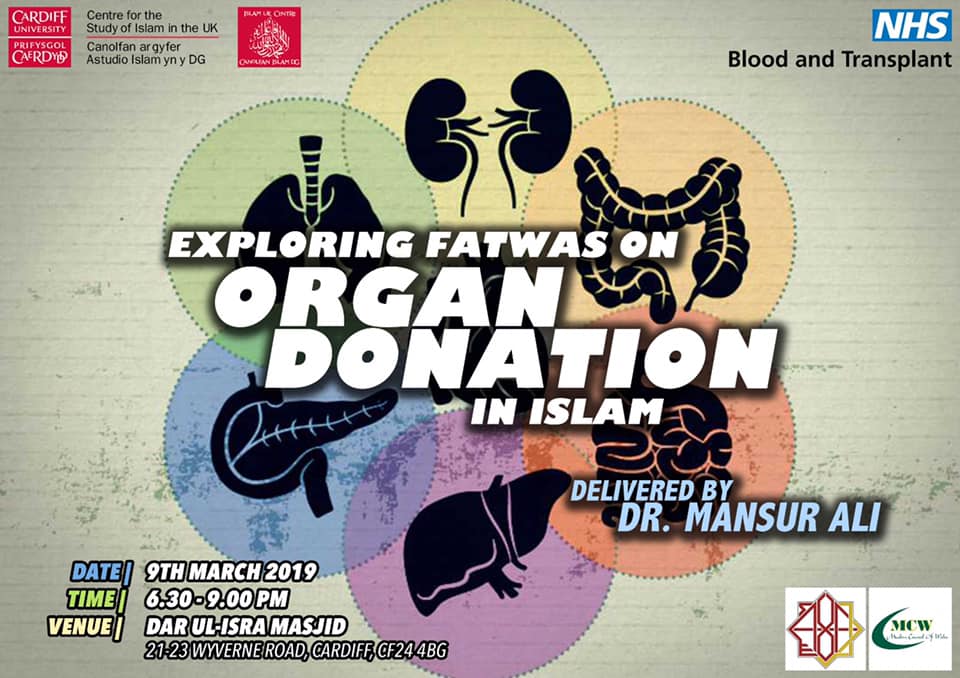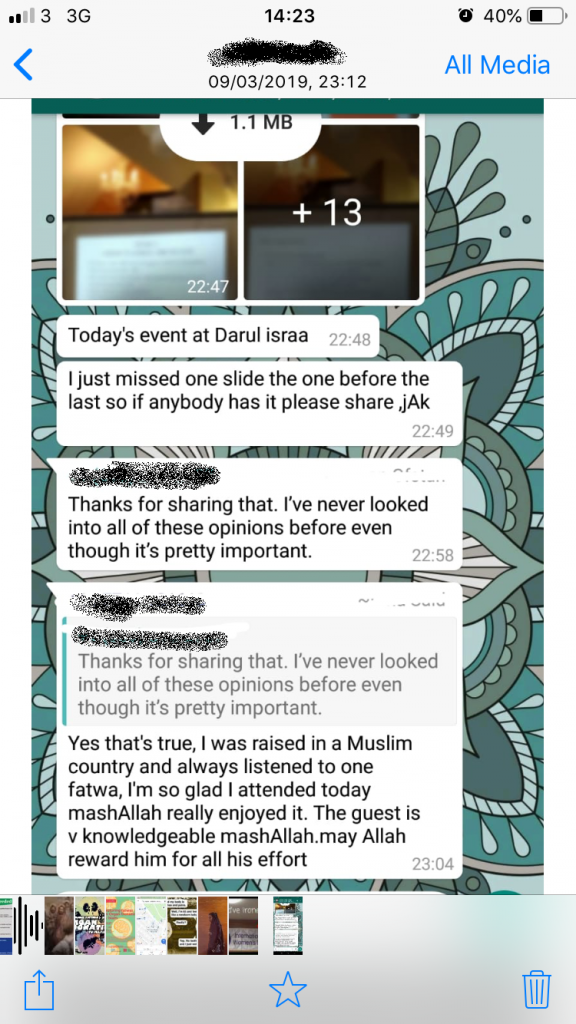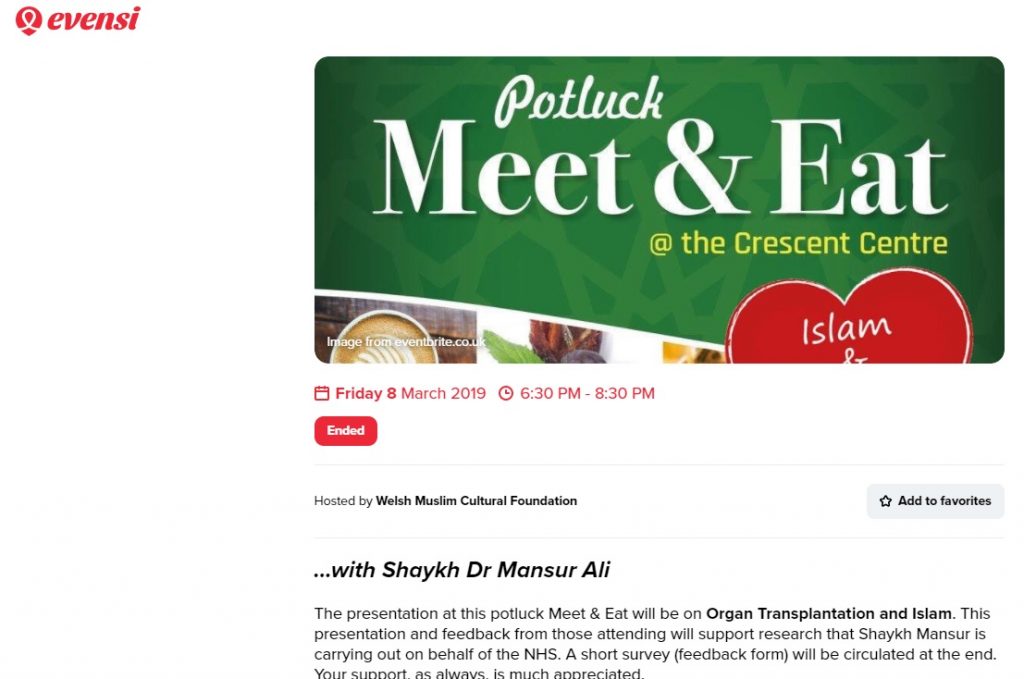 Participants in the events I ran reported a change in knowledge which enabled them to make a more personal choice about donation. For example:
Over 60% of workshop participants who had viewed organ donation as exclusively forbidden or that were unsure, now regarded it as permissible or acceptable in certain contexts (NHS workshops run by Dr Ali);
Nearly 95% of workshop participants reported learning new theological standpoints, and that their concerns were alleviated by learning about the multiple possible lines of interpretation (NHS workshops run by Dr Ali);
NHSBT provided a tracking code (2931) for attendees at two of the workshops, to monitor pledges made.  25 participants pledged to donate organs after death; to put this number in context, in 2019 there were only 121 BAME dead organ donors in the UK.
100% of respondents to the survey following a webinar (Al-Balagh Organ transplantation webinar) reported a change in understanding from their previous position
Below is the raw data from the feedback. Participants' names have been omitted.
Some feedback that participants provided include;
One workshop participant who reported that they "thought it was haram" at the start of the session, stated afterward that they now believed "to donate is a valid position. And I am inclined to donate";
[Before the session] "That it was absolutely haram", but [after the session] that "Islam is very easy on us, it's our personal understanding";
"[I thought that donation was] Not permissible however after the presentation I understand the whole issue better and can lean to the permissibility of Organ Donation".
Participants, when asked if they would promote and encourage organ donation after the events, also stated that:
"I would encourage people to think about organ donation and make an informed decision and then communicate this to their next of kin and families."
"I would like to help others with information to reach their own decision"
'Yes I would because it is not my opinion anymore, I can support my opinion with fatwahs"
"I have a better understanding of the opinions of receiving and donating organs as well as the arguments for and against such opinions…I would make people aware of the different stances and inform them that it is not a simple yes or no topic."
Feedback from Compass Learning Centre event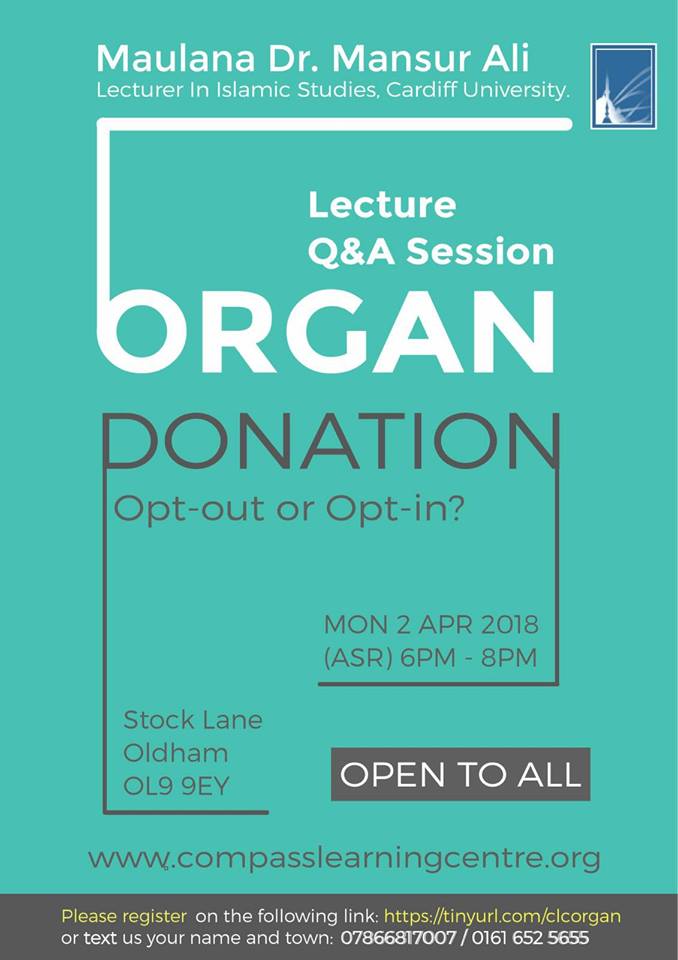 Feedback from Focus-group held in 2016
https://blogs.cardiff.ac.uk/islam-and-organ-transplantation/2020/09/25/photos-from-focus-groups-discussing-the-new-law-opt-out-law-with-muslim-doctors/