The 5 Most Extravagant Cars I've seen in Cardiff
6 September 2022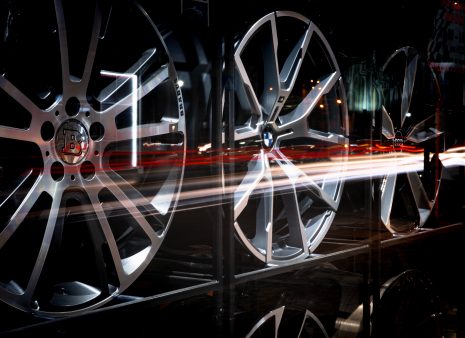 Think about it, once you graduate from university and find your dream job, you can only continue to dream about how one day that dream job will pay you enough dosh to earn you your dream car right? Well if you look hard enough when you're in the city of Cardiff, there are loads of fancy cars that drive through the centre. Some even regularly drive through every day. Well, in such a glamorous city like Cardiff, of course, you're going to find only the best cars and the best jobs, hence why people that live in Cardiff can afford the best cars, also hence, why they are seen so frequently. You get my point. So rather than discussing how many fresh whips you can see fly by in Cardiff, it'd probably be more entertaining for me to talk about the models of each supercar I've seen. So without further ado, it's lights out and away we go!
Ford Focus
You've probably already closed the tab after reading that a Ford Focus is on my list of SUPERCARS that I've seen in Cardiff. But just hear me out for a second. Have you ever heard of a hot hatch before? Do you know the insanely rapid speeds they can get up to? Do you know how easy these bad boys can be to park compared to the god-forsakenly sized other supercars that are around? Just for that alone, this deserves at least an honourable mention. A car that's fast and easy to parallel park. Name me a better combination. I'll wait. Just before you answer me though, obviously it's not the normal Ford Focus I am referring to. Instead, it is the RS model which comes with a massive spoiler. Speaking of spoilers, spoiler alert… this car is a gem!
Chevrolet Camaro
I'd understand if you were to hate on this car if you support Manchester United. When Chevrolet was the shirt sponsor for the team, it only brings back memories of doom, gloom and many trophyless seasons. However, if you're not a Man United fan then you have absolutely no excuse for not liking this beast. Putting the muscle in muscle car, the Camaro is capable of reaching speeds up to 190mph and does 0-60 in just 4 seconds. With a 3.6 litre V6 engine, you can shut your windows in your house to block the noise of the city out all you want. Revving this machine to the max will smash those windows in an instant. The best colour combination on this machine is by far the yellow one with black stripes. Remind you of someone?
Mercedes SLS AMG
The Mercedes brand just oozes class. Funnily enough, so do their sports cars. Especially the SLS AMG. Oddly, the manufacturing of this car was discontinued in 2015. But, this just means that seeing this car out in public is an even greater sight as it is extremely rare. The one that I saw was in a vivid light green colour which meant it certainly stood out amongst the other vehicles on the road. I even managed to see the very lucky owner get out of the car and one quirky feature that I noticed, in particular, was the fact that the doors opened upwards rather than outwards. Hey, at least you're safe in knowing that if you ever park next to one, you're not gonna get your car dented or scratched through the doors being opened too wide.
Audi R8
As a driver myself, I am fully aware that Audi drivers are amongst the most annoying out on the British roads (apologies to any Audi owners reading this, however, if you are a student you're unlikely able to afford an Audi anyway so it's unlikely I've offended anyone anyway lol). However, I was actually fortunate enough to drive an Audi R8. Just to clarify, I drove an Audi R8, a Ferrari 458 Italia and a Lamborghini Gallardo on the same day. The best and most fun to drive? The Audi R8. I think that proves my point about how special this car is. Unfortunately, a car can't be that special if it only has two doors. Honestly, these car companies fail to consider convenience nowadays, eh?
Rolls-Royce Phantom
The one time I saw this car it was surrounded by a police escort of 30 bikes located in front and behind it. For once, I was actually more interested in who was in the car as opposed to the car itself. Seriously though, who can afford 60 police officers to give them an escort into Cardiff? Alun Wyn Jones maybe? He is pretty much the king of Wales after all. Regardless, this car may not have speed but what it does lack in speed it most certainly does not lack in prestige. Put it this way, if your dream car I mentioned earlier is this beautiful piece of machinery… dream on.