Making the Most of Warm Weather in Cardiff
8 April 2022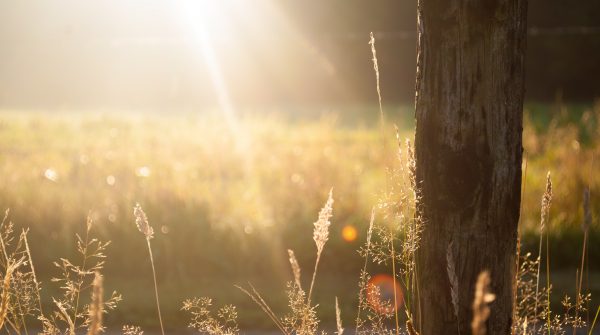 It is very rare that the weather is pleasant in this country, but when the sun does come out on the rare occasion it is essential that you make the most of it whilst you're at university. Especially if you're in Cardiff! Even if this means doing your studies in the sun, you need to make every excuse possible to get that tan prevalent and seen by all of your friends. Still, there are many places to be able to fully experience the glorious clear skies in Cardiff and all of them are easily accessible, meaning that you can spend even more time in the sunshine walking to your favourite destinations!
Bute Park
When else would you want to go to Cardiff's biggest park? The best thing about any park is that there is an immense amount of flexibility in regard to what you do. You could play football, cricket, frisbee or any other wild and wacky sport. You can have a picnic or even just a calm stroll or bike ride alongside the meandering River Taff. You can even walk through the vivid Bute Park Plant Shop. In the famous words of Aerosmith, you don't want to miss a thing, and you certainly won't miss out on doing anything fun or exciting here!
Cardiff Bay
Can you think of any better place to be during the warm summer months than by the coastline? Me neither. Visit the wetlands, the Mermaid Quay shopping centre, or even the unique Norweigan Church and Arts Centre. There's so much time to kill, and time to do everything that the bay has to offer. With the countless amounts of restaurants, bars and pubs, you can really make sure you have fun in the sun with a bit of booze in hand to help cool you off from the blazing heat.
St David's Shopping Centre
I know what you're thinking. Hold on now, spending time wandering around shops that are indoors is most certainly not making the most of the weather that is OUTSIDE. Either that or you're more curious about when the blog is going to end. Don't worry we're nearly done! But hear me out on visiting the shopping centre in beautiful weather. Have you ever heard of reverse psychology? It's nicer to visit places when they're quieter and have fewer people around, isn't it? Well, given the ideal conditions outside, the last place that people will want to be is inside a shopping centre. This makes it an ideal time to visit.
Barry Island
Look, this is the only reason you'd ever want to leave Cardiff, because why would you ever want to leave the most vibrant and exciting city in the world? To go to the best beach in the world, that's why! There's no better feeling than having the sun vibrantly shining on your face whilst burying your feet in the soft sand now is there? You have the prime opportunity to do that in Barry though. And with Barry only being a 20-minute train ride from Cardiff Central, you'll have the whole day to make the most of being on the beach, whether you do that through swimming in the sea or building sandcastles! An exciting challenge might be to create a sand version of Cardiff Castle. Hey, we all knew our time at university was going to involve at least some challenges right?