Libraries at Cardiff University
8 May 2022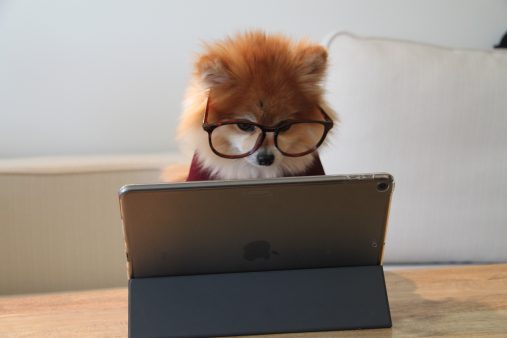 With Cardiff University being one of the biggest universities in the UK, it is only fair to say that it has its fair share of study spaces scattered across the city. One of the more common spaces to complete any essential work that needs doing is in a library as this provides you with the right surroundings to help you fully focus in a calm environment. Now, in regards to which library to choose from, this can be difficult. But not to worry, because here is a list of the main libraries you can visit in Cardiff. This list in particular will give you the best idea of which library suits you best based on what you're looking for.
Central Square Library
Not only is Central Square Library central (hence the name), but it was also recently built meaning that there are extremely modern facilities. And with modern facilities also come the latest and greatest technology with all of this being here due to the library specialising in media and journalism studies. Even better, all of this is available to use here for any Cardiff University student, regardless of the subject you study. This library is especially useful for students based in the Senghenydd halls of residences due to it being in close proximity to this, meaning you can get straight to studying without having to commute too far.
Cardiff Central Library
Another central library, this Cardiff central library is located right in the heart of the city which can be convenient if you're up for a nice chillaxing coffee after a long, hard study session as there are many shops, cafes and bars to choose from in this area! Unless you're afraid of heights, then the 5 floors can be amazing for finding the perfect place for you to study individually or in a group. Similarly, because of the immense size of the place, this brings with it a large variety of books that you can read. And as this library doesn't tailor towards one specific subject area, this means that you can pretty much find anything to read about.
Bute Library
How many of your friends can say that they studied in a Grade II Listed building? Not many. Well being at Cardiff University gives you the prime opportunity to do that! The beautiful architecture found at Bute Library can be a sight to behold. However, just because the building is old certainly does not mean that the facilities are. There are many social spaces with comfy, and more importantly… spinny chairs! These social spaces have computers and books all in one place meaning that it won't feel like your wandering around a maze like it can feel in lots of other libraries. With it having staff offices as well, this means that you can easily access your lecturers there if you need any help or support on your assignments and revision.
Arts and Social Studies Library
The ASSL has arguably the most important feature of any study space and that is private study rooms! As a result, working in groups and on group projects has never been easier. The most unique aspect of this library is the fact that there is a floor dedicated to each subject meaning that it can be a doddle to find peers that you can study with together that do the similar or, even better, the same course. Furthermore, as the majority of students stay at the Talybont residences or near the Cathays area, this is located in the sweet spot, right between the two locations. The most popular library can definitely be the best one!
Trevithick Library
This library and its books and resources specialise in the engineering, business and science-themed topics. Therefore, the fact that it has lecture theatres in this building can be very useful. This is because you can do any post-lecture work as soon as the lecture ends as you won't have to walk all the way home or to another library. Convenience at its finest! You also have colours at their finest! With the vibrant setting that can be experienced in the studying and social spaces, this can greatly contribute towards stimulating the mind. Finally, and vitally, it is located very close to a Dominos. I personally cannot think of a better way to treat myself after having to endure a torrid 3-hour lecture!