Travel Guide – The Best Beaches in South Wales
11 Awst 2021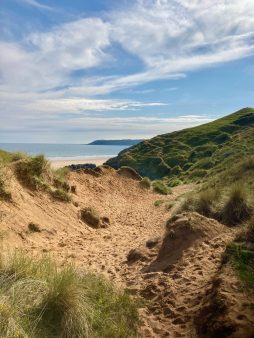 Travel Guide – The Best Beaches in South Wales
Now that Summer has arrived many of you may be looking for an escape from the city to one of Wales's beautiful beaches.
To guide you through the endless beauty spots in South Wales, I will recommend some of my favourite beaches as a local growing up in the area. I shall also include my recommendations of public transport links from Cardiff! So, without further ado, let's get stuck in!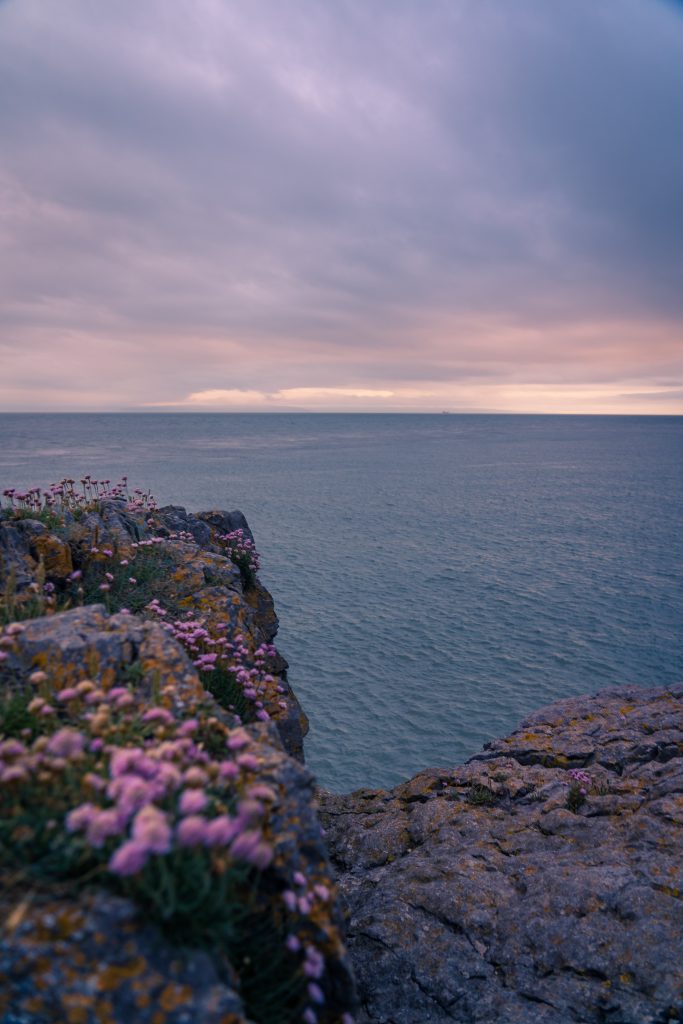 Barry Island
Photo by Jonny Gios on Unsplash
I don't think I could possibly write this post without mentioning Barry Island. Famous from the popular show 'Gavin & Stacy' it is a must this summer.
The transport from Cardiff could not be easier, with trains direct from Cardiff Central taking around 30-40 minutes, buses from Tudor Street Lane bus stop direct to Barry Island taking around 50 minutes, or there is a Pay and Display Car Park right in the centre!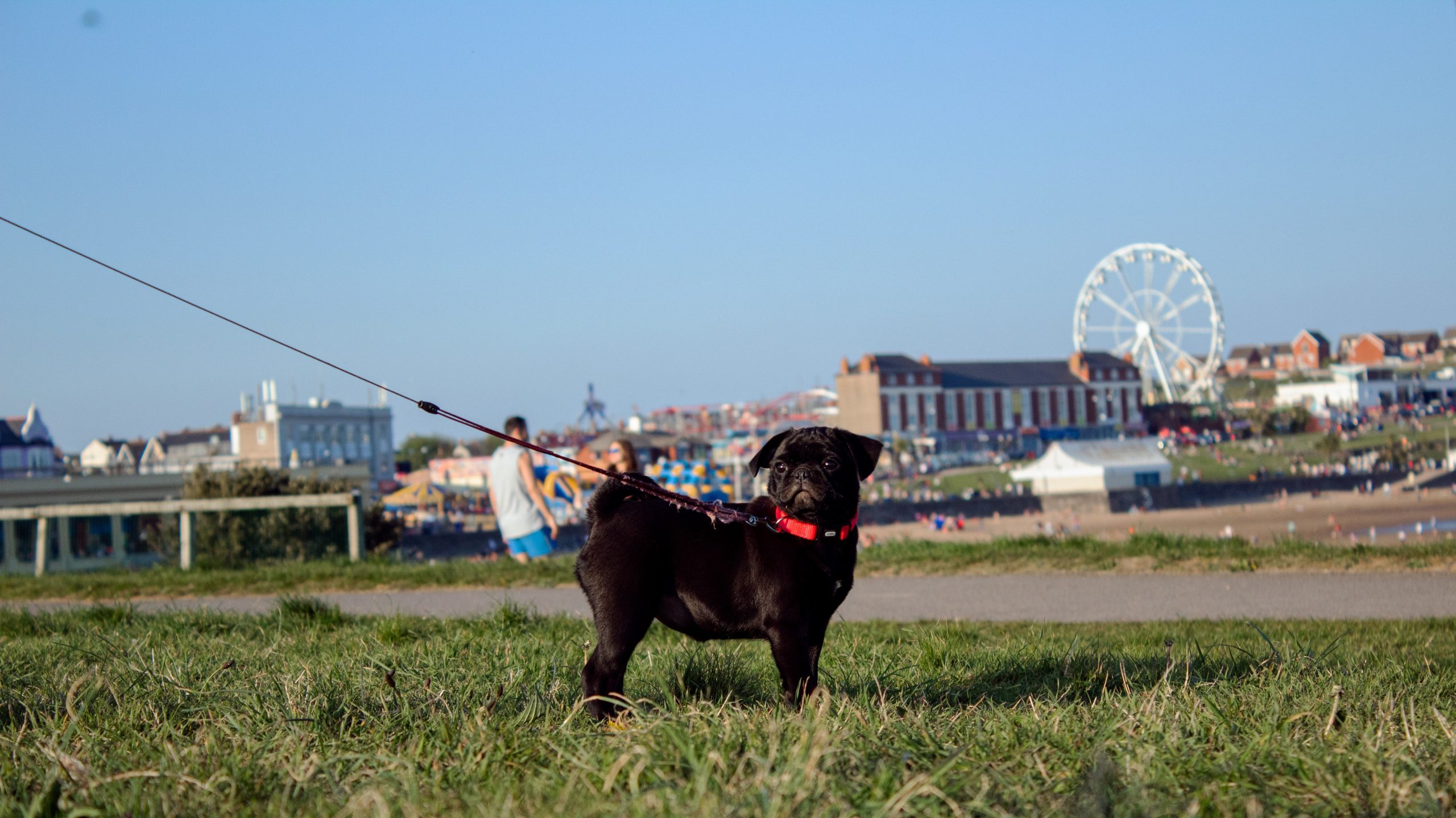 What's especially great about Barry Island, is the range of attractions on top of the beach itself. You have Barry Island Pleasure Park, a selection of cafes and pubs, the high street and a selection of parks and gardens!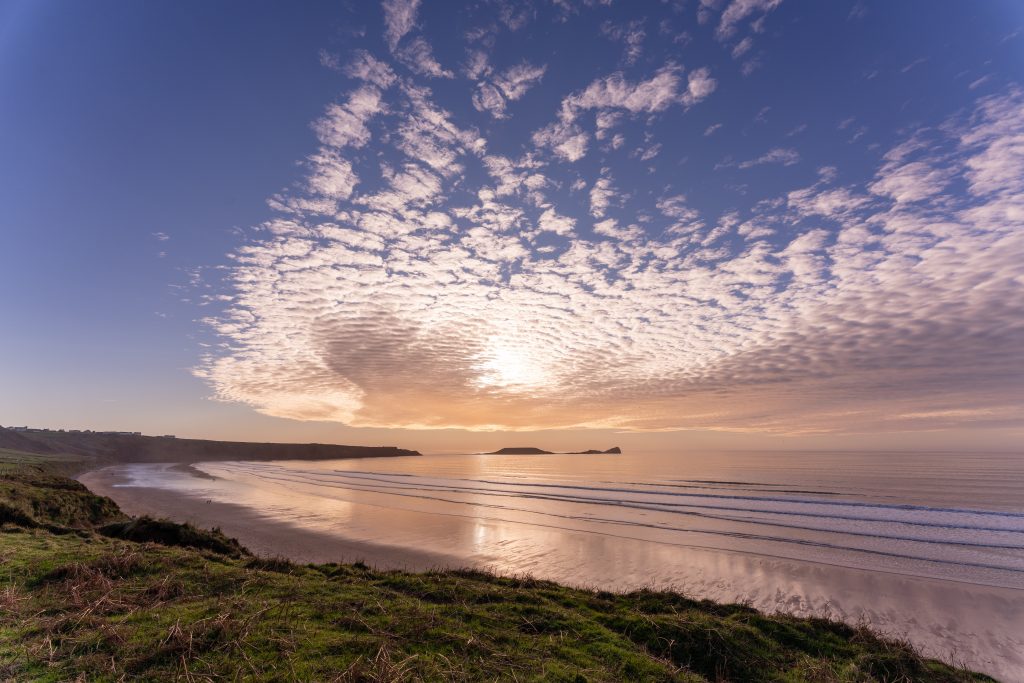 Rhossili Bay
Photo by Marcus Woodbridge on Unsplash
Rhossili Bay is one of the most popular beaches in Wales, winning multiple awards. At one point it was ranked in the top 10 beaches in the world!
From its beauty to its great waves creating a surfer's paradise, I would highly recommend visiting if you have the chance.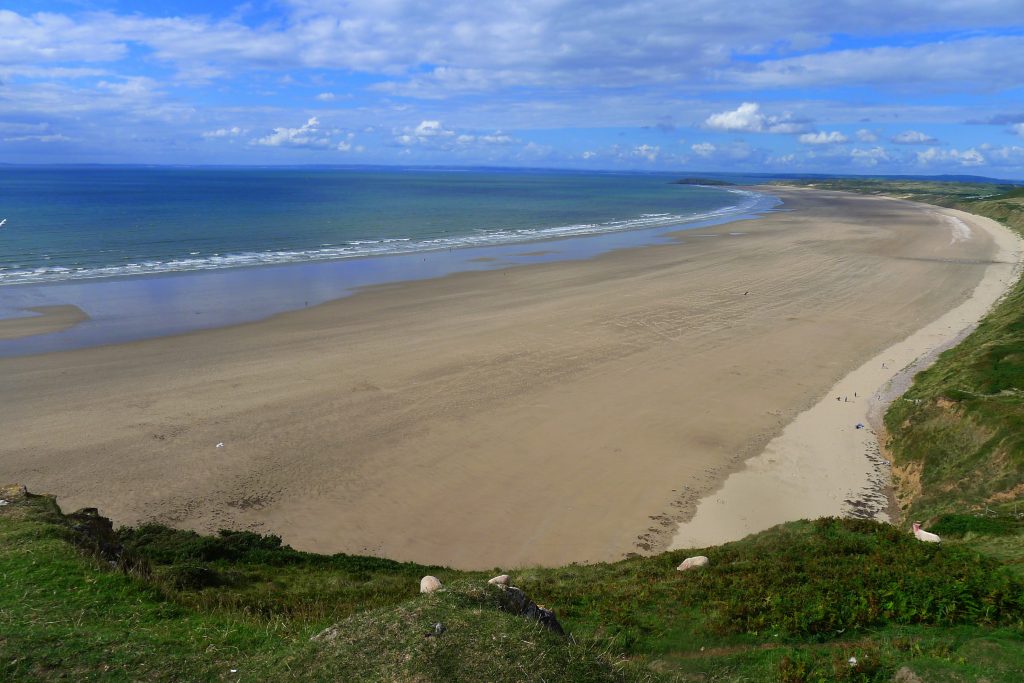 Another draw to Rhossili is the annual sunflower fields. A perfect location for a day out and a stunning background for an Instagram post!
To get there is quite a long journey – around 1 hour 40 minutes by car, or 2 hours by public transport, so definitely plan ahead if this beach is on your bucket list! If you plan on taking public transport I recommend either caching a train or bus from Cardiff to Swansea, and then taking the 118 bus from Swansea Bus Station direct to Rhossili.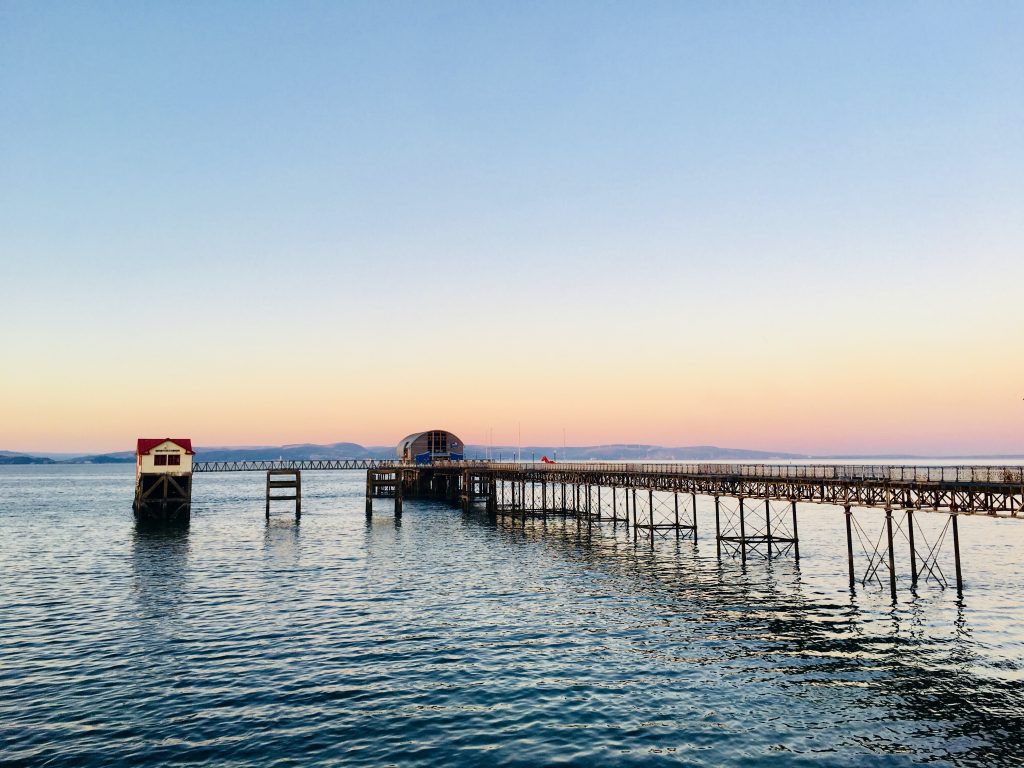 Swansea Bay
and
Mumbles
Photo by Rob Thomas on Unsplash
Let's say you get to Swansea, and don't want to travel any further for the perfect beach? Look no further than Swansea and Mumbles Bay. This huge stretch of beach is right next to the town, extending all the way down to Mumbles totalling 5 miles of stunning views (and a great cycle path)!
All the beaches in Swansea/Gower are connected by coastal paths!

The coastal path spans from the centre of Swansea all the way to Rhossili, totalling an impressive 55KM!
The benefits of this beach are its proximity to multiple restaurants and cafes, and the ease of public transport. Just catch a train or bus to Swansea and the beach is on your doorstep or catch one of the many buses heading to Mumbles.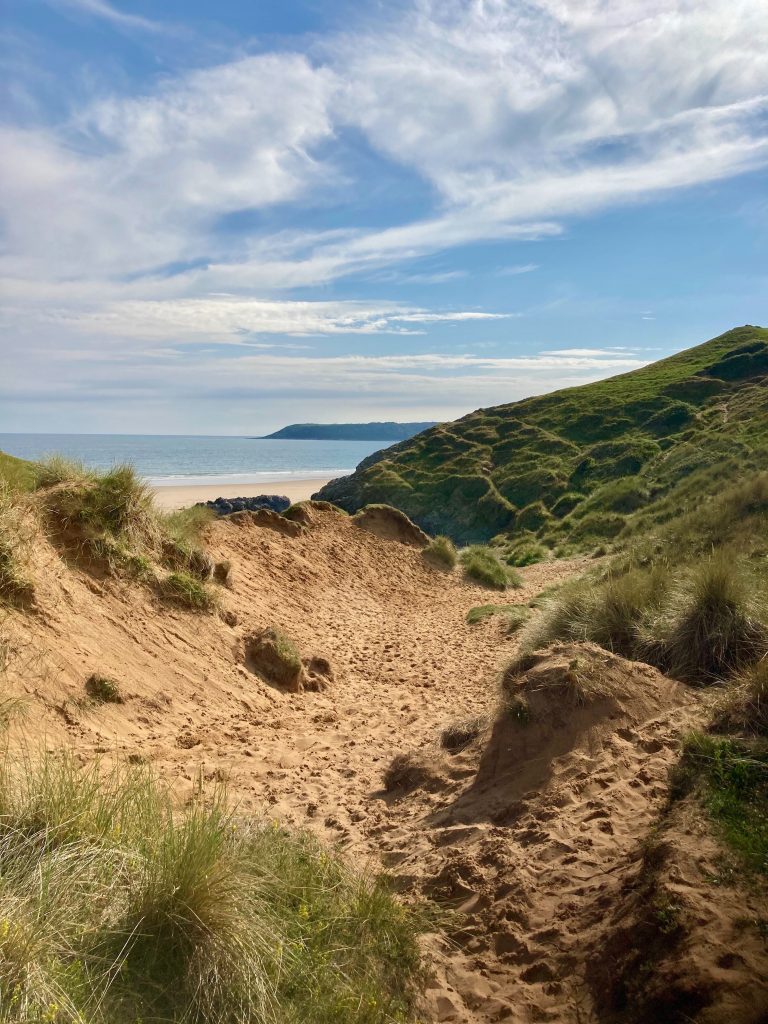 Three Cliffs Bay
Photo by Rhiannon Elliot on UnSplash
Possibly my favourite beach in the whole of Wales, Three Cliffs Bay is a stunner. A perfect location for walking, including the ruins of Pennard Castle, beautiful views of the cliffs, and a couple of coffeeshop/restaurants to top it off! Just be careful of the powerful riptides found there if you are planning on a swim.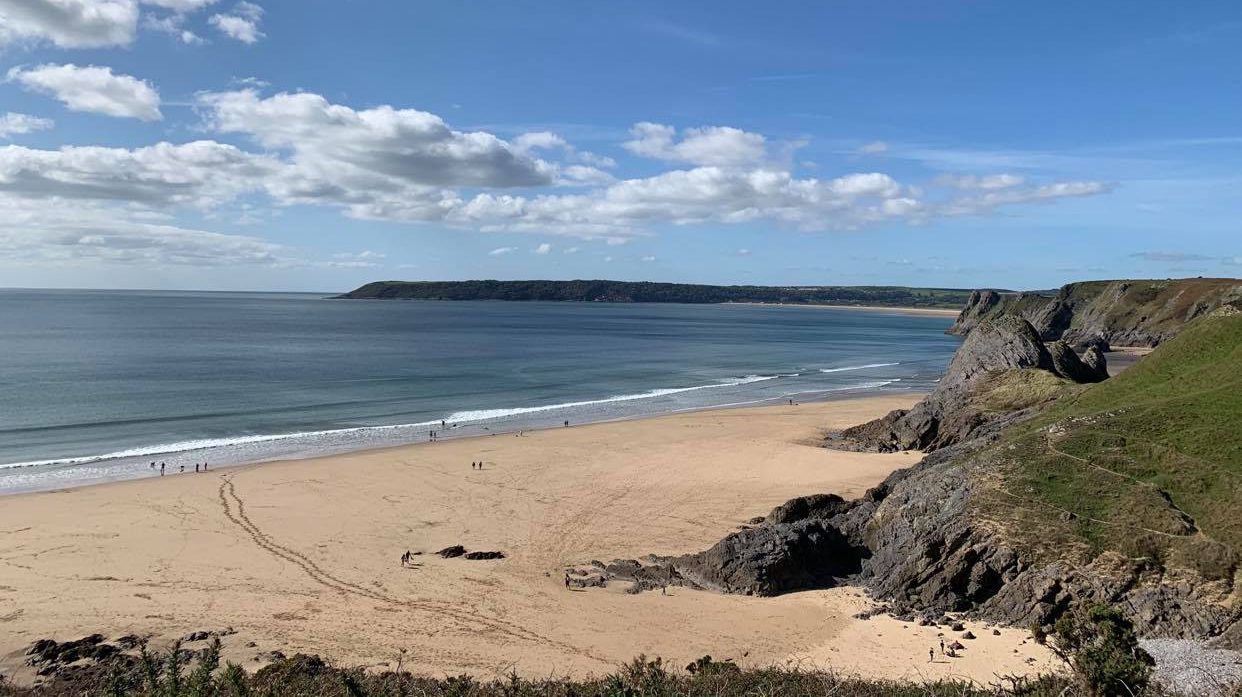 To get there I recommend trafficking yourself down to Swansea and catching the 14 bus from Swansea Bus Station, or using the Pay and Display Car Park found right next to the cliffs and coffee shops!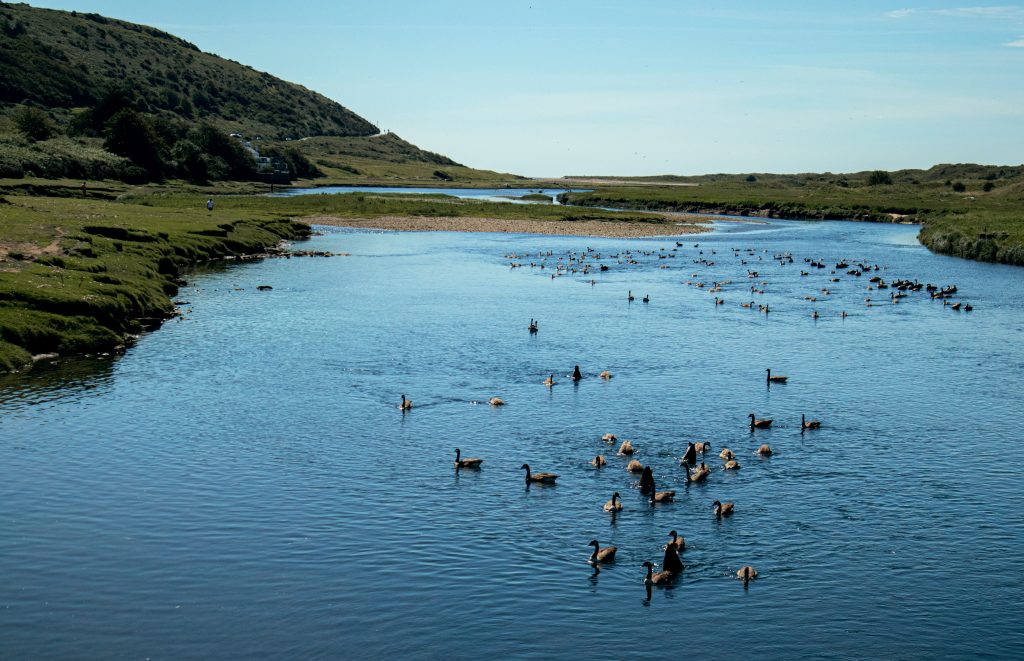 Ogmore-
By-Sea
Photo by Callum Blacoe on Unsplash
Alas, none of my prior suggestions are to your taste. Perhaps you are looking for a beach closer to Cardiff, but wanting to try somewhere a bit different to Barry? Well, Ogmore-By-Sea is the beach for you!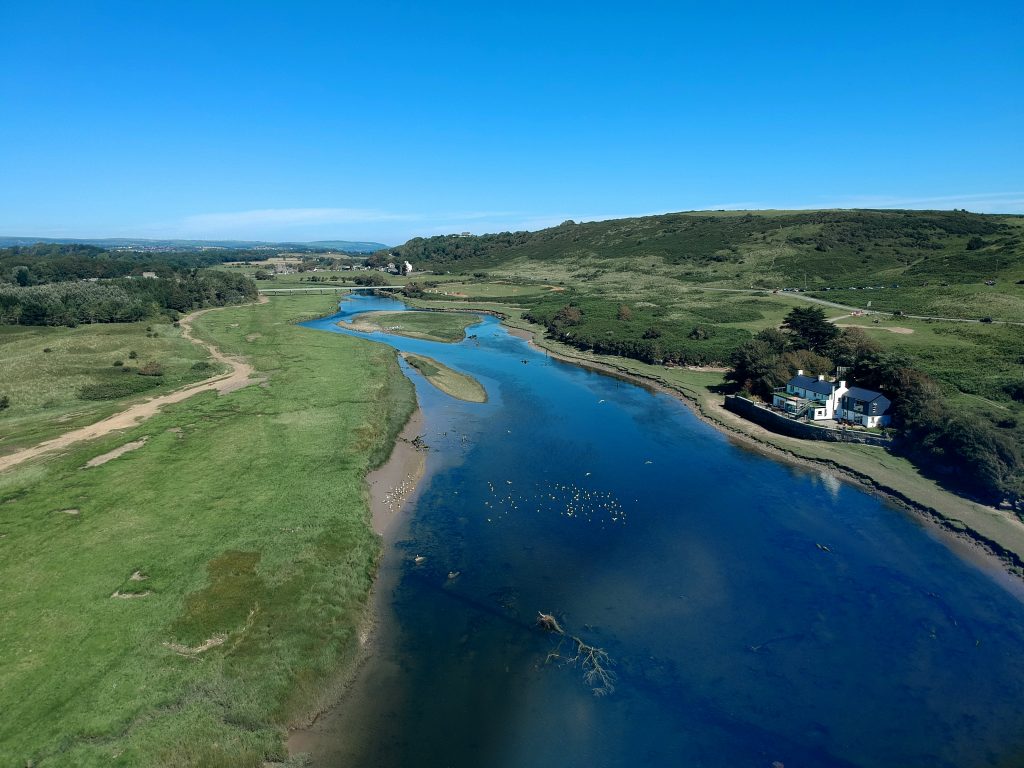 A scenic beach in Bridgend, with a beautiful river leading to it from Ogmore Castle. There are also a range of independent coffee shops on the beach itself, perfect for a day out! Just plan as the car parks fill up quickly and the public transport can sometimes be complicated!
I hope you have enjoyed the non-exhaustive list of some of my favourite beaches in South Wales. Did I include yours? Leave a comment of your favourite beach and why!

Until next time,