The 9 Best Places to Eat in Cardiff as a Vegan/Vegetarian
6 Mehefin 2020
Ah yes, the feared 'vegan/vegetarian' tag to a blog post, which normally advocates trawling through pages of meat options on a menu to find two or three measly salads. But fear not! These 9 restaurants offer completely vegetarian menus, so there are plenty of options to choose from, be you vegetarian or vegan!
1. Vegetarian Food Studio
Does exactly what it says on the tin. Located in Butetown, Vegetarian Food Studio offers a vast amount of Indian food, including a vegan lassi! Awarded the 2016 and 2018 'Best Vegetarian Establishment' by Food Awards Wales, they also offer delivery within a 10-mile radius, which is perfect if you're locked down in Cardiff and fancy a lush curry without having to cook for yourself.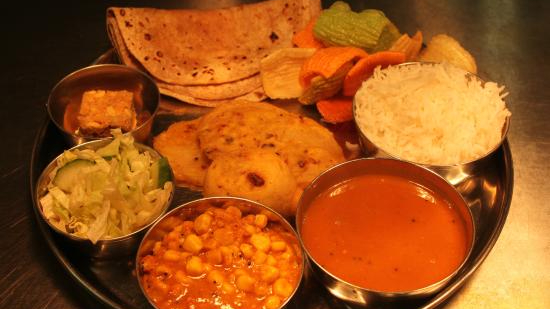 2. Clancy's Vegetarian Emporium
To a passer-by in Cardiff's Market, this modest stall may look like any other. But take a closer look, and you'll see they not only sell herbs and spices for home cooking, but also vegetarian and vegan versions of cakes, samosas, scotch eggs, and much more!
(Note: whilst the COVID-19 pandemic continues, the Cardiff Market currently remains closed, but hopefully this will return as soon as it is safe to do so.)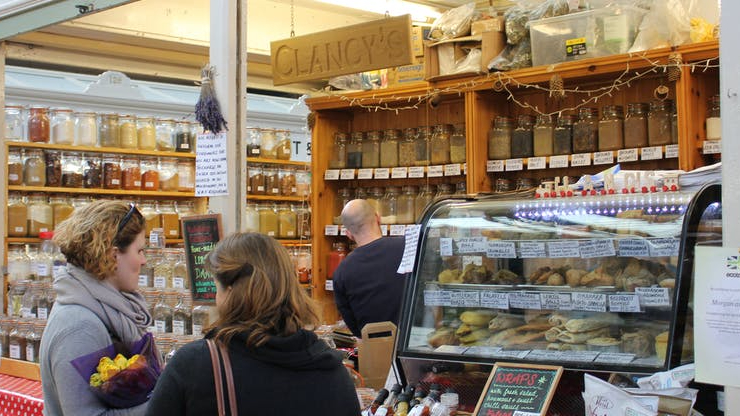 3. Atma
Atma is a small cafe located in the Capitol centre, in the centre of Cardiff. Whilst they have a wide range of vegetarian food, primarily of Indian inspiration, the aim of Atma is more than just being a place to eat. Run by several monks, Atma aims to promote mindfulness and peace to all. including with their 'Mindful Mondays', which is especially appealing in the current climate.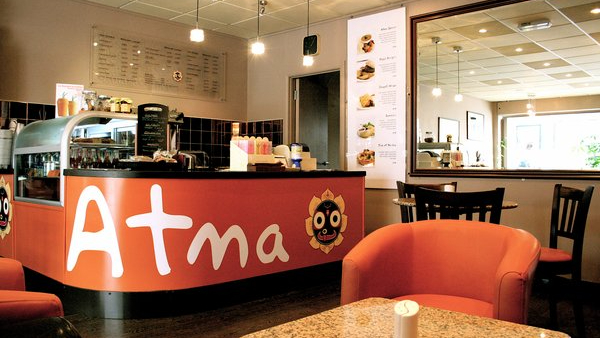 4. Greazy Vegan
A personal favourite, Greazy Vegan specialise in 'Vegan junk food'. Replicating iconic meat burgers such as the 'Big Moc', 'Chickun Royale' and the 'Vopper', the small restaurant also has place on its menu for vegan milkshakes, kebab and battered sausage. A must for any junk food lovers!
Greazy Vegan also remains open for deliveries throughout lockdown.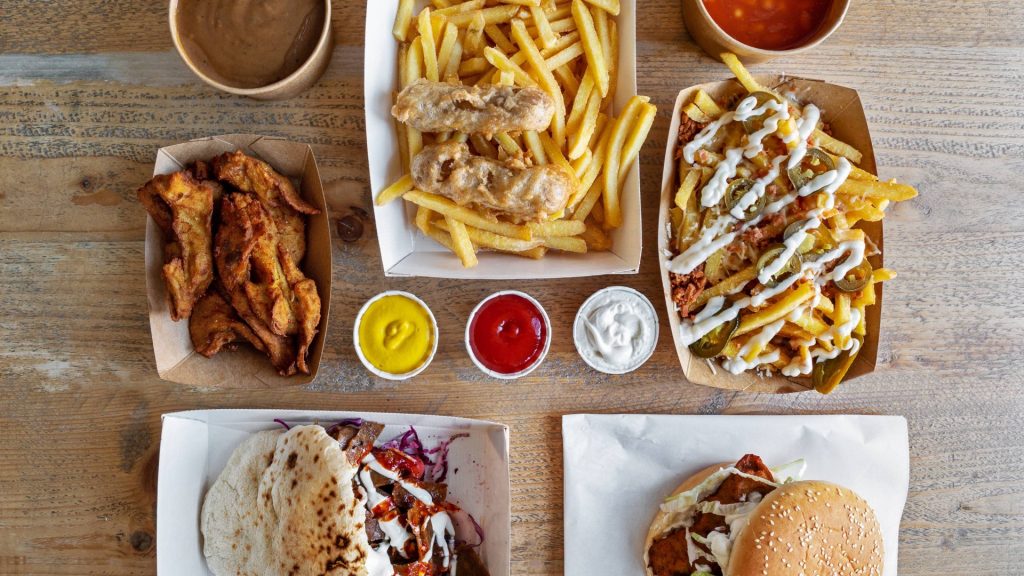 5. The Lazy Leek
If vegan street food is what you're after, then look no further. Open Thursday-Sunday in Summer and Friday-Sunday in Winter, The Lazy Leek have a 'Shack' in the Kings Road Yard in Pontcanna, and offer burgers, sides and cakes – all vegan. Their menu changes regularly, so check their website before you go!
The Lazy Leek also remains open for deliveries throughout lockdown.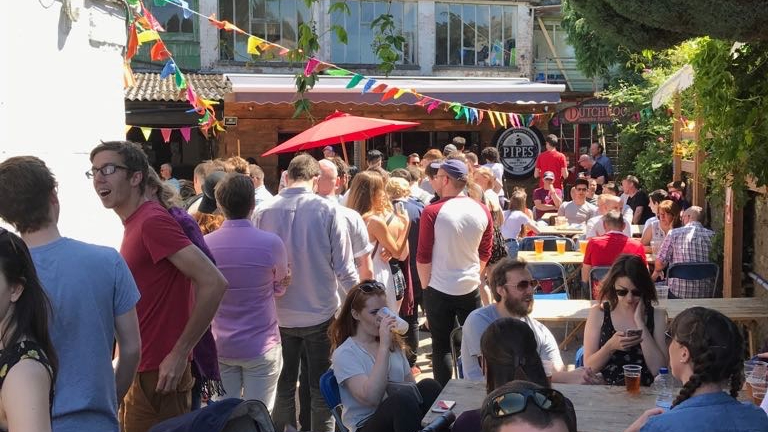 6. Crumbs Kitchen
A healthier option on this list, Crumbs Kitchen is a cafe that operates from Morgan Arcade. Offering breakfast and lunch options, their fully vegetarian and vegan menu uses locally sourced, sustainable and seasonal produce wherever possible.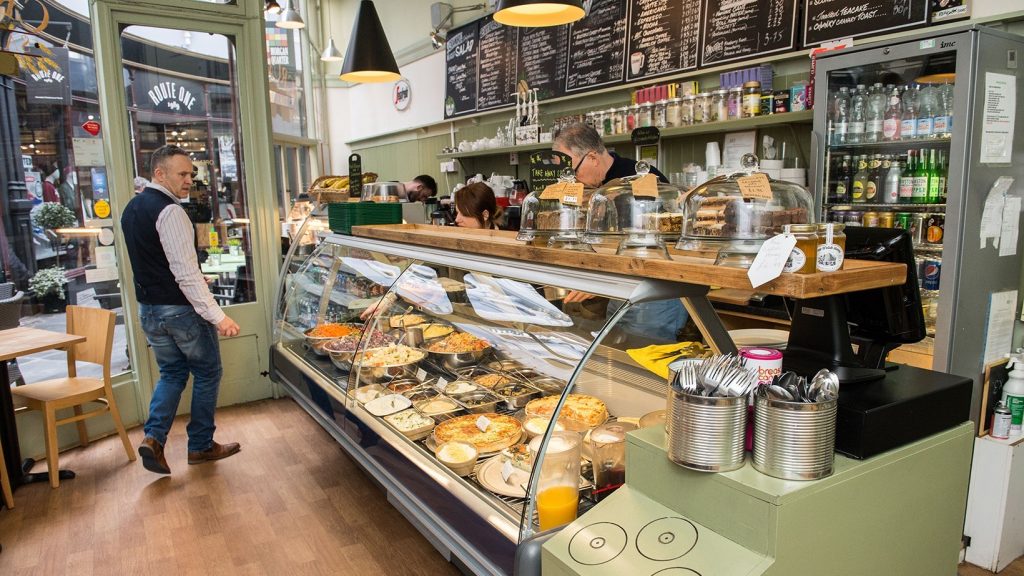 7. Greens Vegan
Offering a menu more suited to breakfast or lunch time, Greens Vegan have a 100% vegan menu including ciabatta, vegan croissants (!) and cakes to have with coffee. Located just off Queen Street in central Cardif, Greens also offer exercise and nutrition consultations, themed cooking courses and events and a lounge and dining space that can be hired for events.
Greens Vegan also remains open for deliveries throughout lockdown.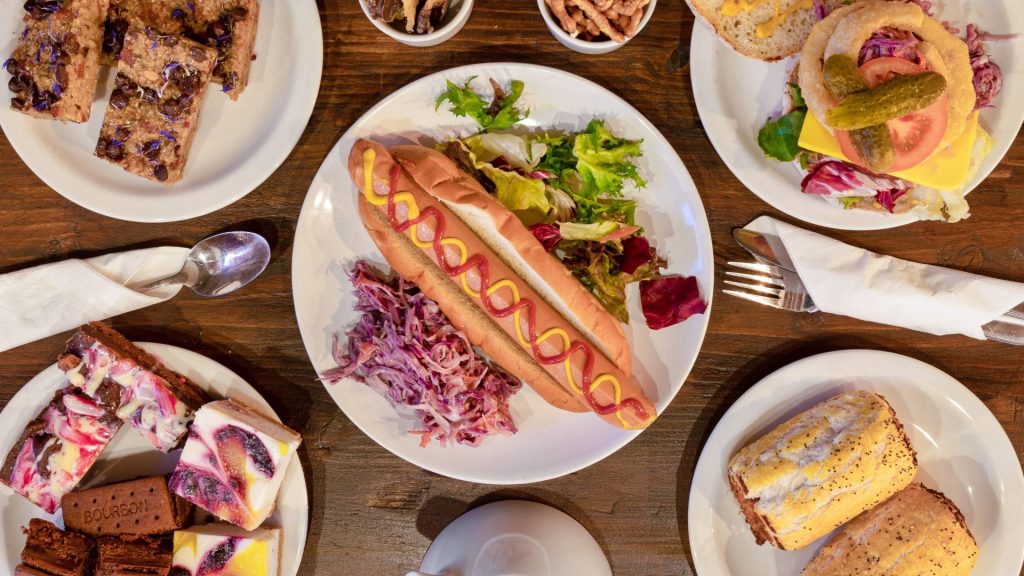 8. Anna-Loka
Translating as 'food, health or earth' (ANNA) 'world' (LOKA) in Sanskrit, Anna-Loka was opened in 2015, as the first 100% vegan cafe in Cardiff. Located on Albany Road in Roath, Anna-Loka offer dozens of options, suitable for breakfast, lunch or evening meals.
Anna-Loka also remains open for deliveries and takeaways throughout lockdown.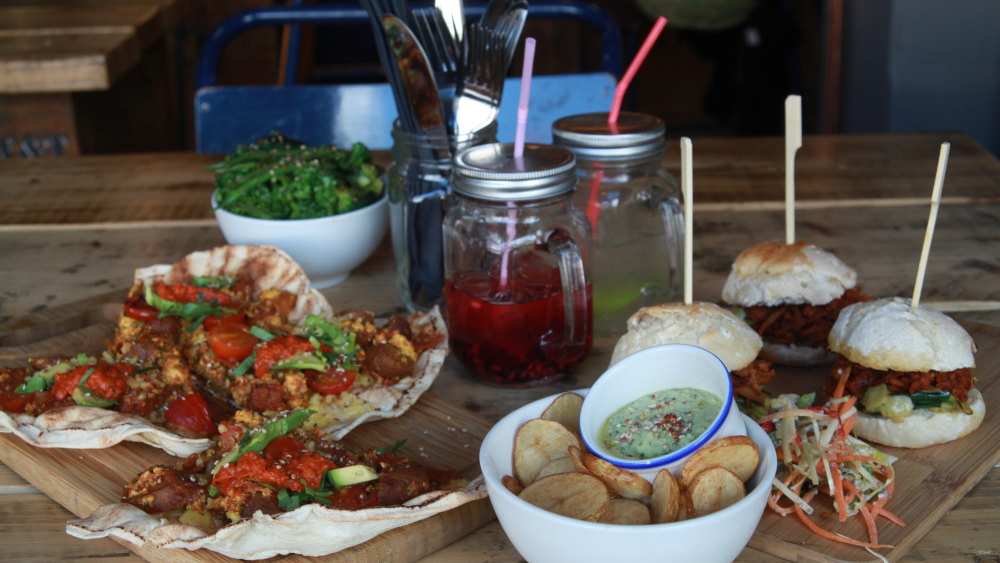 9. Got No Beef
The final entry on this list, Got No Beef are a family-run business that serve burgers, chick'n and hot dogs, as well as 'outside the box' treats such as a no-fish fillet burger and philly 'cheese' flatbread. Operating in St David's Dewi Sant, Got No Beef also have a wide range of beers and cocktails in their menu.