Cardiff Student Memories
1 Gorffennaf 2020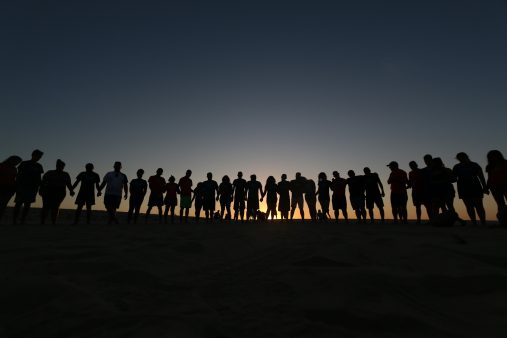 It's the end of the academic year and for some it's also the end of university. Reminiscing about their time at Cardiff University, some students share their favourite experience at university.
Joe – 2nd year – Geology Undergraduate
Going to university meant gaining independence: the freedom to explore a new city, create new routines and meet new people. I could explore new coffee shops, clothes stores and live how I wanted to. I could control my time, what I did with it and who I chose to interact with.
Beth – 2nd year – Environmental Geography Undergraduate
One of my favourite experiences at Cardiff university was our first-year environmental geography field trip to Snowdonia. We spent the week climbing mountains, swimming in lakes and learning about the beautiful landscape. In the evenings we got to know our course mates and lecturers really well. We built a huge bonfire in the woods, sang songs and had a few drinks. The evening ended in the "drum and basement", with most of the students in just their hi-vis jackets and hard hats. It's was certainly a bonding week, and one I'll never forget.
Meg – 3rd year – Business Undergraduate
One of my favourite experiences at university has to be acting as Social Sec for the Yoga Society. Bringing communities together is what makes me thrive! From clothes swaps, yin & gin nights and handstand workshops, we do it all. Yoga is one of the largest societies at Cardiff (400 members) and so there's always fun to be had and new people to meet! Running the winter retreat to mid-wales, for a weekend of bliss was such a joy. Our president (Cat Hindson) and I did all the cooking over the weekend (snacks included). We even had a lil' movie night in the yoga studio with a projector plenty of cushions – and of course chocolate. I will always have fond memories of this society, the people and teachers that make it what it is. Biggest Love.
Laurie – 2nd year – Bioscience Undergraduate
My favourite part of university so far would have to be the spring term last year. It was a massive heat wave, and everyone went to Bute park every day with a football and a few cans. It was so nice to just chill with friends in the sun.
Akito – 2nd year – Business and Economics Undergraduate
I'd have to pick the ski trip as a standout highlight of my time at university so far, although there has been a lot of other great times too. It started by arriving in the wrong place, 8 hours late after a 5 hour stop by the side of the M4. Luckily the week following was filled with enough fun and laughs to make us quickly forget about that. The views were unbeatable, and when you add your mates and a few drinks it's can't really go wrong.
Beth – 2nd year – Marine Biology Undergraduate
At the beginning of first year, I was really anxious about leaving home and starting university – but looking back now, it was one of the best years of my life. My fondest memory of first year is relaxing at Pontcanna with a football and some tinnies. This was after exams, so degree stress had dissipated. It was so nice to see other groups with the same idea as us, it was such a nice atmosphere. These hours spent bumping into friends, playing football, sunbathing and of course BBQs – will never get old.
Ruby – 2nd Year – Politics and Spanish Undergraduate
Since joining Cardiff University in 2018, a lot has happened – both personally and academically. Despite all the ups and downs – I really wouldn't change a single moment. Living in university halls last year brought me some of the funniest, sweetest and most annoying friends I could ask for. First year was fun, but second year was even better. From dancing in Live lounge and Clwb Ifor Bach to scoffing cheesy chips and supporting the rugby players at Varsity – Cardiff University did not disappoint. I will miss you Caerdydd!
Classic Cardiff university experiences. While summer is upon us, it won't be long before we can return!