Cardiff Student Heroes: Tom Matthews
1 Ebrill 2021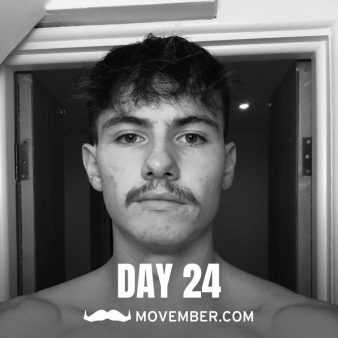 Second year Cardiff University BSc Business Management student Tom Matthews has recently been recognised for his incredible fundraising work for Movember in which he managed to raise over £4,000 for the men's health charity.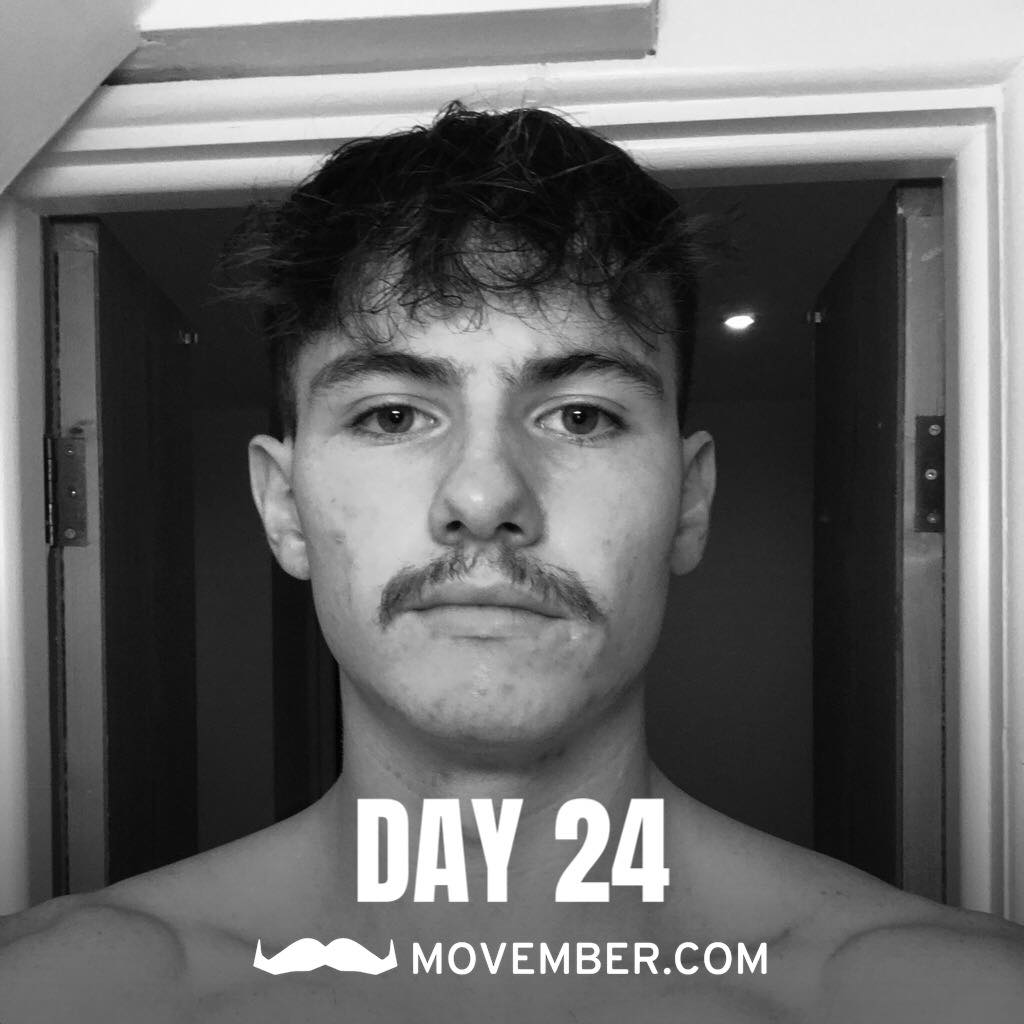 As a Movember ambassador, Tom not only helped recruit and guide other students through the campaign, but undertook the personal challenge of cycling 738km during the month of November.
While he started raising awareness of the cause back in sixth form, it was during his first year of university when he began serious efforts to raise money for the charity.
Speaking about his reasons for campaigning, Tom explained that losing one of his friends to suicide last year made him feel an even greater responsibility to encourage conversations around male mental health.
"The day before I moved back home in June last year, one of my friends passed away. He took his own life, and although I was already the ambassador at that point, after he passed away, I felt I had a serious responsibility and opportunity to help not just save lives, but change people's lives as well," he said.
Despite how challenging the experience was due to rigorous training over the summer, Tom said that the hardest part was creating a positive narrative around the subject to keep people as engaged as possible.
"It's a very difficult topic to talk about with things like suicide, prostate cancer and testicular cancer because no one wants to look at depressing stuff on their socials and stuff like that," he expressed.
"I found that being as raw and honest with people as I could, making it feel like I wasn't just some guy saying charity, charity, charity, worked for me. It was just like I was one of their mates."
Overall, Tom enjoyed being part of a community of students who contributed to the fundraising challenge, stating that it added a whole other dimension to his student experience and allowed him to speak with people he may have otherwise never met.
"I had people messaging me that I'd never met before saying: 'I really appreciate what you're doing, it's great'. It just felt really nice," he explained.
Raising £65,000
Tom was just one of over 600 Cardiff students who helped to raise an incredible £65,000 during the campaign in November 2020. Due to achieving such an astonishing figure, Cardiff is now part of Movember's silver award group of Universities who have raised over £50k in one single Movember campaign.
Their efforts were personally recognised by the Country Director for UK and Europe Movember, Anne-Cecile, who in a letter to the Vice-Chancellor said: "I want to reach out personally to congratulate you on the outstanding efforts your students made in support of men's health in Movember 2020. In a year of hardship and uncertainty, acutely felt by students, the Cardiff student body demonstrated unbelievable moral fibre and determination raising vital funds and awareness for men's health issues."
As for encouraging others to get involved, Tom stresses that both men and women can get stuck in to campaigning, with one easy way being simply growing a moustache (or wearing a fake one for the ladies).
"As a man, grow moustache because it's such a simple thing. Even if you have a terrible moustache people go 'oh you've got a terrible moustache' and that's great because that's how conversations start and you can talk about things," he explains.
"At the end of the day, everyone's affected by the issues. If a man gets prostate or testicular cancer it affects a woman – it's very much a society thing rather than just a man thing."
As for the future, Tom's fundraising days are far from over as he plans to continue his role as Movember ambassador for this coming year.
While undertaking a challenge as intense as 2020's may not be something he does annually, as for the regular campaigning he said: "I will definitely continue to do it because it's just such a great cause,"
"I think more and more people are unfortunately being affected by it as everyone knows someone who knows someone who's committed suicide or has had testicular cancer or prostate cancer," Tom added.
You can check out Cardiff University's Movember fundraiser challenge page for 2021 here.