Cardiff Student Heroes: Ellis
23 Mehefin 2021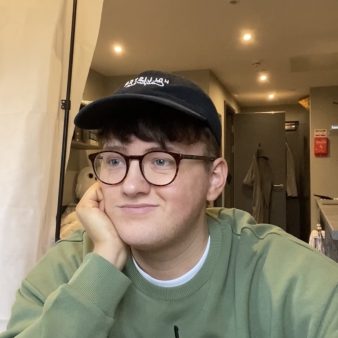 Welsh TikTok sensation, Ellis, has not only spent the last year spreading joy to his 189,000 followers, but has been working with Welsh government to help them stay informed and pandemic-safe in the process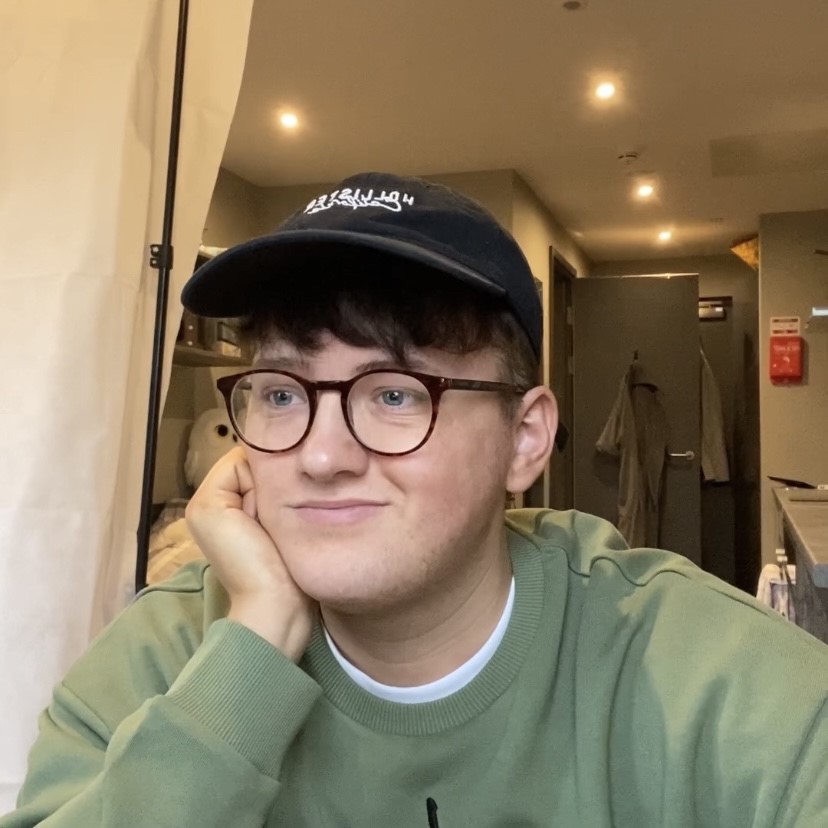 The BA Welsh student has been balancing his studies alongside a number of exciting collaborations with everyone from the BBC and S4C to Welsh government.
Ellis set up his TikTok account back in 2019 after he saw a number of transformation videos on his Instagram feed, and now has over 9 million likes across his videos.
Feeling inspired, and with an already existing interest in drag and make-up, he decided to launch a profile that focused on beauty transformations which were later scrapped in favour of dress-up, character-based content.
With familiar favourites such as Aunty Bac (the Welsh government mascot), the Welsh TikTok tollbooth person, and the gates of hell receptionist, Ellis has amassed an international following of people from America, Australia, and beyond, despite the fact many of his videos are in Welsh.
His account blew up with followers during the first lockdown where he was gaining thousands of new fans by the week.
"Around about April I had about 5,000 followers and the next week I had over 10,000," he said.
"I posted this one video which was celebrities you didn't know were Welsh where I basically just took normal celebrities and made their names really Welsh.
"The cool thing with that one is that it was popping up on people's socials outside of TikTok so I was known from out of TikTok from there which was pretty cool."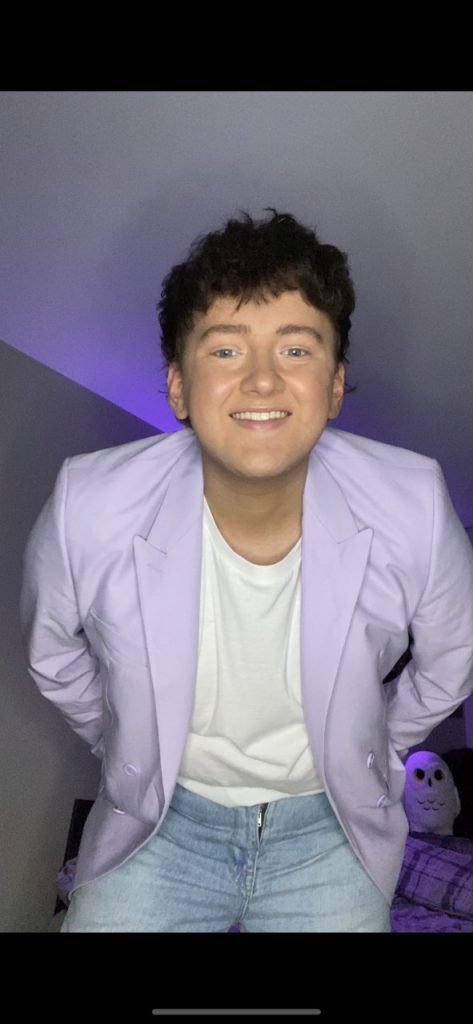 While also studying Welsh, his idea to make videos primarily in the language stems from his pride of his Welsh heritage, having grown up in the Rhondda Valley.
"It is a very huge part of me and I like showing off my culture to everyone else on my TikTok," said Ellis.
"I like to remind people that it is good to be proud of your culture and make people feel proud that they can speak Welsh."
As someone who admitted to disregarding the Welsh language in his teen years, not seeing the point in learning it, he expressed: "I want to be the type of person I wish I had years ago."
In addition to TikTok giving Ellis an enormous boost in self-confidence, with his new-found internet fame, he has found he is being increasingly recognised by people on the streets, but has been met with nothing but positivity.
"It's crazy, but I wouldn't say I'm famous or a star," he said.
"I went to Bangor last week because I was co-presenting on a BBC radio show and I stayed up there for a week, and there were literally people coming up to me asking for photos and stuff like that,
"One thing that always creases me is that I used to work in Gregg's and when the kids came in they would be like 'What are you doing working in Greggs, you're famous', and I'd be like 'TikTok doesn't pay rent you know'," laughed Ellis.
Taking Cardiff
For Ellis, moving to Cardiff has been an incredibly positive experience, and has felt in the city, he has been able to truly be himself.
"Moving to Cardiff, I feel more comfortable being myself. No one cares who you are, you just crack on with your day, and that's the sort of thing I liked about it," he said.
While back in the Rhondda, he didn't feel fully accepted by everyone in his community, in Wales's capital, he has enjoyed getting involved with the vibrant drag and LGBTQIA+ friendly scene.
The fact Cardiff's gay clubs are spread around the city, he said, underlines how inclusive the city is, and that it is a "wonderful" place to live.
The university itself, particularly his tutor, has also helped support Ellis in his pursuit of his dream career, putting him in contact with professionals in the TV and radio industries.
"My tutor was like, 'Oh I could definitely see you on tele, I can imagine watching you on a show' and stuff like that," he said.
"Then she put me in contact with a TV company down in the Bay which do TV shows on S4C.
"It was all through the university that I got that type of help, and I'm still in touch with my tutor now. They are absolutely fantastic, and I can't fault them."
Life-changing opportunities
In addition to the contract with the Welsh government where he makes a few videos a month to promote the current pandemic guidelines and spread safety messages, Ellis was also recently featured in BBC3's Young, Welsh and Bossin' It – a programme that follows a group of Wales's young and promising entrepreneurs through lockdown.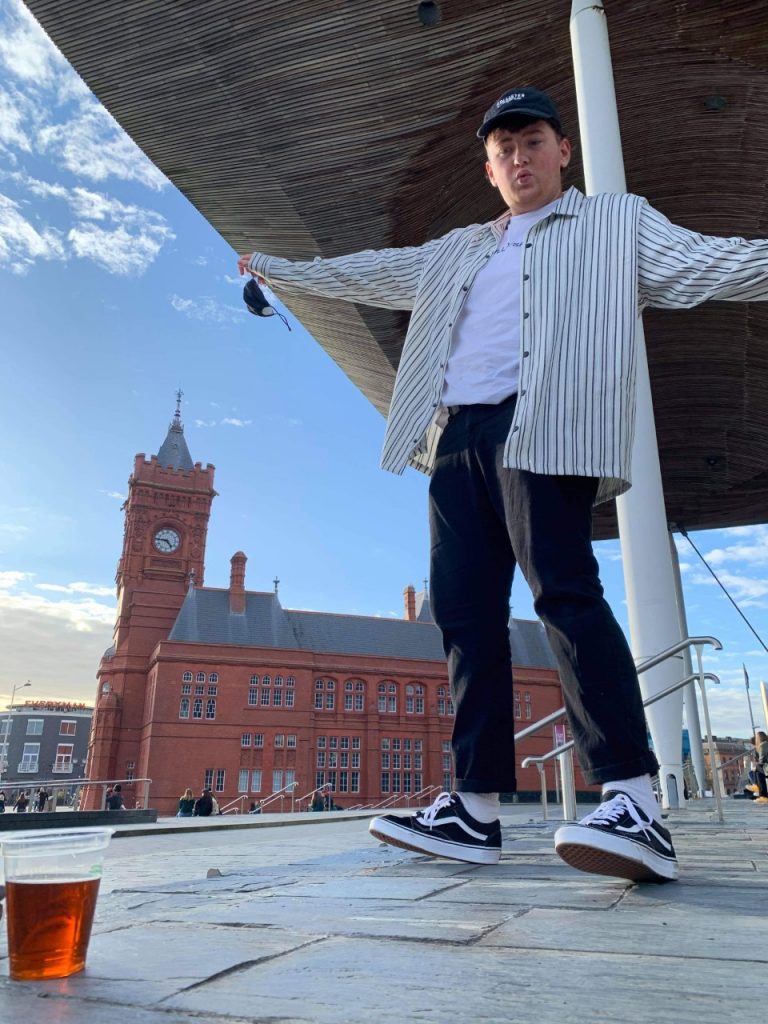 Opening up opportunities to him that he could previously never imagine, it is TikTok that has helped kickstart Ellis's dream of going into the media to work in TV and radio – something he was repeatedly told when he was younger, was an impossible and uncertain career path.
"It's something I've always loved to do. I've always loved performing and being the centre of attention," he laughed.
And even though he still occasionally worries about the unpredictability of the industry, opportunities are continuing to open thick and fast for Ellis including an upcoming project with S4C where he will be working on television series, Canu Gyda fy Arwr (Singing with My Idol).
He originally appeared on the first season of the show, singing alongside his icon, and acclaimed Welsh singer-songwriter, Elin Fflur which he said felt "like a dream."
And while Ellis has recently completed his degree at Cardiff University, there is no doubt the TikTok star has a bright future ahead of him – watch this space.