Blended Learning – A medical student's experience of online learning
28 Ebrill 2021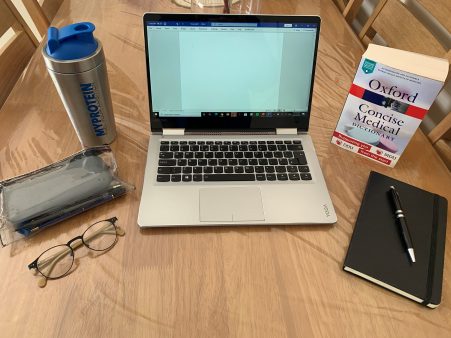 Due to the pandemic, students all over the country have adapted to online learning and virtual methods of learning delivery. I am a 3rd year medical student at Cardiff University and have experienced the transition from in person to online learning.
All lectures have transitioned to Zoom, as have webinar style sessions and even some exams have gone online. Personal tutor meetings, revision sessions and GP placements are also being delivered virtually.
Whilst most anatomy sessions are delivered virtually, we do still have in person anatomy teaching. Clinical skills teaching has also remained in person. For example, the breast tissue assessment was delivered in person. For students on placement in clinical years, hospital visits have continued in person.
Extra-curricular events have also transitioned online, with societies delivering virtual quizzes, drinks nights, film nights, revision, and teaching sessions entirely online. While in person events were allowed, some sports societies returned to in person training with social distancing in place.
What have been the positives from online learning that you hope can continue in future?
Online learning has provided many benefits. Online or pre-recorded lectures are considerably more convenient than in person lectures at 9 am, on a cold and miserable Monday morning with half hour commute both ways. They also provide a lot of flexibility for international students and students with other commitments such as part time work, childcare duties, or roles with various societies.
The online leaning allows students to save time and money on the commute, whilst ensuring quality education. The lecturers have continued to deliver excellent teaching whilst adapting to online teaching themselves.
The chat and Q&A functions on Zoom allow students to easily communicate with lecturers and have their concerns and questions clarified. Personally, I have found it easier to communicate with lecturers from the chat box than raising my arm in a 300-person lecture hall and hope to be seen and heard.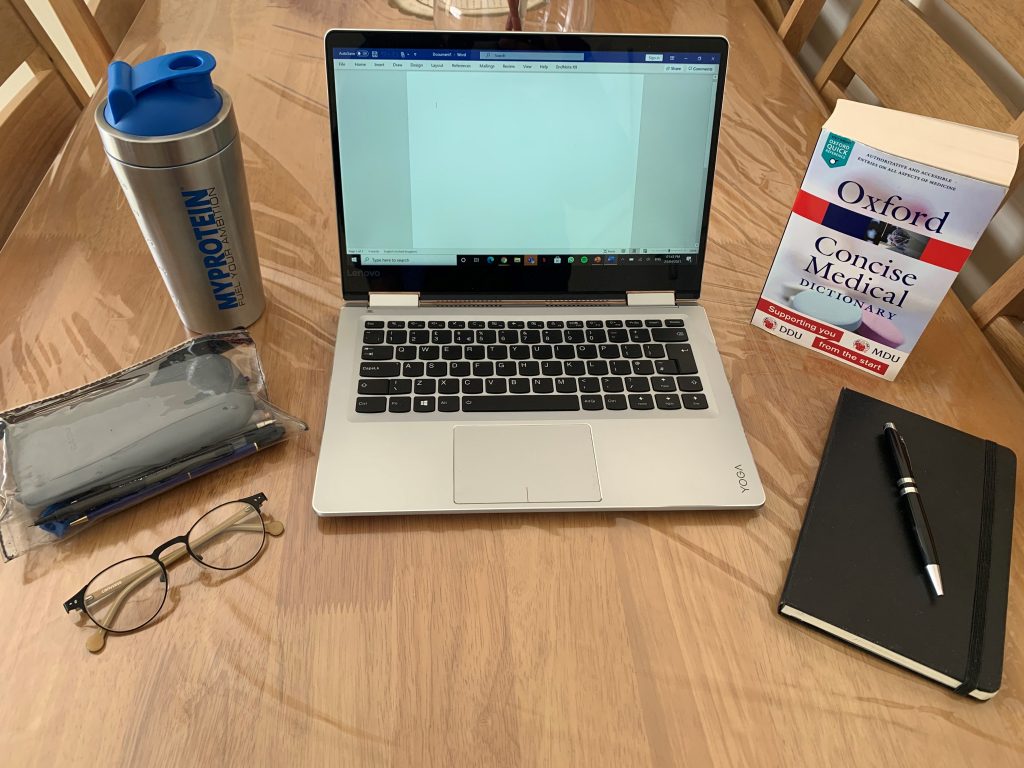 How did I adapt to online learning and what skills has it taught me?
In order to adapt to online learning, I had to quickly learn how to use Zoom and the Microsoft Teams video call functions. However, I have personally found them to be very easy to use and self-explanatory, so it was not difficult to adapt to the technology. However, it has been important to create a setup in my room where I have close access to a plug socket to charge my device and also ensure the Wi-Fi is stable in that room.
Also, it has been important to learn how to control the microphone and audio settings on my laptop. This is something I previously would not have considered important. However, occasionally, my microphone has not worked, or I have not been able to hear people on Zoom calls, so it is important to understand how to control these functions on your devices.
Another thing that is important for adapting to online learning is ensuring that you regularly check your calendar. It is also helpful to sync your calendar on your phone to your university email account. This should be quick and easy to do, and it considerably helps you in keeping on top of all the different Zoom meetings and events.
Adapting to online learning has developed my organisational skills, as it has taught me how to balance virtual teaching and multiple Zoom events, with continuing assessments, occasional in person teaching and exam preparation. Moreover, Zoom timetable clashes have occurred before, so being able to manage these and work around such timetable clashes is an important skill to develop.
Advice for incoming students about blended/virtual learning
A lot of incoming students may have anxieties and concerns about what their university experience will be like in a pandemic. These concerns are completely normal and valid. However, it is important to realise all incoming students will be having the same experience, so you will be in the same boat as other students. If you do have difficulty in accessing the relevant technological devices, support is available to you from the universities' digital capability scheme.
Virtual learning has many benefits, namely the convenience It provides you and the flexibility to fit your learning around any other events and commitments in your life. Also, you will have opportunities in Zoom breakout rooms for example, to see and get to know people on your course before in person teaching resumes. As the vaccine programme continues, some restrictions are easing, so it is important to keep optimistic about seeing your peer students in person.
Also, I have found the quality of teaching to have been excellent online. Many self-study tutorials have been developed by the professors and made available for students to complete at their own pace. I have found these to have been incredibly useful and very easy to access.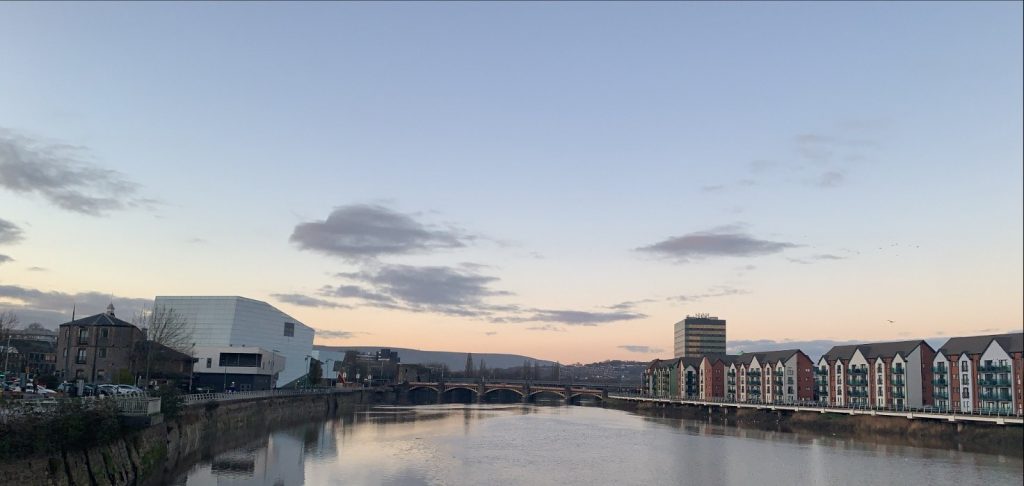 Additionally, whilst at university, you also have the opportunity to enjoy your spare time with your housemates within the guidelines, be it a picnic in the park or enjoying the beautiful scenery of Cardiff and South Wales.