Celebrating 2021 in Cardiff
22 December 2021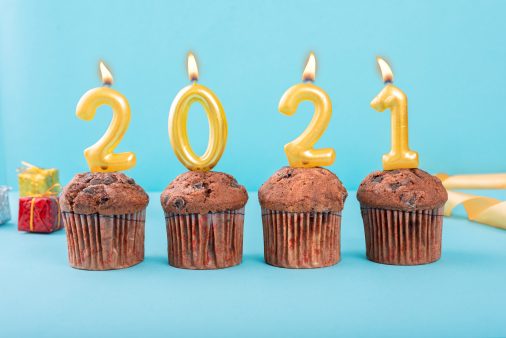 Eventful. That's probably the most relevant word to use to describe the way this year has gone. But that certainly doesn't mean that it's been bad, right? Definitely not. Especially if you were in Cardiff for most of it! To be honest, every year is a good year when you're in Cardiff! This city, in particular, always has so many unique special events that take place. However, this year was especially extravagant. This was because many people wanted to make up for lost time when they were locked in their homes at the start of the year. Fortunately, we are well past that for the most part and we are able to explore and have fun in the city we love most!
The spring certainly felt like a long time coming but when it did eventually arrive, everyone was ecstatic. Pubs, restaurants and other tourist attractions opening again meant people could actually make the most of the glorious weather and have an adventure with all of their friends and family again. And there was never a point during then when the city was sombre. The Welsh Capital was back to its vibrant and colourful self and many individuals within the city certainly found colourful ways to celebrate. In July, the World Naked Bike Ride came to Cardiff as hundreds of stark naked eccentrics cycled all over the city! Thankfully, there was actually a legitimate reason for them doing this. The ride was actually part of a global protest designed to highlight the vulnerability of cyclists against traffic in cities. Well, I'm sure they definitely managed to attract the attention they wanted!
The summer months really came to life in Cardiff, especially at the iconic Cardiff Castle where there was a wave of exciting concerts taking place. Many massive stars played there from the Kaiser Chiefs to Tom Grennan. Festival-goers didn't have to venture to muddy, dirty fields to rave this time around like they usually have to do at other festivals! The stars may have been out in force at Cardiff Castle but they were also under the stars as the night sky shone and everyone was able to party on right through the night. The most notable of these events were the concerts that took place on the August bank holiday weekend. This four-day extravaganza saw music line-ups curated by some of Cardiff's popular grassroots venues. The money that was made from this event went straight to these venues profits which immensely helped them after struggling so much during the pandemic. The live sessions also gave up and coming musicians a stage to perform on. Most importantly, it provided a safe environment that inspired public confidence in returning to live events after many challenging months.
Of course, Wales is best known for its passion for rugby. So, there was no better place to host these major sporting battles than in Wales' largest stadium, the Principality Stadium! There were 4 games played across October and November where the Welsh national team faced off against the best teams in world rugby including the coveted All Blacks, Australians as well as the current World Champions South Africa. The red-hot atmosphere made up for the chilly weather as close to 80,000 passionate Welsh fans spurred their team on to victory. The most memorable one was when Wales beat the Aussies with a last-second penalty which gave them the crucial 3 points needed to win the game! There was also success in the football as well, as Wales were able to qualify for the play-off rounds for the 2022 World Cup with an enthralling 1-1 draw against the number one team in the world Belgium. There were also games played at the Cardiff City stadium against Belarus and Estonia where against the Belarusians, they were able to claim a whopping 5-1 win! Victories like that can give the team a lot of confidence going into the all-important play-off round against Austria next year!
Overall, eventful still probably is the best word to sum up the year. But with so much going on, this creates strong anticipation and excitement as to what next year can bring. Before that though, we should celebrate the achievements, accomplishments and memories that each of us has been able to create over the course of 2021. Roll on 2022!