Best Neighbourhoods to live in Cardiff after graduating
12 June 2022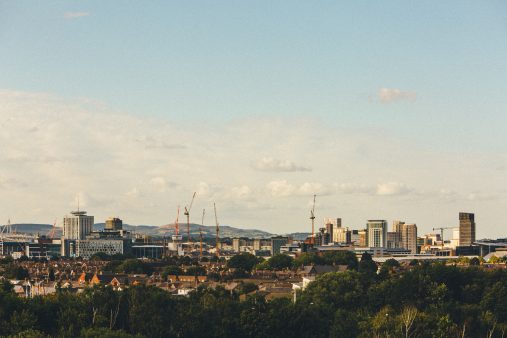 Very often, it is a time of jubilation and celebration when experiencing your graduation ceremony. And so it should be! It is the last 3 years of dedicated hard work being celebrated all in one place with all of your best friends and family. However, there must also be one lingering doubt in the back of your mind… why would I want to leave Cardiff when I've had such a joyous time here? Luckily you don't have to! Why would you think of returning home when Cardiff is your home? But, obviously, in order to make Cardiff truly your home, you will first not only have to find a house but also choose the right place for your house to be in. Fortunately, with Cardiff covering a whopping 140km squared, you will not have any trouble finding anywhere!
Adamsdown
If you really don't want to get away from Cardiff then it is important to make sure that you are as close to the centre as possible as this is where all the action is and where all of the hustle and bustle of the city can be experienced! In Adamsdown, you will never fall short of experiencing this. With a vast amount of pubs, shops and restaurants all a stone's throw away, it will be as if you are living uni life all over again! This area has a great mix of urban vibes and rural greenery. This blend can give you multiple options in regards to being able to vary how you spend your time in the glorious city of Cardiff!
Victoria Park
The first thing that comes to your head when you think of the word park is greenery, isn't it? Well, this lovely part of Cardiff sure doesn't lack in that. With this site being wedged between the wide-open spaces of Llandaff fields and Trelai Park, you'll forget that you're even in a busy city like the Welsh Capital. However, just because it feels like you're away from the city doesn't mean that you are. With multiple access points to the city centre whether that be by the nearby Ninian Park station or the multiple bus stops that are on offer in the area, you will never feel isolated from the heart of the city.
Penarth
The best bit about Cardiff is the fact that it's a city near the coast. Now very rarely do you get a place like that! But if you want to make the most of being by the seaside then living in Penarth is perfect for you! Many people may not even consider Penarth as a part of Cardiff, but no matter! This is because it is just as easily accessible to get to Cardiff as it is in other more central areas. Furthermore, as this perch of paradise is a bit out of the way, this means that house prices are ultimately cheaper which is ideal if you are a student who has just graduated. Besides, the cheaper the mortgage, the quicker you can pay off your student loan!
Llanrumney
If you are willing to explore certain parts of the city that you may not have had the chance to experience whilst at Cardiff University, then this neighbourhood located in the suburbs of Cardiff will give you the opportunity to do just that! Many new build homes are created in these suburban areas. Therefore, it can be a doddle to find an appealing, modern home that suits your glamorous style and tastes! New homes can lead to new beginnings, right? And hey, the more residential areas there are, the more likely you are to find an intimate community to bond with the second you move in.
Roath
Now if you are a bright medic and reading this then you may already be familiar with how stunning the sights of Roath can be. With an immense lake centred in the centre (go figure) of Roath park, this is the symbol of what the community of Roath has to offer. This vast communal area in Cardiff is so large that it's harder not to find a house here than it is to find one! Located right between the centre of the city and the suburbs this means you can experience Cardiff in all of its finest glory, with both the rural parks found in the suburbs and the vibrant city centre right at your fingertips.
Speaking of fingertips, look at all of the options you have at your fingertips in regards to where you can stay! Once you have made that all-important decision then you can truly celebrate graduating knowing that you will never have to leave the dazzling city of Cardiff.