American Sports in Cardiff
30 January 2022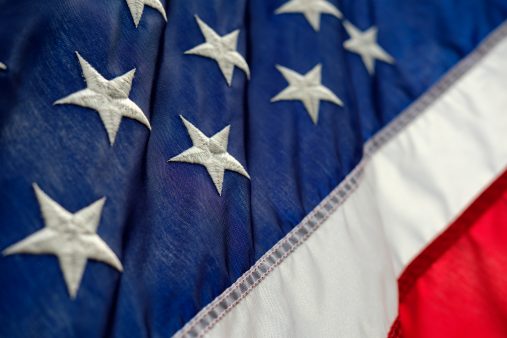 Howdy, Y'all! Ok, I'll stop with the stereotypes now. For all you Americans studying at Cardiff right now, you're probably already rolling your eyes reading this. But please, don't stop here! I do think the US is an extravagant country to be in. Not just because of the history, heritage and culture, but also because of the sports. The four main major sports in the US are basketball, American football, ice hockey and baseball. All of these sports have major professional leagues and are, by far, the most popular sports to watch as well as play in America. Luckily, these sports are not solely played on US turf. They have gained a vast interest and are played all over the world. And believe it or not, that includes Wales. Here I will be discussing the best ways to get into each major American sport in Cardiff particularly. So hold on to your horses' fellas cus we're gonna take the wildest ride in the wilderness (sorry, I couldn't stop myself).
American Football
Honestly, it is extremely hard to believe that you'd have even a tiny amount of American football in the country that prides itself in rugby. The sport is often ridiculed by the Welsh as it holds many similarities with rugby. But that doesn't mean it's bad right?… Right? Nonetheless, the NFL sees its 32 franchises being well represented worldwide, even in the UK. There are many people that stay up until stupid o'clock in the morning to watch the coveted Super Bowl game. And for the brave-hearted out there, you can even play the game too! The Cardiff Cobras are the official Cardiff University American Football Team! They are always looking for players of all shapes and sizes as well as skill levels. Therefore, there is no excuse for you not to get involved. You don't have to be the next Tom Brady to stand out. Put it this way, if a 5″9 quarterback like Kyler Murray excel in the NFL, then there is no reason why you can't too!
Basketball
Given that the whole NBA season runs in parallel with the university year is absolutely perfect for you to watch and play the game whilst at Cardiff! There is a ladies, men's, and a healthcare basketball team ran by the university. Again, no matter the height or skill level, they are always willing to have people come along! Also, given that the NBA is often played in the early hours of the morning in the UK, you'd probably be thinking that there is a lack of places for you to watch it. Wrong! For the games played late in the evening, there are many pubs that give you the chance to watch the games with friends! No touchdowns here, just slam dunks!
Baseball
Make sure to touch base before undertaking or even watching baseball. Luckily, this is the best place to do just that! Cardiff University also runs the softball club alongside the baseball society so then you have the choice to do whatever takes your fancy. And if you are able to join early enough and are quick on the action, then you can even have your own lucky number to wear when playing for the team in the competitive tournaments! Baseball is a sport that also has a wide coverage. Therefore, it is just as easy to watch the exhilarating game of baseball as it is to play it. And even in baseball doesn't appeal to you much, be sure to watch the historical World Series games regardless. Ok, it is now that I realise that I find it rather odd how the final games are called the world series yet the Major Baseball League only involves American teams. Oh well, just enjoy the game rather than thinking about that.
Ice Hockey
This is a really cool (pun intended) sport to get involved with! It's probably the most difficult sport to master but who doesn't love a challenge, eh? If you are up for giving it a go then you must ensure that you join the Cardiff Redhawks Ice Hockey Team, which is a member of the British Universities Ice Hockey Association! There are lots of opportunities to practice your skating skills beforehand if need be though, like at the Ice Arena Wales which is located right opposite the glorious Cardiff Bay. You can book a public skating session to brush up on your ability and be extra confident in being able to play the exciting sport of Ice Hockey properly. The NHL is also shown on major television channels so that you can watch and learn about how the professionals take to the ice. Unfortunately though, as cold as Cardiff can get in the winter months, it's never at sub-zero temperatures where ice appears on the paths and roads. So, if you're going to practice, be sure to do it at an ice rink. Also, be sure to keep your fingers clenched if you ever fall on the ice, you'll thank me later for this advice, I'm certain!