A placement year, often known as a sandwich year, provides students with the opportunity to spend 9-12 months working within their chosen industry, gaining valuable skills and experience which will enhance their CV.
It's an opportunity which should be taken advantage of, however, finding and applying for a placement can be challenging.
Research
Carrying out your research is important so you know exactly what sort of placement you're looking for, and what you ideally want to get out of it.
Having an understanding of what the placement year will contribute towards your degree is essential, what percentage will it make up of you overall grade and what is actually required of you during that year?
Tailoring your CV
We all have a generic CV which fits into our day-to-day life and is useful when it comes to applying for things such as part-time jobs. However, when applying for a placement year it needs to stand out amongst the crowd due to the competitive nature of the process.
Spend some time working on your CV as it's essentially what will sell you to an employer. Tailor it specifically to the role you're applying for and emphasise any experience and skills you have which would make you a perfect fit.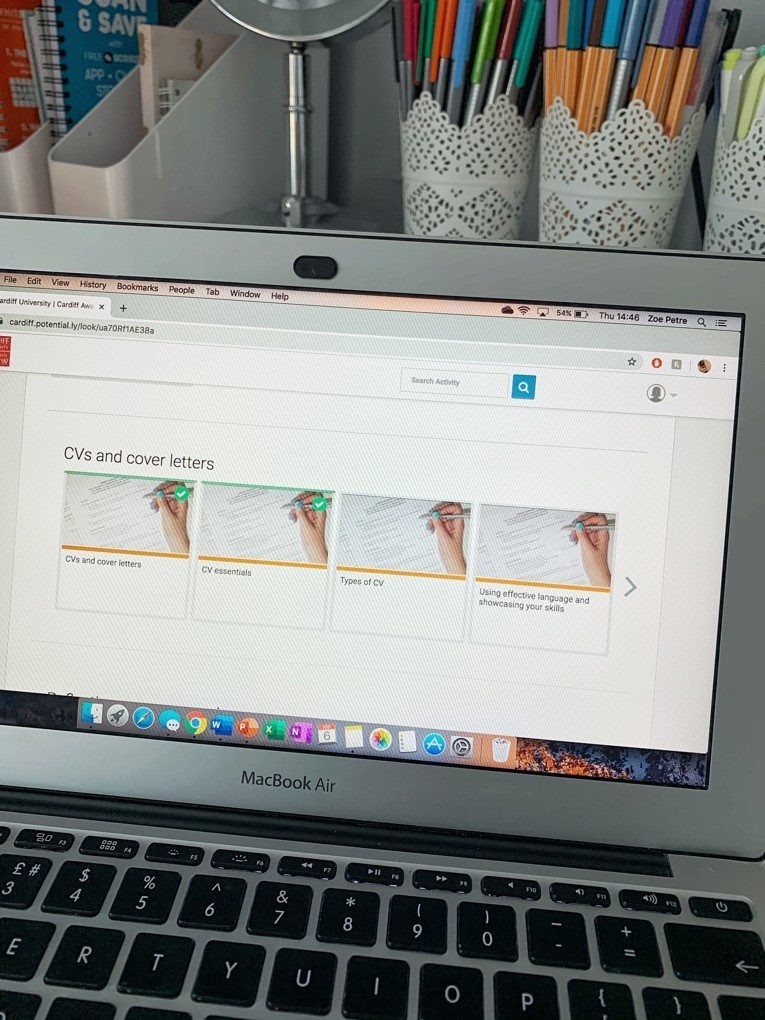 Your Career Journey account is a platform with multiple tools and sessions to enhance both your career planning and development. It's useful for tips on how to make both a presentable and professional CV. If you need any extra help or someone to review your CV before submitting it, get in contact with your school's careers advisor.
Direct Contact
This links back to research. The more research you do, the more potential placements you'll stumble across. Use key words relevant to what placement you're looking for to filter your search in Google. Check out people who are in the relevant industry on company websites, and university websites.
A lot of people won't be advertising that they're taking on students for a placement year, so it's worth getting in contact with them directly by emailing them to explain who you are and what you're looking for. Ensure you explain what a placement year is, and what is required of it.
LinkedIn
LinkedIn is a social media platform; basically the Facebook for professionals. It allows you to create an online portfolio similar to your CV, and connect with a range of people and companies you're interested in.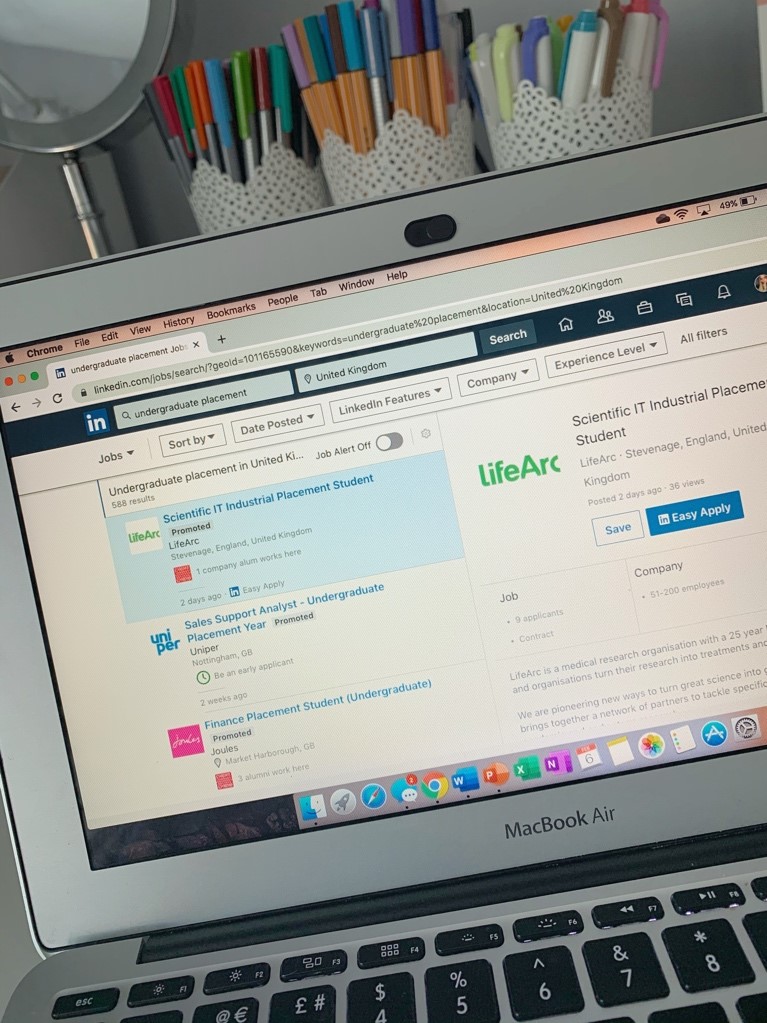 It features extensive job listings, and you can put in your profile that you're seeking a placement so potential employers can see you! A lot of companies list their placements on LinkedIn before advertising elsewhere, so it's worth creating an account as it can definitely heighten your opportunities for success.
Tutors
Your personal tutor is a great port of call, not only do they know people in the industry, but they may have had previous tutees who have done a placement year!
Emailing or speaking to your personal tutor and asking them for some advice may result in a list of potential contacts for you to get in touch with, and their advice in the application process is also extremely beneficial.
Take Your Time
Although there may be deadlines on processing your placement year application with your school, make sure to take your time and do not rush into anything. You need to make sure the placement is the right fit for you, and there are so many things to consider such as accommodation, funding and transport.
Weigh up the pros and cons of the placement, and whether it's going to be both feasible and enjoyable. You don't want to be spending a year of your degree doing something you ultimately aren't enjoying.
If you get the opportunity to do a placement year, take advantage of it and make the most of it!