So, you're a self-confessed country-bumpkin, the trees and seas of home are calling, and you don't know how to satisfy your need for nature. The adjustment can be hard, but you have the whole of Wales waiting for you to explore. You can get that nature fix you need without trekking home constantly, because honestly who wants to travel that much. Even if you are not from the country, or even the UK, this guide can help you to make the most out of your time in Wales and experience the beauty Wales has to offer.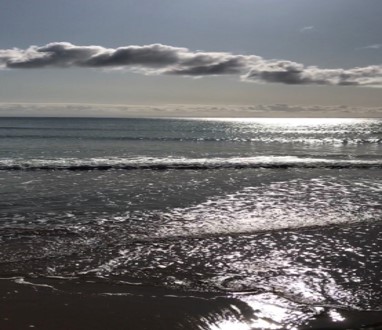 "When people are depressed or under high levels of stress, part of the brain malfunctions, and people experience a continuous loop of negative thoughts," says Dr. Strauss.
So let's destress and be one with nature again. No, I'm not telling you to go hug trees – although Bute park has some if you're keen. Here's how:
1. Join an Outdoors Society
There are so many to choose from and it means you can meet people with similar interests to you as well as getting your fix of nature!
Kayaking – They do weekend trips to different rivers and cater to all abilities! Whether you have never kayaked before or are experienced, this society is perfect. At the end of the year they do a crazy trip to the French Alpes.
Scuba Diving Society – They literally teach you how to dive, you will get a certificate and everything.
Snowsports – They cater to all abilities and all types, so whether you're a skier or snowboarder, like races or freestyle, or you simply want to learn this Soc is perfect for you. You also get the opportunity to take part in either the Christmas or Easter Ski trip.
Surf – They take you to the beach, catering to all levels and providing equipment. A great way to destress and meet new friends. They also do a crazy trip at the end of the year, last year they went to France.
Mountaineering – They go twice weekly to the climbing center and at weekends do outdoor trips. They also do abroad trips at the end of the year.
Hiking – They do trips to the tours and beaches and is a great opportunity to escape the concrete and see wales! They also do a big expedition at the end of the year.
Yoga – if these are not your cup of tea, Cardiff also does a yoga society which often does sessions in the Park
2. Give it a Go Sessions
There is a wide range of trips to choose from, what ever you fancy: a hike, a historical site or even shopping. The trips usually meet early in the morning outside the Student's Union where you will catch a coach to your destination. The prices vary depending on the trip. For more information visit: https://www.cardiffstudents.com/whatson/giveitago/
Have a look at this terms trips:
Budapest with the History Society- 24th – 28th February
Barcelona with Spanish and Italian Society – 25th – 28th February
Edinburgh – 27th – 31st March
St Fagans day trip – 26th January
Bath day trip – 1st February
Stonehenge & Salisbury day trip – 2nd February
Startford-upon-Avon – 8th February
Bicester Shopping Village – 9th February
Oxford day trip – 9th February
Windsor day trip – 15th February
Bristol day trip – 16th February
Leigh Woods & Clifton Suspension Bridge – 16th February
Past trips have included: Rhossili beach, The Three Cliffs beach and Amsterdam!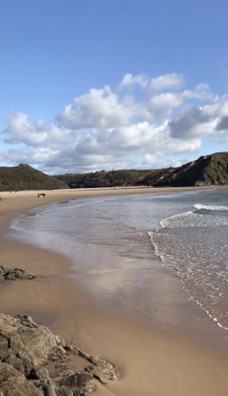 3. Public Transport
Cardiff boasts a very good public transport system, buses and trains galore. There are two train stations in the center of town and one in Cathays. You can catch the train or bus to the Brecon Beacons, If you take the direct train to Abergavenny, or the T4 or T6 bus. Cheap fares and fresh country air – what more could you ask for. Trawscymru also offers a free bus service to loads of places at the weekend! Barry Island is also a really good trip out of Cardiff and is very close, you could even visit the Gavin and Stacy house before stopping off at the beach.
4. The Parks
Bute Park and Roath are brilliant for close by rejuvenation and destresses. Roath has a lake and a 'pleasure garden' while Bute park is right next to Talybont and has a lovely river and even a secret garden café.
Hopefully you now have all the information you need at your fingertips to make the most out of your new life in Cardiff! No need to travel far to get your dose of countryside or spend loads. The wild beauty of Wales is waiting for you, all conveniently accessible from its capital city.