It's a question on every person going into first year's mind. You hear a variety of different things floating around about what exactly that first week of uni is about. I for one wasn't entirely clear on what is what before I started so I hope I can clarify a few things about it and some ways you can best prepare (FYI – it's not all about alcohol!)
Meeting new people
This was definitely my favourite thing about Fresher's week. I made a huge proportion of my friends during the first few days of uni – if not on the first night I arrived.
I was very nervous before beginning university, as I thought that I wouldn't meet friends like me or that I click with. I had absolutely nothing to worry about! You will find that everyone is so open to meeting people and chatting that you won't know where to turn. On the first few weeks I tended to a do a lot with my housemates and people I had met around my accommodation. These are usually the first friends you will make before you join societies, sports and properly start your course.
Fresher's fairs
Many different fairs are hosted at the student union (SU) in the first week of uni to introduce you to the immense amount of sports, societies and volunteering opportunities there are at Cardiff. I attend them every year now as it is always great to try something new (plus there are so many to choose from!)
Fresher's fairs consist of all of the university sports, societies and departments hosting stalls where you can go up and learn about what they have to offer. The best thing however, is the amount of freebies you can collect from businesses that come to give away stuff. Last year I won Dominos' top prize of a feed the flat meal for four which is probably my biggest achievement to be honest. Dominos also give out TONS of pizza over the 3-4 days they are at the SU, which makes it completely worth going!
Give it a go
The student union offers lots of opportunities to explore both Cardiff and the surrounding areas through its 'Give it a Go' programme. These are either free or very cheap trips organised by the university that includes trips to Ikea, trips to the beach, waterfalls and castles in nearby Welsh towns. This is perfect if you want to experience more of what Wales and your new home has to offer. You can find out more about these here.
Course introductions
I also met some of my friends on the very first introductory session of my course. During these sessions you get to meet your lecturers and find out all the relevant information about your degree. I remember being told how to get the best out of the course and ways to improve your chances of getting a first. They also outline the amount of hours you are required to work outside of contact hours. For me I am expected to do 40 hours of extra reading a week which may seem a lot but once deadlines start coming round, it doesn't work out to be much at all.
You usually have one or two sessions like this during your first week. One of them is to also meet your personal tutor who acts as your first point of contact for any problems you have, both academic and personal, until you graduate.
Going out
Yep you guessed it. Going out is a fairly big part of freshers week for a lot of people but of course as you can see, it isn't all about that. The student union puts on a variety of night time events over the course of the first two weeks. These include foam parties, laser tag and comedy nights (which are my fave). They tend to work out cheaper than if you brought a wristband for freshers club nights out in the city which I don't recommend doing. Not only is it unlikely that you will attend every event, but if your housemates/friends don't have them then it will all be a waste. It is better to wait until you arrive and have met people to start planning what you will attend.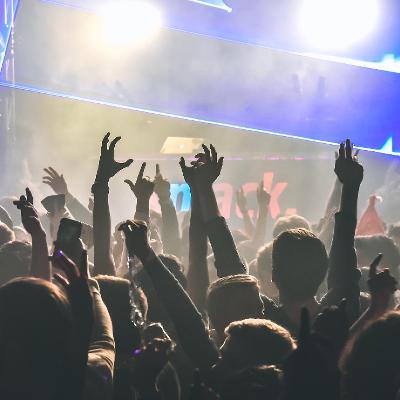 How to prepare
The best way I can suggest preparing for freshers weeks is to save money. I know lots of people blow their student loan in the first few weeks but it is important not to let the buzz of uni make you spend happy. Saving will definitely help alleviate any money stress so you know exactly what you have to spend on having fun!
I'd also just say go in with an open mind. Try not to say no to anything during freshers week which I know is hard but in the end the payoff may completely change your uni experience.
If you have any questions, you are more than welcome to leave a comment at the end of this post and I will be happy to get back to you.