Cardiff has a whole host of departments that offer fantastic opportunities for its students. The Cardiff Award is just one of these and is something that I only just signed up to in the last few months.
What is it?
Essentially, the Cardiff Award is an award that champions extra-curricular activity and experience outside of your studies and therefore recognises your achievements. It also focuses on the professional development of students and aims to make them 'career-ready' upon graduation. There are many skills to be gained through doing the award and it is a great bonus to put down on your CV to impress employers.
What does it involve?
Firstly, you are required to do a minimum of 70 hours of extra-circular activity in at least two different activities. Some of the ways I have made up these hours are through internships, work experience, volunteer work and being part of a society. It is pretty easy to clock up these hours and once you have done that the rest of the award is pretty straight forward!
You also have to complete a number of sessions on a dedicated online portal including uploading your CV, cover letter and reflecting upon your experiences.
You also have to complete five other employability sessions online or attend employability sessions through the university. These can be CV sessions or careers advice sessions in which you just need to have a form signed at the end to confirm you have completed this section of the award.
Finally you will need to do a recruitment activity such as a mock interview in person or online!
That is basically it and once all this is completed you will have a fantastic achievement to put down on your CV. Even better, the award will go on your Higher Education Achievement Record which employers can see. You will be given a digital certificate that can be printed out or put on your LinkedIn Profile.
At the end of the year an awards ceremony is also held which celebrates everyone that completed the award. Some students are even given special recognition awards for those who went above and beyond the required hours and provided detailed self-reflection on their portal.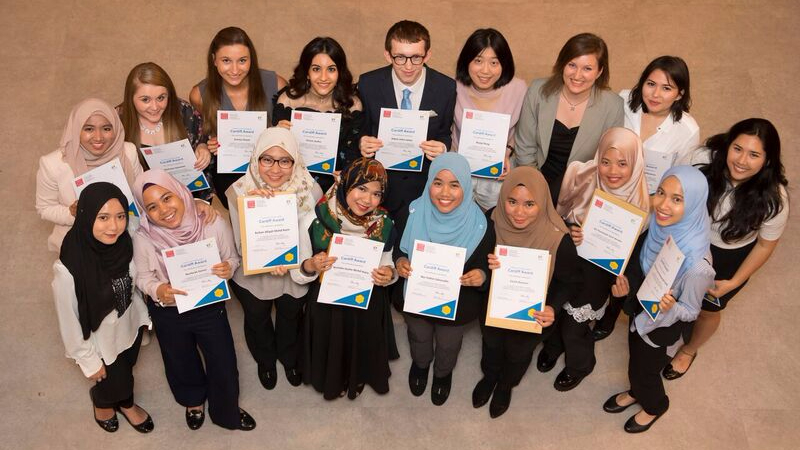 How to sign up?
The great thing about the Cardiff award is that it can be completed at any time during your years at uni. As long as it is completed before April 1st in the year of your graduation then you can do it! I signed up in the second semester of my second year which gave me over a year to do it.
To take part in the award all you have to do is email CardiffAward@Cardiff.ac.uk and they will do the rest with sorting out your profile on the portal.
If you have any questions feel free to leave a comment below and I will be sure to get back to you!