Christmas delights at Wales Student Market
22 November 2021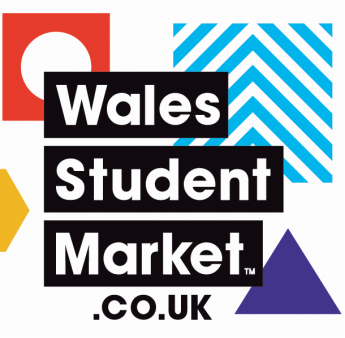 If you're looking for a gift this Christmas, why not try browsing the Wales Student Market? When Covid threatened Christmas in 2020, it put an end to the traditional student markets at Welsh universities. But the Wales Student Market, supported by Welsh Government, was able to offer an online space for students to sell their wares.
The platform continues to grow. It currently hosts over 150 student and alumni businesses and has received over 8,000 visitors since its launch.
Cardiff alumni Prateeksha Pathak (Critical and Cultural Theory 2019-) runs Kashmir Untold – a not-for-profit organisation that helps the people of Jammu and Kashmir by selling handicrafts and handlooms produced by artisan communities.
"The community has been struck badly by Covid and ongoing politics, leaving them stranded and in debt," says Prateeksha. "Our profits go towards welfare of the communities and recording the stories of those who had to vacate their homes forcefully.
"This Christmas, we bring to you handmade and hand-painted handicrafts from Kashmir. Each object took months of diligence and has been crafted with love – and with each order you get a personalised thank you note, a postcard and a discount voucher. It's a perfect way to light up some lives this Christmas!"
Cardiff Graduates and husband-wife duos, Fozan Ghalib (BScEcon 2016, MBA 2017) and MehJabeen Moghal (MPharm 2016) co-founded Bahaar Kitchen amidst a global pandemic. The company's SpiceKits are carefully hand made with the pre-measured finest quality spices in small batches to retain freshness, making each meal an exploration of aroma and flavours.
"As ardent foodies we are passionate about Pakistani cuisine, for its rich flavour, use of various spices, traditional methods of cooking, and unbelievable taste. We truly believe that cooking isn't a skill restricted to some and that everyone has an inner chef, it just needs to be reclaimed."
"We source the freshest spices, measure out perfect quantities and hand pack them into our recipe spicekits to transport your tastebuds to Pakistan – a unique experience that you can't get from a regular store-bought all-in-one spice mix," says Fozan and MehJabeen.
"They'd make great Christmas stocking filler gift and for sharing the joy of cooking meals this festive season."
The Market boasts a wide range of festive idea from students and graduates across Wales.
Bangor University alumni Olivia Aveyard runs Liv's Pet Portraits. An artist specialising in painting animals, Olivia produces portraits of pets from photos supplied by owners.
"My portraits make a unique gift for a loved one this Christmas, and they can also be a special way to remember your beloved pet," said Olivia, who offers a range of sizes and prices to suit including canvas and card paintings from £39 per portrait.
Ffion Williams,  University of South Wales, runs Ffion Wyn Artisan. An ambitious designer influenced by Welsh heritage and traditions, Ffion offers modern luxury clothing and other items combining elements of contemporary and traditional design.
"I am currently selling aprons, tea towels and fleece blankets in various colours based on the famous Welsh tapestry blanket pattern," says Ffion.
Led by Rifhat Qureshi (BSc 2019), from Cardiff University's Student Enterprise, the Wales Student Market was a product of the Big Ideas Wales youth entrepreneurship service in Wales, part of the European Regional Development Fund. It brings together 23 Further Education and Higher Education institutions throughout Wales.
Rifhat said: "We hope everyone can support students and alumni by sparing a moment to shop on the Wales Student Market this Christmas. The collaboration continues to develop with more exciting and impactful projects aimed at building the next generation of enterprising leaders."
Visit: https://walesstudentmarket.co.uk/