Positive response to new CPD modules
14 January 2021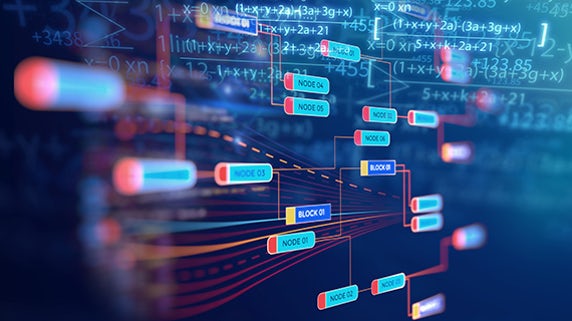 Public sector workers have praised the benefits of the CPD modules from the new MSc in Data Analytics for Government (MDataGov).
The MSc is provided through the strategic partnership between the Office for National Statistics (ONS) and Cardiff University. 
Designed to build data science capability across government, the degree equips civil servants with a key set of skills required from a modern government data analyst.
Cardiff University became the latest provider of the MDataGov in Autumn 2020, with more than 100 public sector workers each year and four other universities across the UK taking part.
In this first year, four core modules have been available to study on a standalone basis, giving the learner the flexibility to study at postgraduate level whilst also managing existing work and life commitments.
The programme consists of four core modules in Data Science Foundations, Statistics in Government, Survey Fundamentals and Statistical Programming. In addition, the MSc includes a range of optional modules including Time Series and Forecasting, Applied Machine Learning, Distributed and Cloud Computing and Data Visualisation, among others.
Clare Sinclair, Head of the Continuing Professional Development (CPD) Unit at Cardiff University said 'I'm delighted that we have a cohort of 10 CPD students in this first year of offering individual modules from the MSc.  Enabling this flexible access to high quality educational experiences is needed now more than ever at this time of rapid change and new challenges.  I hope that many choose to continue their learning journey at Cardiff and perhaps go on to achieve a postgraduate qualification in the future.'
Angela Watkins, a Senior Statistical Officer for Welsh Government, who is currently enrolled in 4 modules said "I'm hoping to move sideways into data science and these modules have allowed me to gain the skills necessary whilst continuing to work. As I develop further, I will be able to apply these new skills in my current role, providing an immediate opportunity to integrate formal learning with on-the-job development. "
Giovanni Sgaravatti, an Assistant Economist for the Office of National Statistics who is enrolled in 2 modules said "Much of my current data analysis skill set is self-taught or has been developed on-the-job. I am greatly benefitting from structured teaching by academic experts, who provide me with robust foundations in data science knowledge. The courses introduce core data science concepts, as well as Python programming language and best coding practices. These skills will improve the robustness and efficiency of my work at ONS and greatly improve the quality of my outputs. They are also incredibly flexible and would provide benefit throughout all areas of the office."
The MSc forms part of the new Cardiff University Data Science Academy (DSA), established in October 2019 to support the education of the next generation of experts in the fields of Data Science, Artificial Intelligence and Cybersecurity.
The DSA is run by Cardiff University's School of Computer Science and Informatics, in partnership with the School of Mathematics, and is based on the University's National Software Academy model, where students are given real-world experience by working on team-based, client-facing projects.
Professor Sir Ian Diamond, the UK's National Statistician, speaking recently about the long running partnership between ONS and Cardiff University  said 'Cardiff University's Data Science Academy has been set up to educate the next generation of experts in the field. Data scientists, mathematicians and computer specialists will work together on real world projects and data, increasing their employability and giving them valuable 'real world' experience with outside organisations.
'The Masters in Data Analytics for Government equips students with cutting-edge, in-demand skills for extracting and handling 'big data', which in turn can help businesses and government organisations make better decisions.'