SPARKing innovation
15 October 2020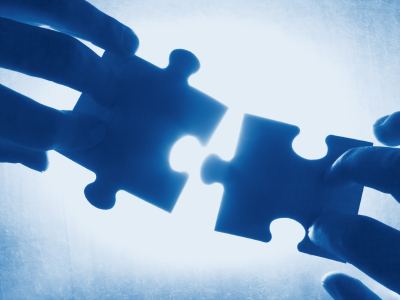 COVID-19 and Brexit pose huge societal questions. Social science research can be the bridge that helps businesses prepare to address these global challenges. A webinar this month will hear how SPARK – a collective of 11 world-leading social science research groups – works with organisations to create value through its unique membership model.
Building a Social Science Research Park: a value-based approach to working with external organisations" is part of Aspect's Annual Event 2020 – a series of online talks exploring how to build prosperity and well-being through social science innovation.
Aspect (A Social sciences Platform for Entrepreneurship, Commercialisation and Transformation) is a network for organisations looking to make the most of commercial and business opportunities from social sciences research.
Professor Chris Taylor, Academic Director of the Cardiff University Social Science Research Park (SPARK) will join Dave Braines, CTO of Emerging Technology, IBM Research UK and Dr Andrew Lahy, LMS Solutions Design Director at DSV Panalpina to discuss how SPARK creates value for external organisations across all sectors.
Professor Taylor said: "Cardiff University is creating a social science research park (SPARK) housed in a new purpose-built 12,000sqm building at the heart of its Innovation campus. A hub for social science and collaboration, it will be where our leading social science interdisciplinary research centres co-locate with University business engagement and commercial development staff plus external organisations.
"In this session, we'll share our approach to creating value for external organisations across all sectors, through a SPARK membership model where external partners will be invited to make a value-based contribution in return for greater benefits from their membership."
Dr Lahy, who is also a Director at the PARC Institute for Manufacturing, Logistics and Inventory, Cardiff University, said: "I'll be explaining how DSV-Panalpina has worked with Cardiff University since 2013, identifying and preparing businesses for future manufacturing and supply chain changes. The partnership between DSV-Panalpina and Cardiff University has evolved into an award-winning PARC Institute, which brings together students, industry professionals and researchers to tackle bigger economic, societal and environmental questions related to Manufacturing, Logistics and Inventory.
"The next decade is expected to witness major changes to these three areas and to wider global supply chains, as companies move from longer, elongated linear supply chains, to shorter, distributed circular models. This transition provides an exciting area of research for social scientists who seek to understand the impact this will have on economies, society and the environment. The PARC Institute's new RemakerSpace centre, set to open early in 2021, will seek to support and promote remanufacturing and the transition to the circular economy."
Dave Braines said: "It's a very exciting time for SPARK. During the webinar, I will draw from extensive practical experiences already gained by working in close collaboration with computer scientists, social scientists and subject matter experts from Cardiff University through the Crime and Security Research Institute (CSRI) over recent years. I'll outline how I expect these collaborative activities, and their impact, to become even better in the future through the SPARK initiative and the additional support and opportunities that will be provided."
SPARK will move to the bespoke Cardiff Innovation Campus in 2021. To find out more, join the webinar next Tuesday (October 20) from 11am to noon. To register for the event, please click here.
For further information on working with SPARK, visit www.cardiff.ac.uk/spark or email spark@cardiff.ac.uk