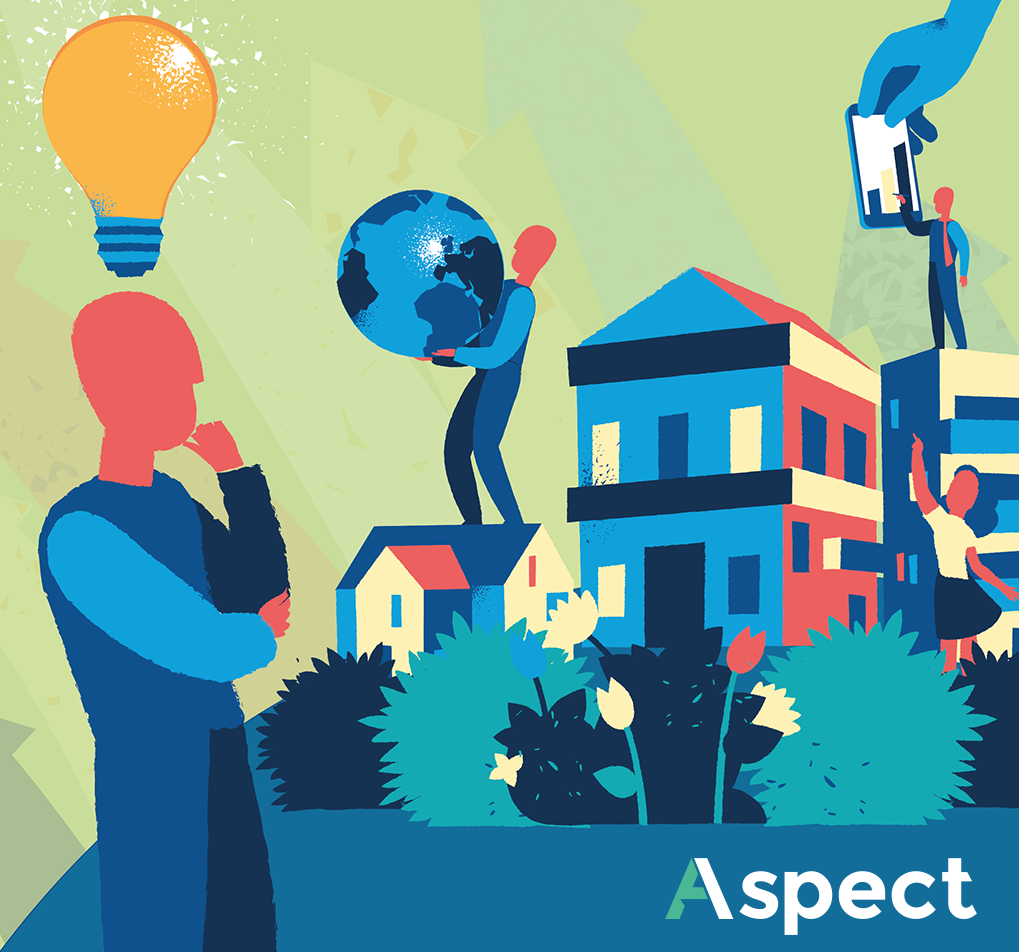 A project which helps academics launch social enterprise start-ups or businesses is celebrating SUCCESS.
Cardiff is one of 10 universities delivering the programme – a first-of-its-kind opportunity to help social scientists with innovative research ideas to get the training, support and funding to transform them into solutions for pressing social challenges.
The programme was open to applications from social sciences researchers across the Aspect network, consisting of universities including Glasgow, Manchester, LSE, Oxford, Sheffield, and Sussex.
Founded in 2018, ASPECT is a network for organisations looking to make the most of commercial and business opportunities from social sciences research. While the commercialisation pipeline for STEM research is well established, the benefits and profile of research commercialisation within the social sciences are less well known.
Cardiff University received numerous applications to join SUCCESS. Dr Hossein Jahanshahloo (Cardiff University Business School) secured a place on the programme which consists of an initial three-day bootcamp with ongoing support to develop the business idea.
Dr Jahanshahloo, Lecturer in accounting and finance, submitted his structured Bitcoin database platform for the Success Programme.
The database can be utilised in academic, business, and regulatory applications, aiding future research, influencing financial firms' strategies, and developing future regulatory frameworks.
Dr Jahanshahloo said: The bootcamp has been a great experience and I have learnt a lot in terms of commercialisation and market research for my product. It has allowed me to network with likeminded social scientists in other institutions and I am looking forward to pitching the finished product in November".
Sophie Jones, from Cardiff University Research and Innovation Commercial Development team, supported Hossein from the inception of the project and throughout the Aspect programme in developing his database.
Sophie said: "It has been great working with Hossein  on this exciting, new project as part of the #SUCCESSprogramme funded by ASPECT. Not only has it allowed Hossein and I to gain a further insight into innovative and marketable research ideas, but we have also received personal and high quality support and funding to transform the idea into a business or social enterprise.
"It has allowed me to gain confidence within my role at Cardiff University and it will enable me to continue to support Hossein on this exciting journey to (hopefully) commercialise his unique social science research idea."
In November, Dr Jahanshahloo will join other shortlisted SUCCESS participants to pitch their projects to investors for a chance to win £50,000 prize money to turn their dream into reality.