Cardiff Innoversity – helping students build tomorrow's businesses
24 February 2020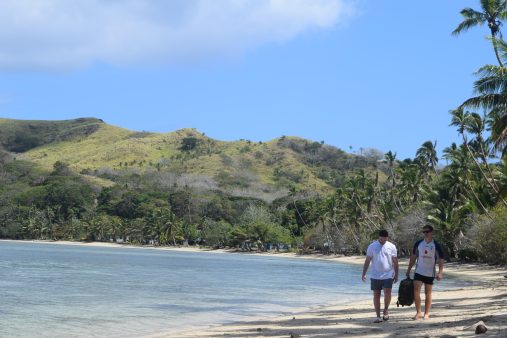 Innovation is founded on trust over time. Tomorrow's entrepreneurs are today's students. By working with Cardiff University Student Enterprise, undergraduates can develop start-up ideas and social enterprises (like the one above) that can bring social prosperity to Wales. Here, Rhys Pearce-Palmer, Enterprise Manager, looks at some recent successes.
"When it comes to student start-ups, we have an outstanding track record at Cardiff University. Since 2016, 127 students have brought their ideas to life and registered a business.
That's because we're doing more to support students by offering a full support eco-system to help ideas flourish.
Coaching and mentoring is a big part of what we do. Students need to understand how businesses work. Start small, dream big. We offer a three-step journey to take students from having an idea to launching a venture. Finishing each step gives students access to more business support: cash, competitions and workspace.
The journey is a mix of digital and face-to-face support. Students can keep growing their ideas out-of-hours, away from campus on holiday or on placement.
A typical project begins with an Introductory Start-up Meeting. This is a chance to meet a member of the team, to hear about the support available and how to get started. In Autumn Semester 2019, 88 students attended introductory meetings compared to 45 in 2018 – an increase of 95%.
Successes over the past five years include CAUKIN Studio, a social enterprise working on design and construction builds in communities across the world to tackle social, environmental and economic problems.
Then there's Bula Batiki Coconut Oil which produces coconut oil and provides sustainable income to the island community of Batiki, Fiji (main image). And Route Konnect , which develops Internet of Things (IoT) sensor networks to help build the road infrastructure of the future.
We can only do this through help from our supporters. From 2019 to 2021 the Enterprise & Start-up Team in Careers & Employability are leading a number of student and staff activities funded by Big Ideas Wales within Welsh Government. Funding is provided to develop and nurture self-sufficient entrepreneurial people who will contribute positively to economic and social success.
The funding from Big Ideas Wales helped to expand our YMLAEN scheme, which gives student entrepreneurs access to work in professional co-working communities, with a dedicated mentor and financial stipend to enable a scheme accessible to all. See YouTube.
Additionally, we launched a new ideas competition called SYNIAD, which was created to help student innovators grow their ideas and confidence by developing ideas that disrupt the ordinary. The competition sponsored by Santander Universities awards prizes across four themes: food and diet, material consumption, transport and mobility and heating and cooling. Callum Hughes a final year BSc Computer Science with Security and Forensics student won big with his ideas for a smart fridge inventory to reduce food waste.
In our 2019 Impact Review we supported the start-up and growth of 34 registered companies, primarily based in Cardiff and South Wales.
Read the full report:
Enterprise Impact Report 2019 ENGLISH (link)
Enterprise Impact Report 2019 WELSH (link)
The delivery of sbarc – which we expect to be topped out in April – and its innovation spaces, offices, labs and shared spaces will offer graduates room to create, experiment and grow their enterprises in the decades ahead.
sbarc will act as the home of the Social Science Research Park, which will co-locate researchers with key stakeholders to support and develop effective solutions to societal challenges. Researchers will work with others to increase the impact and value of their research to society and improve public engagement with science.
More than 97 per cent of all IP generated by all Higher Education establishments in Wales comes from Cardiff University. That's why we're proud of our achievements this year and look forward to helping our community of students and graduates bring their ideas to life."
For more information about student start-ups, contact Rhys Pearce-Palmer, Enterprise Manager, PearceR5@cardiff.ac.uk