Transforming Children's Lives: in Zambia
28 June 2017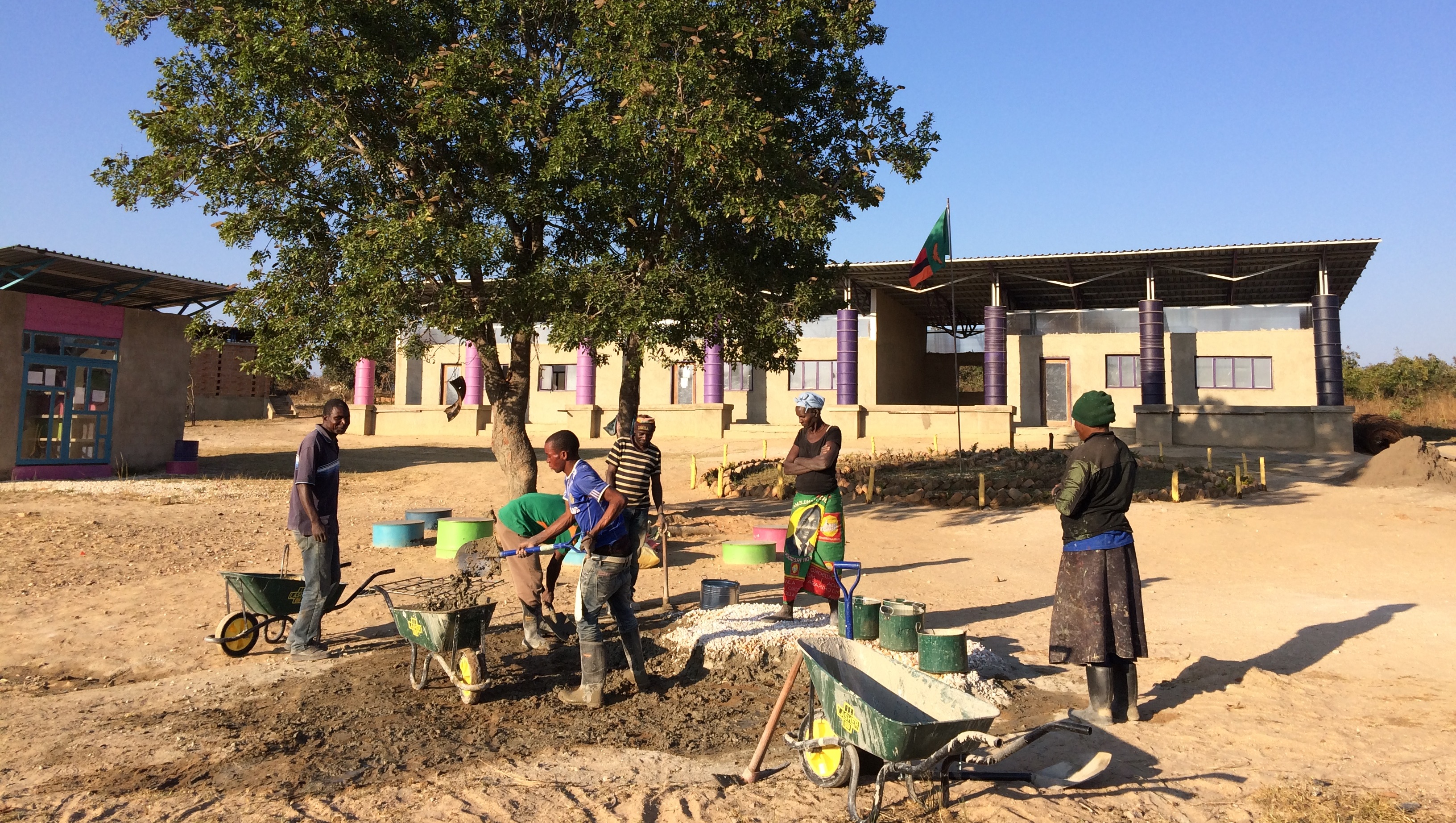 Blog Post Author: Professor Judith Hall
Making a difference, its said such a lot. Our own lives are short and we have limited opportunities to do that 'making a difference' thing. We have our own struggles for our own families, but truly in Western Europe, we are better off than most any other place in the world. To make a difference, to help a child to a better life, we can assist our friends and partners in Africa.  That's what Mothers of Africa does, that's what our relationship with University of Namibia does, the Phoenix Project.
And so, our small charity Mothers of Africa is building the final stage of a combined school in rural Zambia.  Already, through first phase, we have 360 children, receiving schooling, after this Summer the number will be 540.  Children with enough schooling to pull themselves out of poverty, take control of their own health, their own future.
This build is supported by Global Opportunities in Cardiff University, our fundraisers in Wales, Monaco and France, the White Feather Foundation, Salus Foundation and many many kind, very real people who just care.  You know who you are.  I feel perpetually honoured by our dinners, our dance events, our cake sales! Contributions with big effects.  So, can you make a small donation to one of our Cardiff University Global Opportunities student fundraisers. Sam is an Architecture Student going to build our school with local Zambian workers, a lifetime experience for him.  Please give £5 or whatever you can https://www.justgiving.com/fundraising/samuel-j-jones
And for the future? For Mothers of Africa? Well we're looking at a possible school project in Northern Namibia, this has come about through my Phoenix Project connection.  Joining things up perhaps, I'm just doing the scoping at the moment, but there are schools in Namibia with children we can really help.  Why not go to our just giving site and make a small donation.  Small monies, well spent, can make a difference.
Judith Hall
Founder, CEO and Trustee of Mothers of Africa