The Anaesthesia Story for Phoenix Project
23 November 2015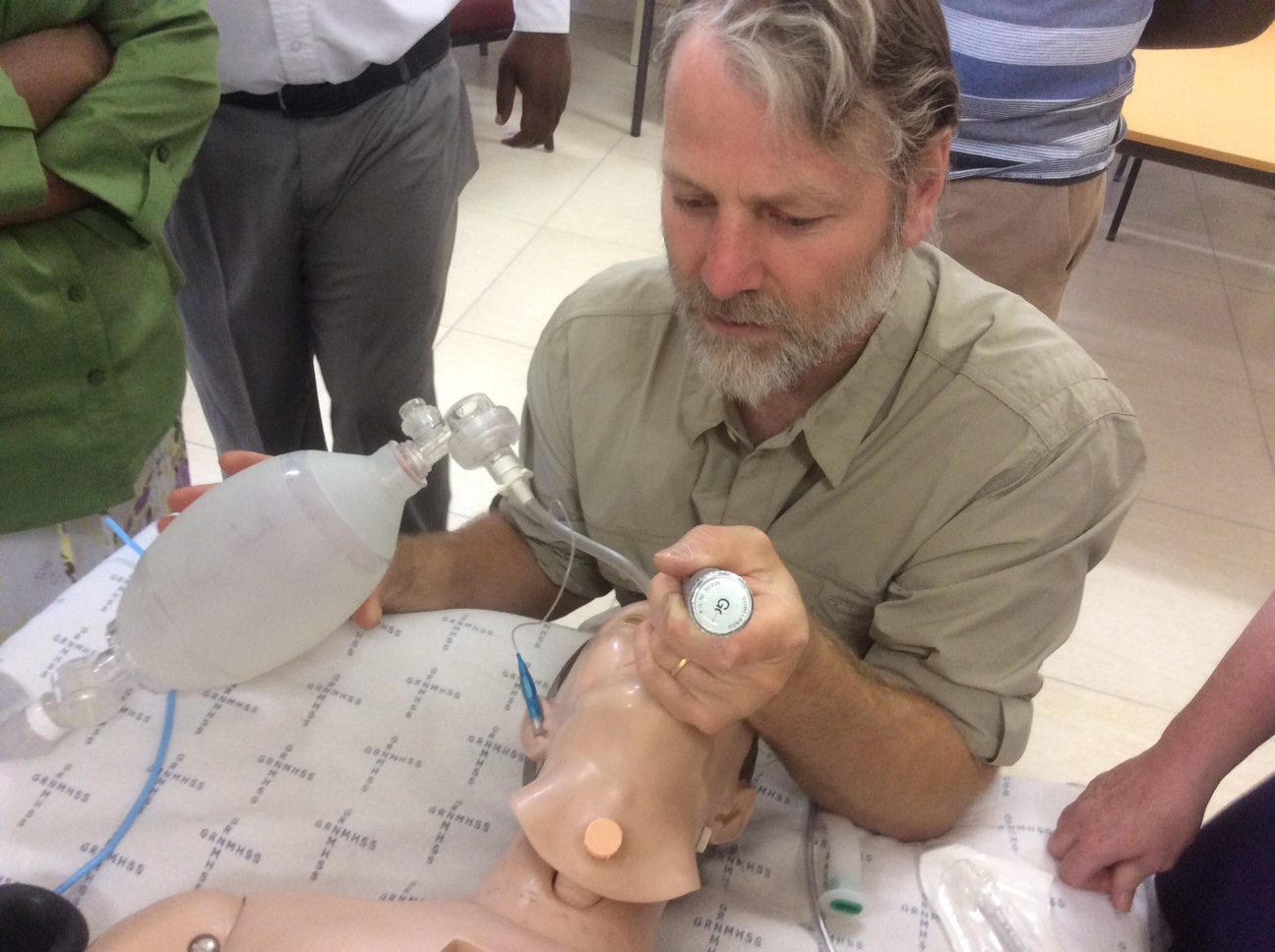 Blog Post Authors: Dr Chris Terblanche
The third Anaesthesia crash course took place at Oshakati hospital in northern Namibia in October/November 2015. A total of 22 Namibian doctors attended the course.
The faculty of Welsh Anaesthetists was made to feel very welcome by the medical superintendent Dr Augustinus and one of the hospital Anaesthetists Dr Polushky. We were introduced to senior personnel from the hospital and given a tour of the theatres and intensive care unit. Dr Augustinus' secretary was an invaluable asset who provided all our printing and photocopying needs.
The course consisted of lectures and small group discussions in the first week, supplemented by more practical in-theatre sessions and manikin based scenarios during the second week. We were impressed by the venue (air conditioned) and the catering staff went out of their way to look after us.
We are hoping to follow this with an airway management course in January/February 2016.
We would like to thank Professor Nyarango, Dr Sheehama and Saara Kamati from UNAM for their hard work behind the scenes, and the drivers who provided us with transport. We were also supported by Jennifer Lloyd, Nicola Pulman and Kevin Leonard from Cardiff University.
Anaesthetists who travelled from Wales were Drs Christine Range, Najia Hasan, Brian Jenkins, Cristina Diaz-Navarro (who worked in Windhoek), Professor Judith Hall and myself, Dr Chris Terblanche. This is a Cardiff University Phoenix Project engagement project supported by the NHS in Wales, the Tropical Health and Education Trust and the Association of Anaesthetists of Great Britain and Ireland.
[image_grid images="3599,3600,3601,3602,3603,3604,3605,3606,3607,3608,3609,3610,3611,3612″]