Sustainable Education for the Next Generation: Mothers of Africa School Build Zambia
16 July 2016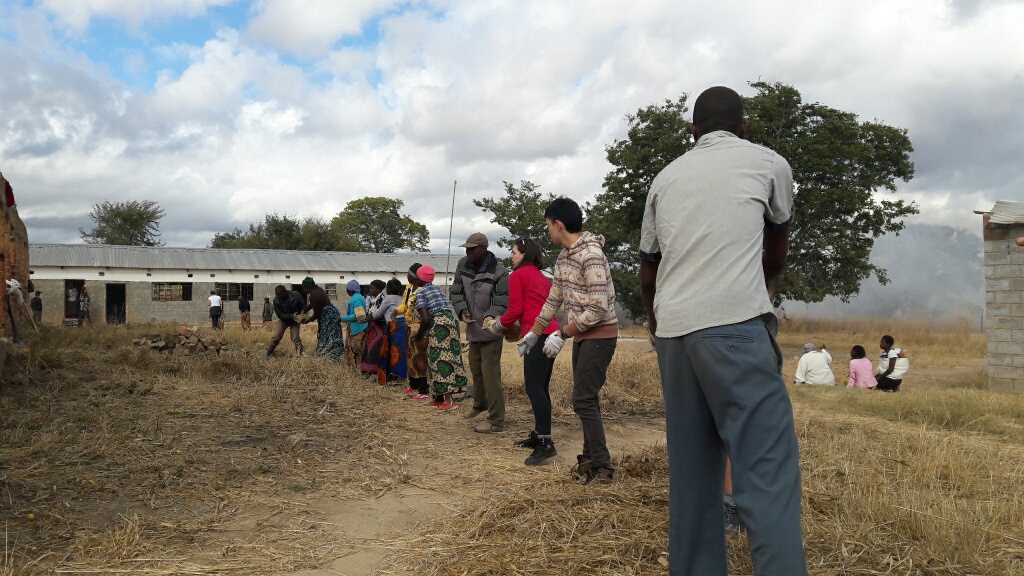 Blog Post Author: Professor Judith Hall
Education will enable the girls of tomorrow it take control of their own lives and their own health.  It's really the only sustainable way forward.  So Mothers of Africa is rebuilding a dilapidated, non-functioning, unfinished school for girls (and boys too) in Shiyala, Zambia.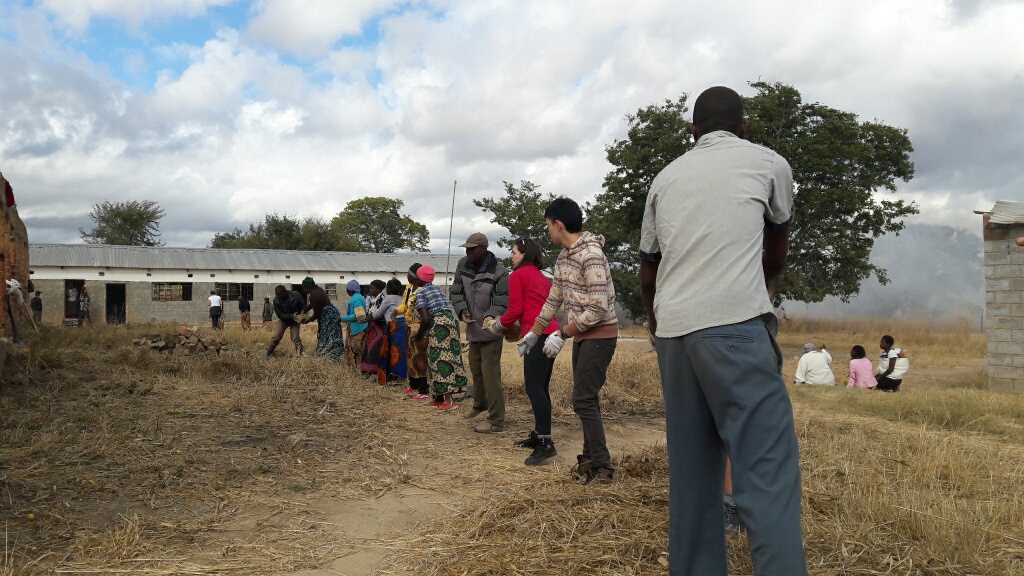 When the community school is finished in September, the agreement with the District Education Board, is that they will then supply qualified teachers.  The children of the village will then have sustainable, meaningful education. The school is for 300 children, and we are also building teachers' houses and toilets.
We've sunk a borehole for water for the build, and from that the village also gets a source of clean water.   The build started on schedule on 11th July, designed and managed by the fantastic Orkid Studio (we couldn't have done better).  The foundations are being dug ready for the walls to go up.  The workforce are volunteers from Cardiff University's Global Opportunities, other very valuable volunteers and of course, the villagers themselves.  The villages are paid:  giving an important injection of cash into their local economy. Photos at https://www.flickr.com/photos/gozambia
All achieved with the help of our loyal Mothers of Africa Fundraisers (in Wales, the UK, Monaco and France), the Salus Charity Foundation, Global Opportunities of Cardiff University http://www.cardiff.ac.uk/global-opportunity and some private funders.  A big thank you to Zambian collaborator Dr Job Mwanza for his support (he normally collaborates with us in the hospital).
Follow us on twitter, (@judithhall99 or @mothersofafrica) or Facebook: Mothers of Africa.  I'll keep you updated, but wish us luck.  Together we can make a future for these children.
Professor Judith Hall