Skills lab training for Namibian Medical Students
14 April 2015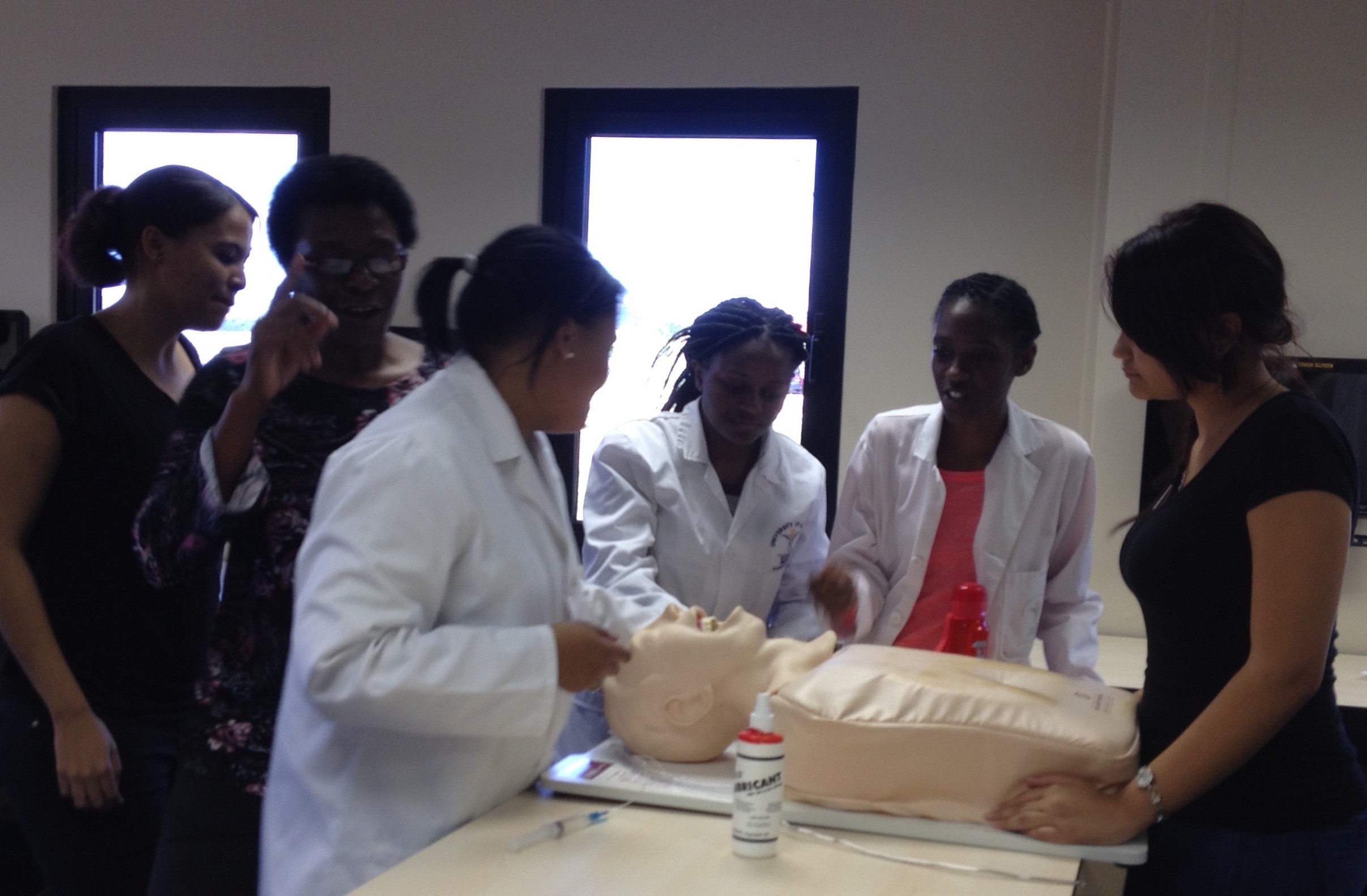 What am I doing here in Namibia?  Anaesthetic education in the School of Medicine has been lacking and the students cann't progress unless they have had some training and their exam.
More importantly of course, unlike British Medical Students, they have to get out into their country and give anaesthesia pretty much straight after qualification.  A very good reason for being here and helping them with this.
We've done basic relevant stuff, but still worthy of their degree course and today we got into the skills lab:  everyone seemed to enjoy it.​
I'm pleased to say that Namibian Anaesthetist Dr Rob Reid will be joining in delivering this teaching in the near future.
Enjoy the photographs below.
Professor Judith Hall