Munandi Art Studio and the Harvesting workshop in Shiyala, Zambia
13 May 2015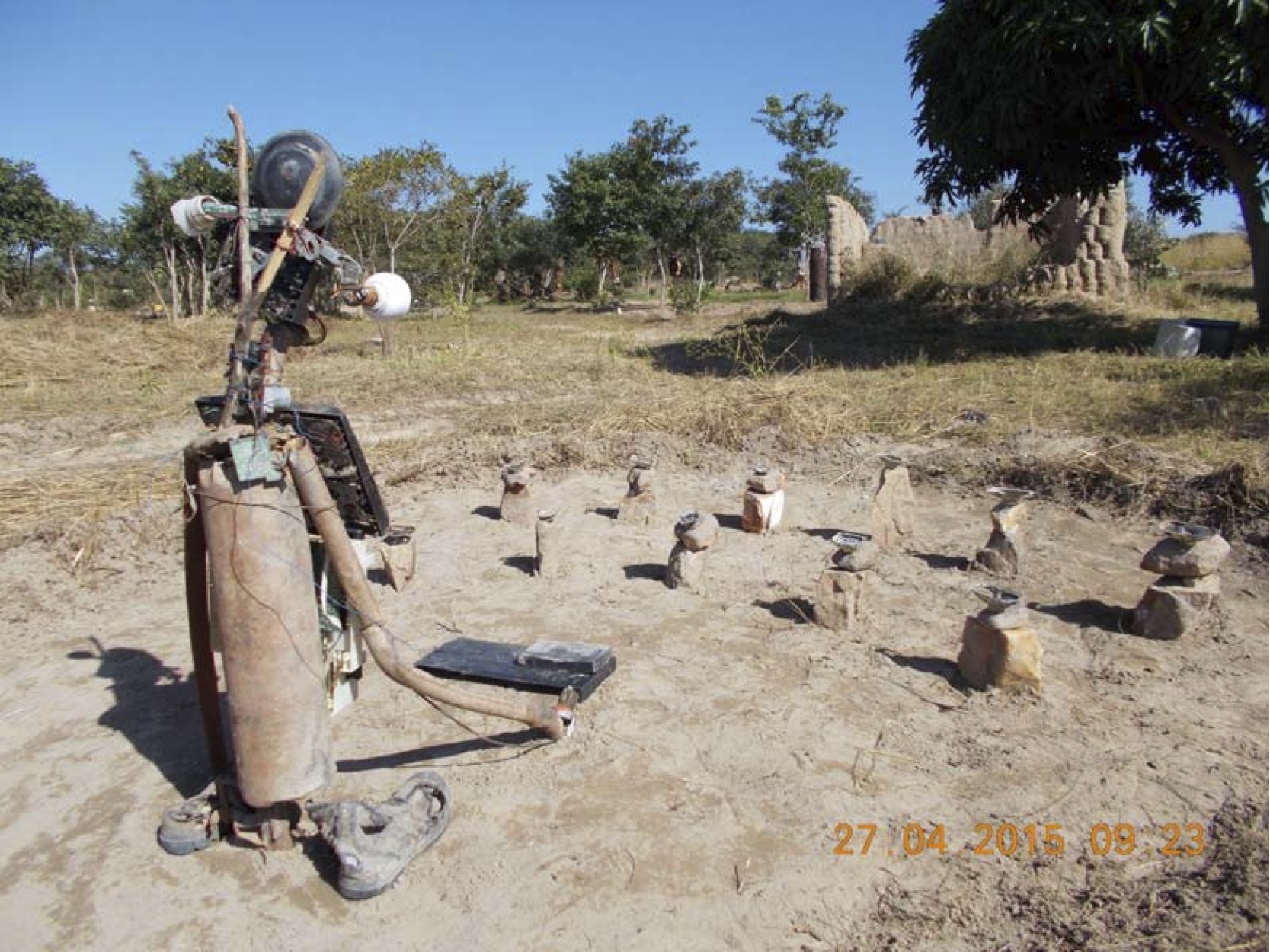 Blog Post Author: Kalinosi C. Mutale
Established in 2004, Munandi Art Studio is a member of the R-A-I-N Artists Initiative in The Netherlands, and an affiliate to Visual Art Council of Zambia and a seta light studio for Art Academy Without Walls.  The idea of establishing the studio came as result of my completion of two years' residency at Rijksacademie van Beeldend Kusten, and the experience I gained there. I wanted to create a new independent platform for Zambian artists. Here, artists from different backgrounds and cultures can come together in residence to experiment and share ideas and experiences .
In Zambia artists are stuck with a 14th century type of art, using brush and paint on canvas or chisel on wood or stone and we need to move forward. The development of all societies lies partly in the hands of artists as scientists who come up with new ideas and new things, which, at the end of the day become useful and helpful to their communities. Munandi Art Studio offers residency to upcoming artists, working independently as contemporary artists. Artists looking for new ideas and new ways of creating art, can come and develop.
We moved Munandi Art Studio permanently to Ndeke Village, (Shiyala) in 2006.  It is run by Kalinosi C Mutale , Chama Kabumbu and Joseph Chinunga Shakulipa.  In collaboration we have acquired two hectares of land where we are building chalets and studios.  Artists can work, experiment and develop their ideas in a quiet environment. Art facilities in Zambia are confined to urban areas, with rural areas completely ignored. Munandi Art Studio is different, it  has brought art facilities into a rural community to help motivate local artists.
At Munandi Art Studio we give a one-month residencies to artists from both city and village. During the residency we organise a two weeks workshop, so that the artists can develop ideas together. It is an annual activity held in April, it is called The Harvesting Workshop.
Our main objective is to create a culture of realising ideas together, by changing the mind set of people in our communities, moving them away from a culture of selfishness and working in isolation.  A culture of developing ideas together can bring sustainable community development. We are using art as a  spark for that idea. A society's development lies in the hands of artists: we come up with new ideas and new ways of doing things.
Fifteen participants where invited to the workshop, 7 accepted.  It was self sponsored, though people came on board to ensure it happened.  We received donations of art materials and money for refreshments from Sue Hunt and Judith Hall. The Insaka Artists Trust lent us camping tents and mattresses .  The Director of the National Art Council together with Mulenga Chafilwa came for the opening, providing great motivation for the artists. In addition, the Headwoman and village committee attended the opening.  The workshop was a great success and I would like to share with you some photos of the event.