Mothers Of Africa Monaco – First event
22 April 2015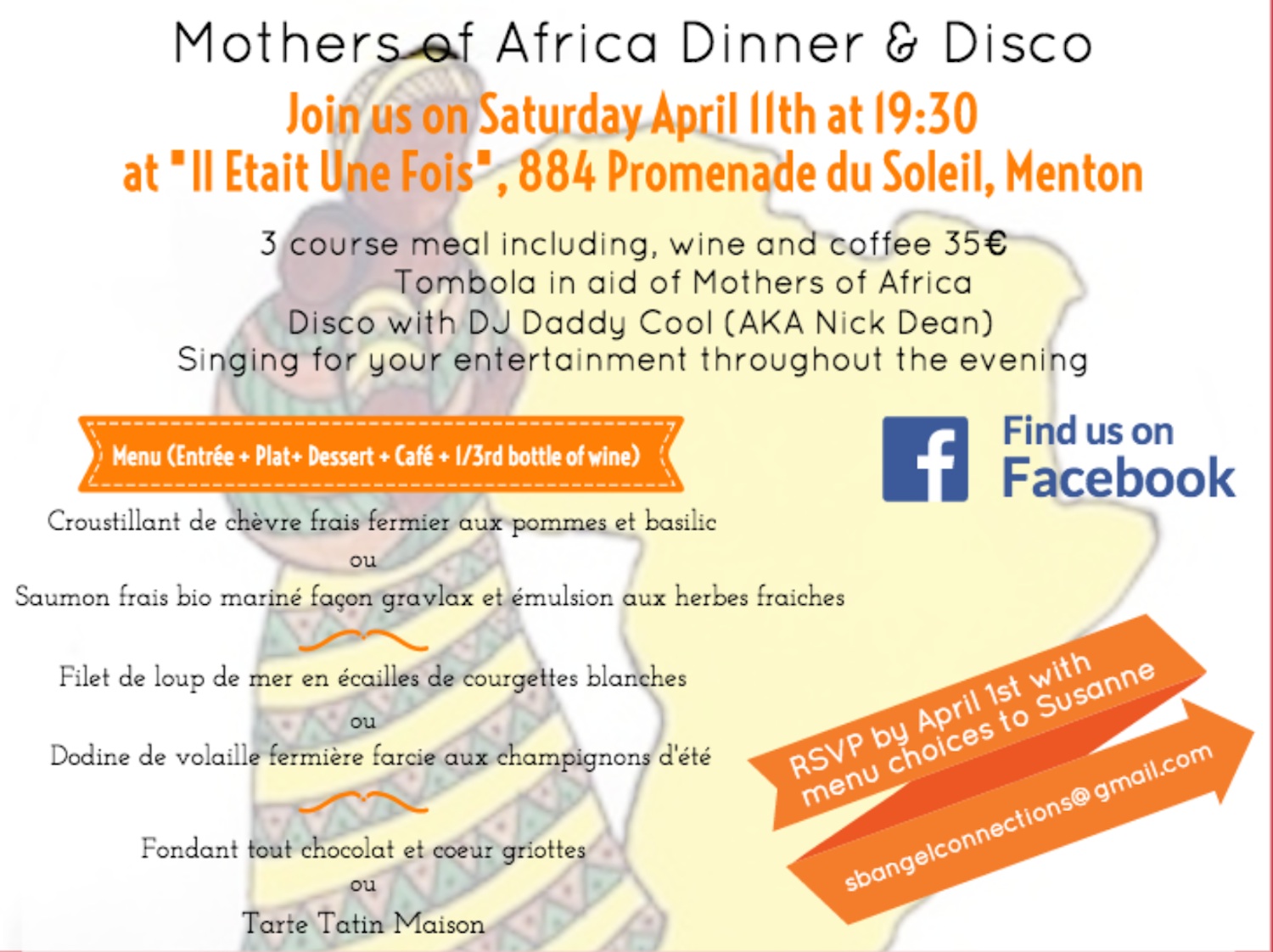 Mothers of Africa Monaco hosted our first event, a dinner-disco on Saturday  11th April.
There was a fabulous crowd – 54 people booked – we enjoyed a lovely meal at 'Il Etait une Fois' in Menton, France, and were entertained by some very talented singers and musicians throughout the evening.  Thanks to Collette-Marx Nielsen, Debbie Osorio, Tranky Osorio, Judith Evans,  Adrian Shaw,  Phil Baddeley, Nicole Proetta and Pauline Minnis for our duet and to Nick Dean (aka DJ Daddy Cool) for the disco. Janice gave a short presentation about the Mothers of Africa Charity and we raised 436€ from the sale of tombola tickets and a Mojito bar!!
Our guests won some lovely prizes, some of which were kindly donated and also some wonderful handmade decorations and jewelry from Zambia. The sarongs / tablecloths were sewn from the Zambian material by Jill Lathulliare were a big success! The whole evening was lots of fun to organize and a good time was had by all.
When is our next event?     Watch this space …
Susanne Batstone
Ambassador,  Mothers of Africa, Monaco