If There Isn't A Bridge, Find A Canoe
15 May 2017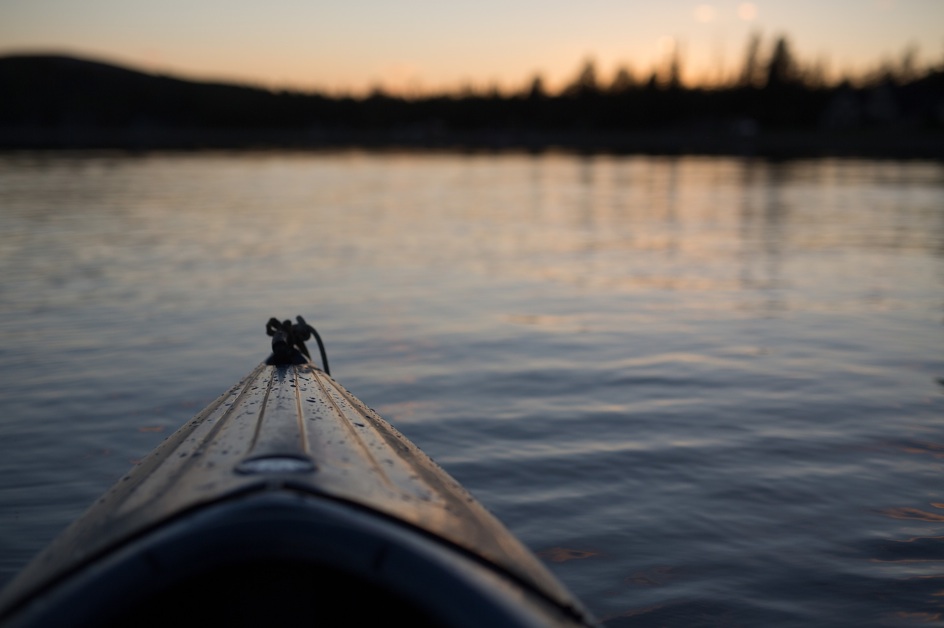 Blog Post Author: Mr Adam Cairns
Why Widening Experience Opens A Door To Possibility
Last autumn I was invited to visit Namibia by colleague and friend Professor Judith Hall. Judith is the driving force behind a number of development efforts directed at sub-Saharan Africa and leads Cardiff University's relationship with the University of Namibia.
During my visit I had the pleasure to lunch with Professor Kenneth Matengu. Kenneth, who aside from having possibly the most infectious laugh I've ever heard, is also a thoughtful and generous host. In conversation we covered quite a bit of ground, including the dramatic contrast between his early life and my own.
The title of this post is something Kenneth said on a recent visit to the UK. Sadly I wasn't there to meet him but when I read what he said it immediately resonated with me.
I currently live and work in Qatar, and one of the great enjoyments of life here is the significant diversity of backgrounds and histories of the people who work here. If you're sipping a latte in Starbucks, the people chatting in Spanish on the table next to you are just as likely to be from Argentina as they are from Spain.
I've also met many people who've escaped the tragedy of the current Syrian situation or who are part of a diaspora from earlier conflicts from around the world.
One of my closest colleagues a doctor, recently shared some stories – over an Arabic coffee – of his earlier life in a country geographically not far from where we are sitting, but which might as well be on the other side of the Moon.
He's unable to return and one of his great consolations is that his family are all now safely outside the reach of the gunmen and bombers who terrorise his home town. He's a great raconteur and has a warmth and a humour which belies the sad history he and his countrymen have suffered.
He recalls sending his children to school in the morning, flanked by guards wielding AK-47s and chaining the door to his house shut at close of day. A close friend was snatched and held to ransom.
These are experiences which inevitably leave their mark.
It's such a privilege to meet and learn from people with such dramatically different lives than my own. The great richness of experience I'm encountering is a huge antidote to complacency.
On the face of it there is little to link the doctor's story and Kenneth's. Namibia is a peaceful country and with it's many challenges remains very unlike the world my colleague talks about.
Yet there are ways in which they both teach some similar lessons.
Making Do With What We Have
The first of these is at the core of what I think Kenneth means when he says "If there isn't a bridge, build a canoe."
This is a man talking about the challenges of the developing world. Unlike our experiences in the West, people in much of Namibia are unable to rely on some of the certainties we expect to be served up to us. Clean water. Healthcare. Paid employment.
In such an environment, people have to make do with what they have. The great power behind Kenneth's words is that people without access to the expected solutions still have to find a way. They must rely on their ingenuity and must quickly learn to be persistent.
This is a mindset that innovators anywhere might want to encourage. Who knows what marvels of invention and lateral thought could occur if we impose upon ourselves such severe constraints on what is possible?
With Adversity, Adaptation Will Surely Follow
My colleague the doctor also learnt that with adversity, adaptation will surely follow. Despite the huge pressures of safely negotiating one more day, the children were educated and the family learnt how to build a life together.
The Importance Of Perspective
Many of us would lay claim to the burden that stress at work imposes on us. Then there's the daily commute with it's myriad of micro-irritations. Life can occasionally close in on us, sometimes in unexpected ways.
That's where Kenneth and the doctor have some advantages. It's not that they don't also experience these daily pressures – I'm sure they do.
It's just when they weigh such moments against the backcloth of their histories and experiences, they can calibrate these frustrations with a perspective I can't get close to.
Following this line of thought leads me to some questions.
Would it be practically beneficial for innovators to extract their thinking from what is currently technically possible? 
There's a potential trap for innovators which leads them to 'line extend'. I mean by this to extrapolate from what is possible and then use this information to build new models. The 'shoulders of giants' theory of the world.
There's nothing wrong with this, but it would be to ignore another potentially rich vein of exploration.
By way of thought experimentation, why not remove what is currently presumed to be the baseline, or perhaps deny the possibility of access to a specific technology? What new possibilities might then emerge? Perhaps this is an approach which clinical innovation systems should be exploring?
Would it help our own normative level of stress or distress to broaden our experience?
Travel may be the antidote to some of what ails us. Not the carefully packaged and coddled version, but the unscripted and unwashed one.
How about volunteering for a cause locally that pushes you outside of your normal envelope?
What ever you do, it could pay to find a way to extend the range and nature of your daily routine and gain some new perspective.
The next time you're stuck and uncertain of your next move, or when you feel the pressure of the world's expectations, it might help to remember the word's of the wise man, Kenneth Matengu:
"If there isn't a bridge, find a canoe."
Question: When was the last time you made do – and what did you learn?
Postscript
You can listen to Kenneth's inspiring story HERE
"Adam has his own blog at http://healthyleaderblog.com/blog/ where writes about leadership, innovation and personal productivity."