How do you build a school?
25 July 2016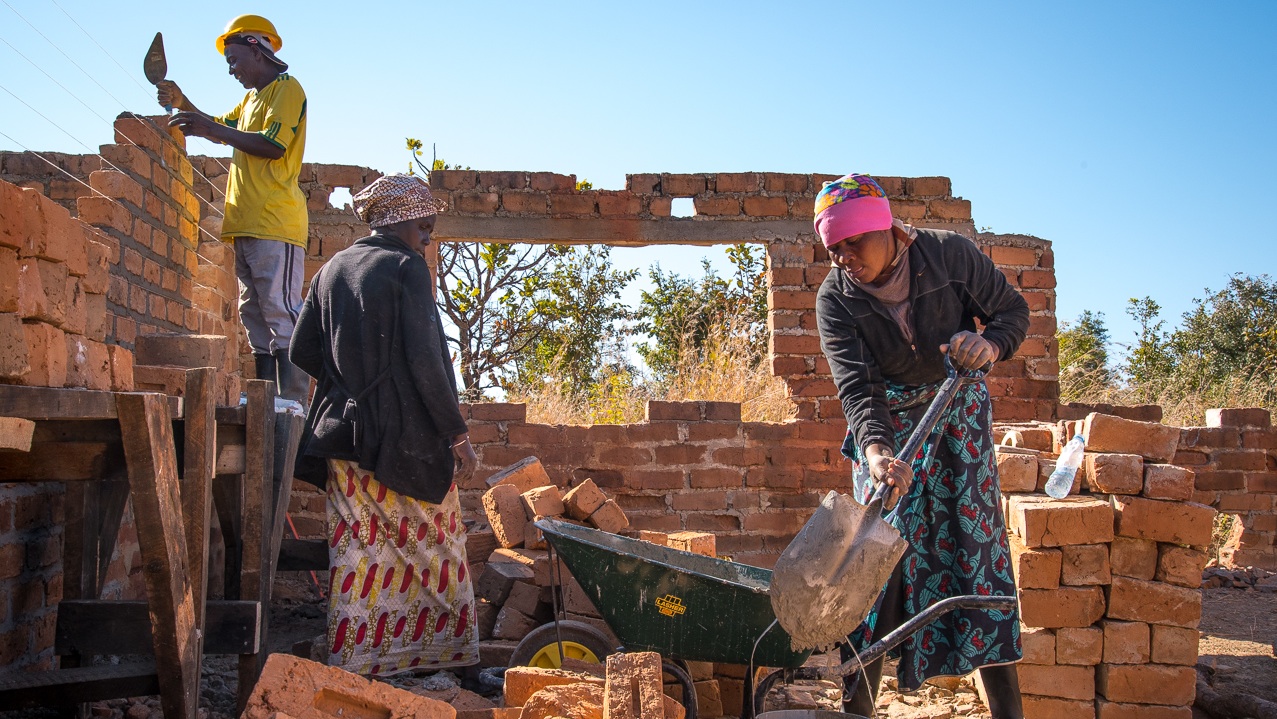 Last Monday, Paul Crompton (volunteer for Mothers of Africa) and I arrived at derelict Shiyala Community School in Zambia  We didn't know what to expect.  The school build had started a week earlier.  What can you do in a week?
Well with 25 village workers and 7 volunteers, you can do an awful lot.  We found am amazing amount of activity: everyone working very hard, as one. Very impressive.  Teachers houses' foundations finished, stone going in; toilet block being dug; old school being rebuilt by the bricklayers, original school with roof removed and foundations being concreted for new roof supports.  And all going on all at once.  I quote Paul "it's a miracle its happening at all" never mind that its going so well.
So how do you build a school in rural Zambia?  By making sure everyone wants the same thing, in this case we want a school for the future of these village children.  These children will be educated to take responsibility for their own health.  Please visit our Flick site for some very impressive photos of day one of the build: https://www.flickr.com/photos/gozambia