Hey Ho, Hey Ho, It's Off to Work We Go: Events 2017
23 December 2016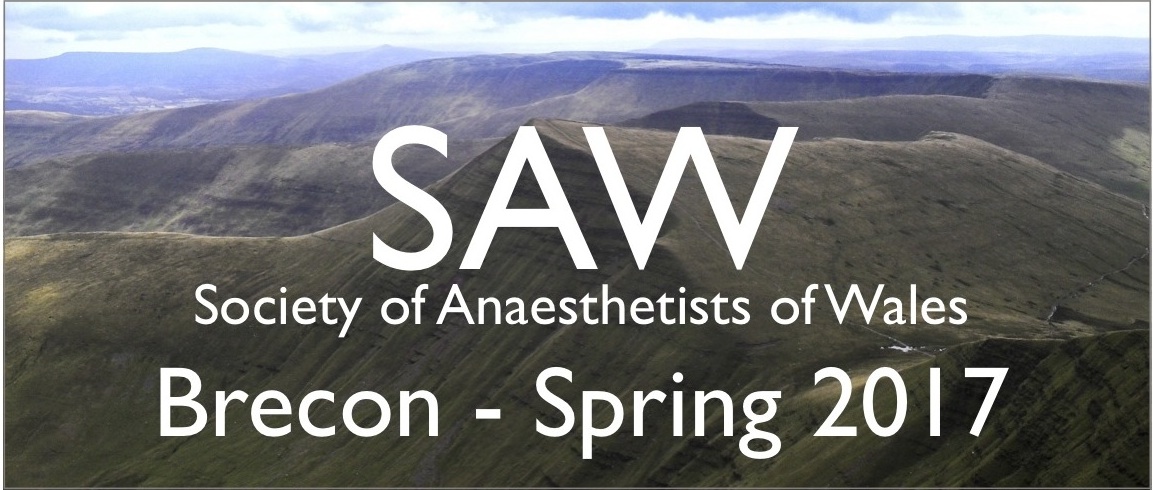 Blog Post Author: Professor Judith Hall
Dear Folks,
Well I know its not even Christmas yet……… but I couldn't sign off 2016 without alerting you to important dates for early in New Year 2017.  Dates to get into your diary.
First of all, as President of Society of Anaesthetists of Wales I need you to start thinking of our Welsh Anaesthesia Prize Meeting  (for any grade that's not Consultant) 10th March.  Please get your thinking caps on, muscle up your best projects and put together your abstracts.  We also have two first class invited Mushin Lecture Speakers in Dr John Carlisle and Dr Alex Goodwin.  See the poster attached and go to SAW to register.
Next, for all of you interested in International Development, we have a fantastic course lined up for 12th January, nearly full, just a few places left.  Please see the programme at the bottom of this post and register via the BMC website.
Finally, our Population Medicine Lunchtime Innovation Series started very successfully with a fun, interaction session from Lee Samuel of Symbiosis IP.  Thanks Lee!  Our next event is an update on the strategic thinking and operational structure in College of Biomedical and Life Sciences from Professor Ian Weeks 26th January. Open to the NHS and all of BLS.  Please book your place via Maria Gundy gundyma@cardiff.ac.uk we need numbers for lunch.
And so to the New Year 2017.  However I am getting ahead of myself and DO enjoy Christmas in the meantime!
Kind regards as ever.
Professor Judith Hall