Calling All Welsh Anaesthetists: Better Together
7 February 2017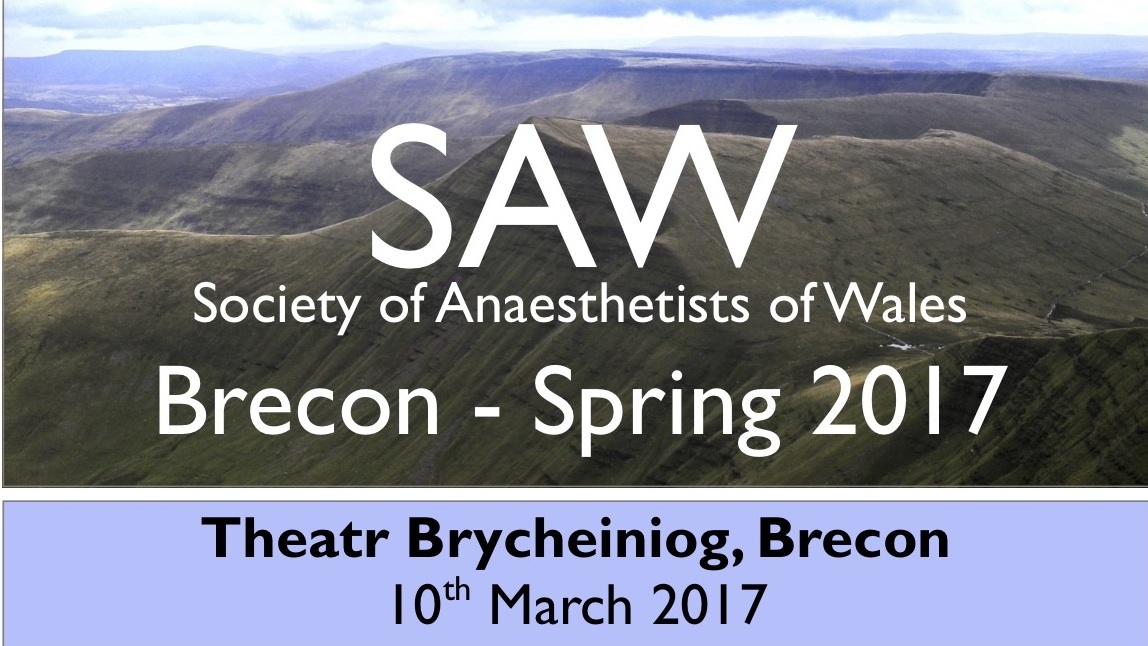 Well here's some things for Welsh Anaesthetists to get involved with. Society of Anaesthetists of Wales have two meetings in 2017:
The first Brecon on March 10th with our very successful Trainee Competition. So dust off your case reports, research, audit and quality work and submit an abstract.  Time is short, get something to secretary.saw@outlook.com asap, 1 side of A4 is what's required https://www.anaesthetistswales.ac.uk  John Carlisle and Alex Goodwin are our fantastic external speakers.
Then there's our Autumn Meeting 12/13th October in Cardiff, jointly with JAW and PAGW and not to be missed, a big and lively meeting I should hope!  Lots of great presentations and speakers, surely an example of: Better Together
TRAINEES/MEDICAL STUDENTS NOTE:
SAW offers grants of up to £1000 for interesting projects like development, innovation, travel for new experience, medical student electives (not for ordinary study leave). Apply by letter to me before the 10th March, applications will be considered at Brecon meeting.
Professor Judith Hall
President of Society of Anaesthetists of Wales
Programme is below: – 
Trainee Competition Rules 2017