"Across the Oceans and the Continents"
13 June 2016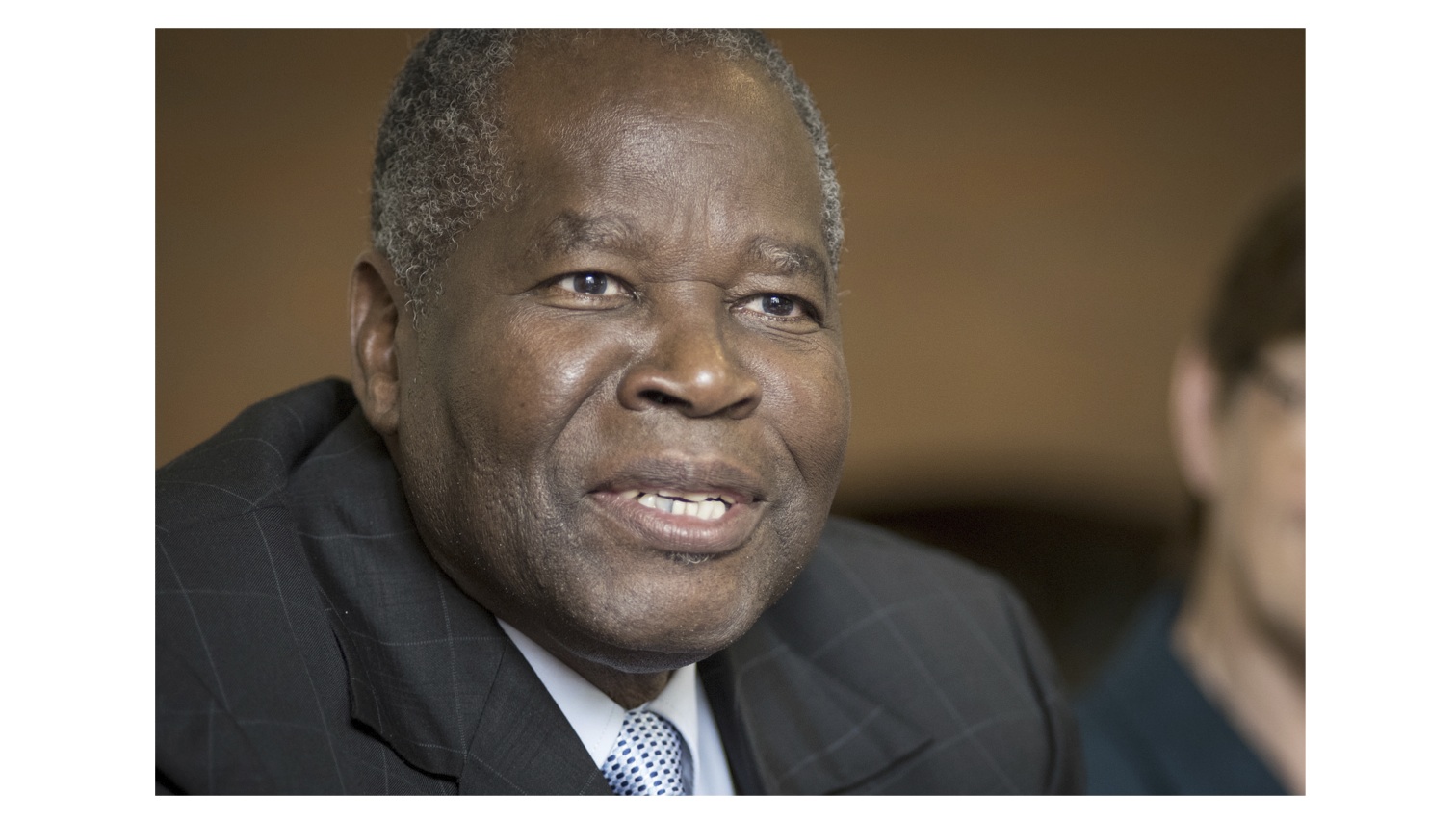 Blog Post Author: Professor Judith Hall
The Vice-Chancellor of the University of Namibia, Professor Lazarus Hangula, and the Pro Vice-Chancellor for Research, Innovation and Development, Professor Kenneth Matengu visited Cardiff in late May. The visit is part of the Phoenix Project led by Professor Judith Hall.    Professor Hangula said of our Phoenix Project Collaboration:  "Despite our geographic differences we still have a common humanity that in a globalised world we need to discover.  We hope we are going to go a long way to address specific problems but also to create a community of friends across the oceans and the continents.  It is something truly great."
The Phoenix Project is the University's flagship engagement project and sits as part of the Welsh Government's broader Wales for Africa initiative. The delegation met the Vice-Chancellor and discussed the mutual benefits of the project and the strategic fit within both institutions. Looking forward, the support that the government and population of Namibia need from their national university is considerable and poses some enormous challenges. Cardiff's expertise and research capacity will play an important role in its development.  Joint development and research initiatives are developing very actively.
Professor Hywel Thomas hosted a round-table discussion on the success of the sub-projects within the Phoenix Projects and stimulated discussion as to how the partnerships could most meaningfully develop going forward. This workshop was very well received by the Namibian delegation.
In addition, the Namibian delegation participated in several high-level meetings.  As the Phoenix Collaboration is part of Cardiff University's response to the delivery of the United Nations Sustainable Development goals, in response to health promotion, they met with our newly appointed Minister for Health and Social Services in Wales Mr Vaughan Gething and the Director General of NHS Wales, Mr Andrew Goodall.  These meetings evidenced a great desire for the patient health care services of Namibia and Wales to work closely together.  A Memorandum of Understanding (MoU) is being developed between the two organisations.  This  MoU will additionally involve both higher education establishments, so that clinical training requirements are encompassed.  There was a desire that this MoU would be at the highest governmental level.
The MoU would potentially encompass training exchanges of doctors, nurses, pharmacists, allied professionals, laboratory scientists, researchers and managers.  Discussions with Mr Jon Townley representing Mr Carwyn Jones, First Minister of Wales suggested that Namibia would become the third eligible country within Welsh Governments International Learning Opportunities Scheme (part of Wales for Africa).
Professor Hall has since had a meeting with the Permanent Secretary of Health in Namibia, Dr Andreas Mwoombola to further this MoU connecting him  personally with his Welsh counterpart Mr Goodall.  It is hoped the this MoU would enable international training exchange between our two countries at undergraduate and postgraduate levels.