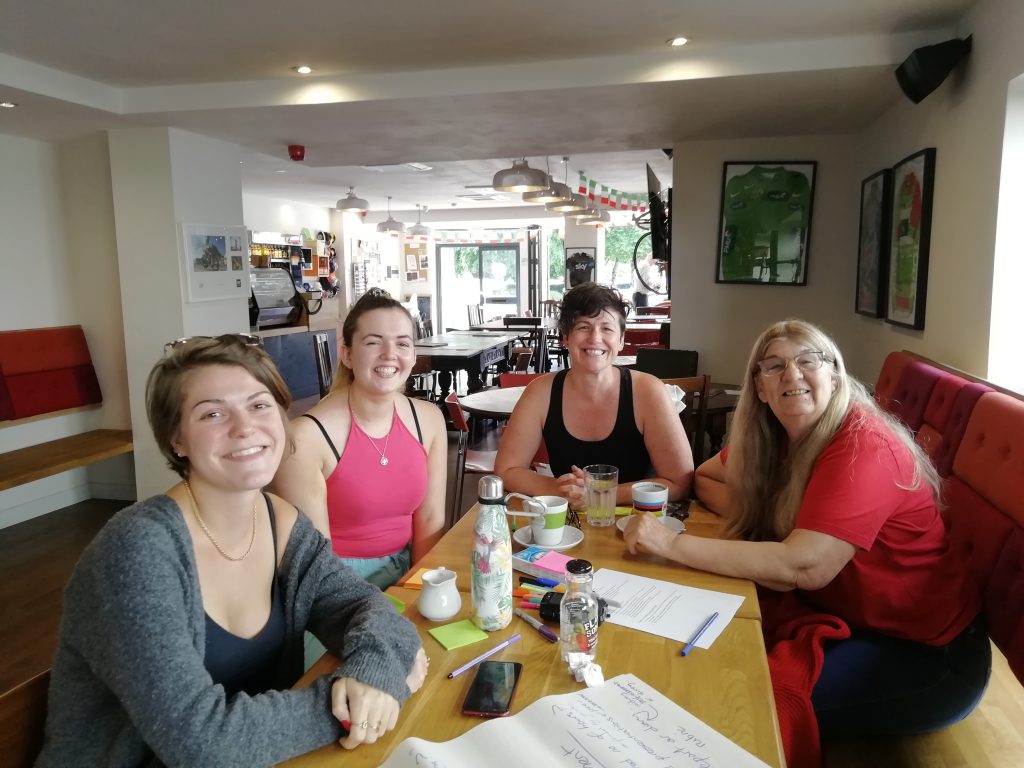 With exam season starting it was quite tricky to get everyone together in one place so we met several times in different groups over April and May to evaluate the project. The photo above shows the lunchtime evaluation with our biodiversity champions from Mackintosh community garden!
After a great suggestion by one gardener we also gathered in Riverside Community Garden one afternoon in early June for a final celebration – handing out certificates and badges, hearing about the different project outcomes and looking towards the future to the legacy of Tyfu i Ddysgu.
So what aspects of the programme did we evaluate?
What went well – highlights, favourite workshop activities, key moments
What were the challenges that faced the project
What could be improved and how
We then moved to imagining a future Tyfu i Ddysgu university module and asked ourselves the questions:
Who would be involved? (year cohort, disciplines, community groups and mentors)
How would it be structured? (one-term or two-term module? which activities when?)
How would it be assessed?
How could students be supported to carry out their projects?
This is roughly what we came out with: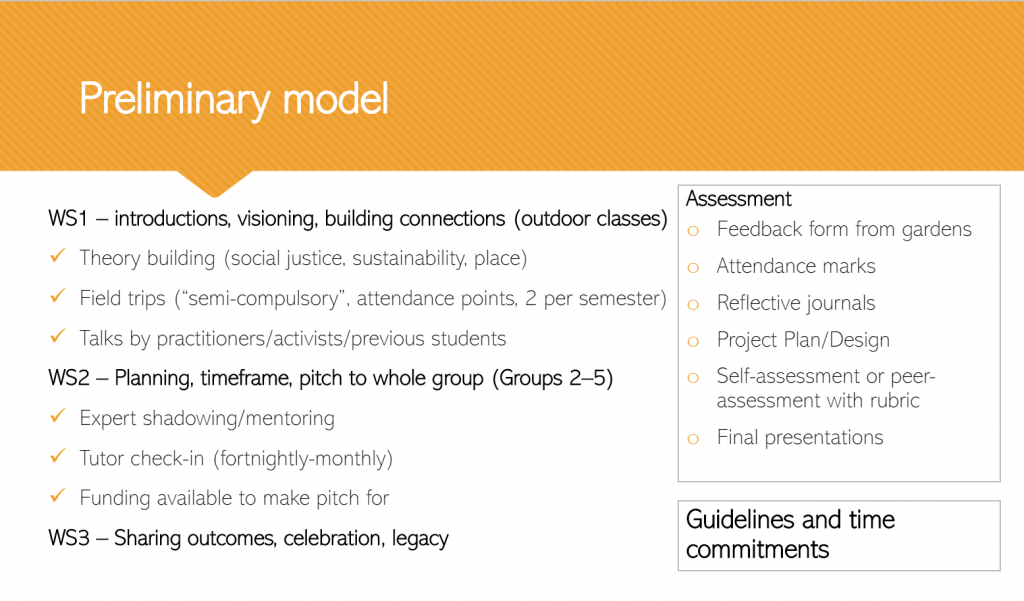 The final module plan integrating all of these conversations and reflections can be found in the final report, Community Engaged Learning: An Approach to Higher Education for Sustainable Development.
The final celebration took place on Saturday June 8th at Riverside Community Garden. We were blessed to have the resident writer who had been based there as part of one of the learning projects attend to read us some of her writing. We also handed out all kinds of goodies including badges, certificates and the gardens initial visions made into graphic representations.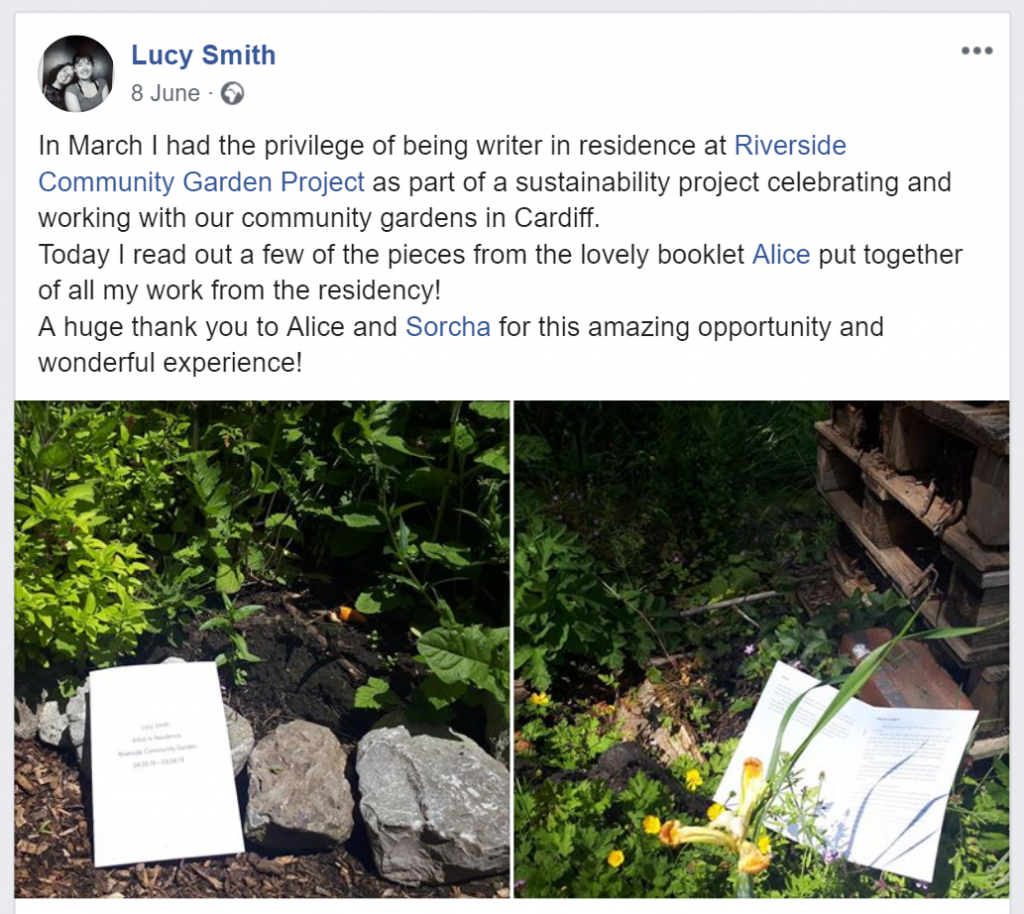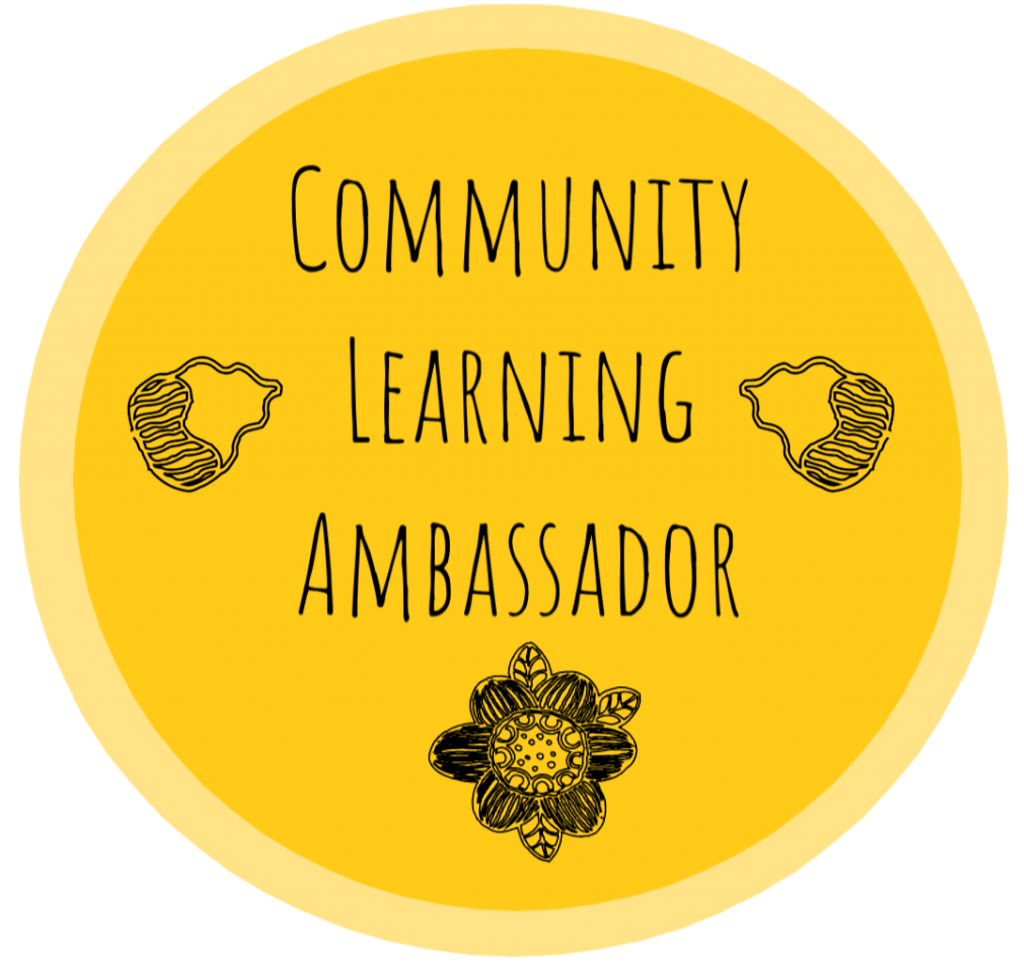 Here is the print for the Community Learning Ambassador badges which we decided by the end everyone deserved as a title!
It was sad to see the end of the programme but at the same time exciting to learn from this little experiment and start thinking about the possibilities of future collaboration between the university and community gardens. Watch this space!