On the afternoon of February 6th, Tyfu i Ddysgu participants gathered in St Peter's Community Garden for the 2nd workshop with the aim of developing the students' project proposals into a feasible action plan. For the start of February it was unseasonably warm and we were lucky enough to be able to comfortably sit outside to eat lunch together. Everyone brought some food to share and we began the introductions and icebreakers whilst finishing food and before we went into the garden's hall.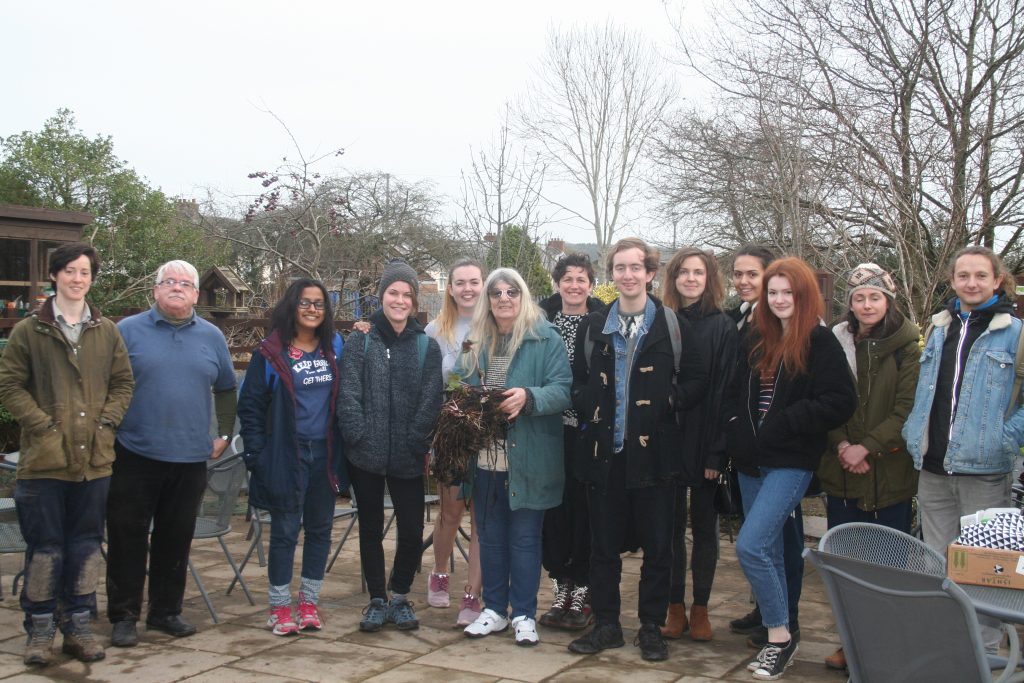 Using a handout with different definitions of sustainability and sustainable development – including the UN SDGs and the Welsh Wellbeing of Future Generations Act – participants first discussed in pairs what they understood to be sustainability and then opened into a whole group discussion. We also discussed how these elements of environmental, economic and social sustainability might relate to the community gardens themselves. There were many critical perspectives on sustainable development as well as a lot of confusion over how the term has been used in different contexts.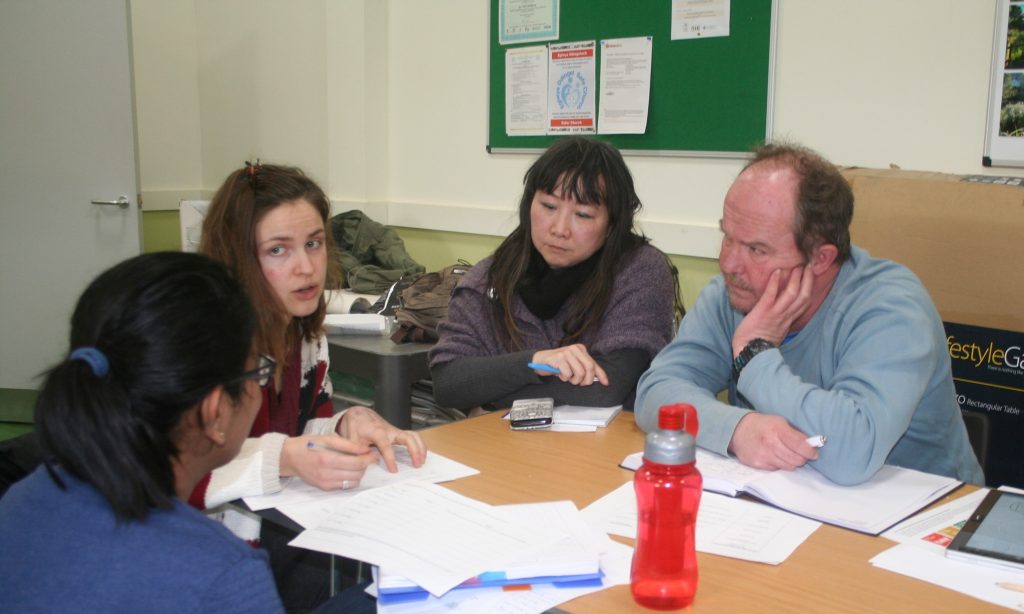 The Community Learning Ambassadors (CLAs) and community gardeners then broke off into groups to discuss the project proposals that CLAs had put forward as individuals and pairs to be carried out with one or more of the gardens. Together they developed these ideas, discussed practicalities, other resources or projects to link up to, and timeframes of the learning projects. Finally, we finished the day with some quiet reflective journal writing and a walk around the garden.